It was December 27 and we drove just 40 km north of Windhoek.
With the recent rain there was actually water in the river.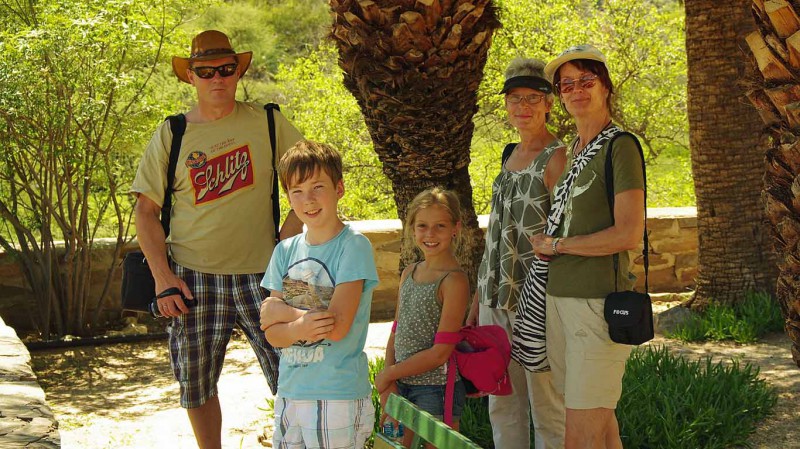 Düsternbrook farm is the oldest guest farm in Namibia. We were there to see cats.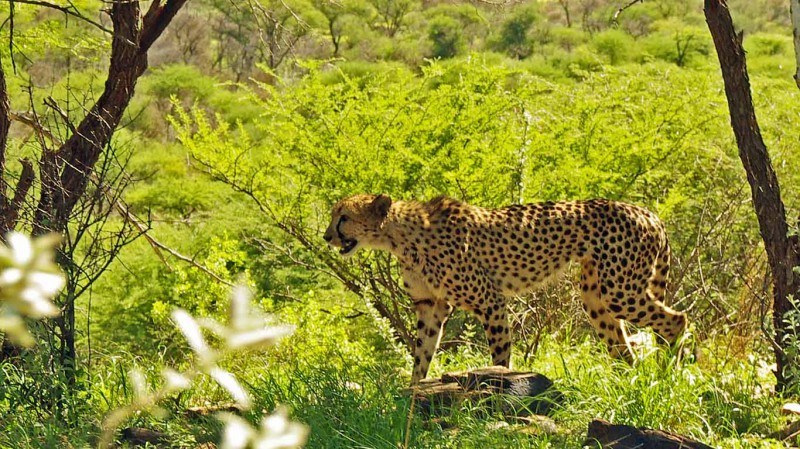 Cheetah against green.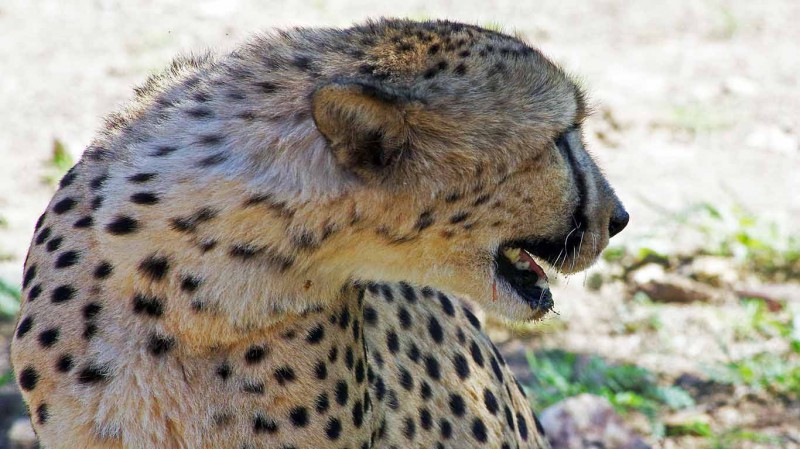 A beautiful cat!
And our driver had some meat to throw…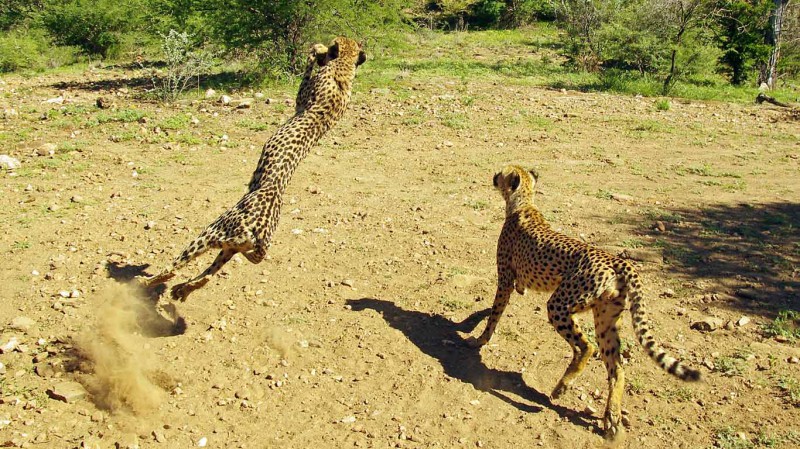 …to make these cats give us a show.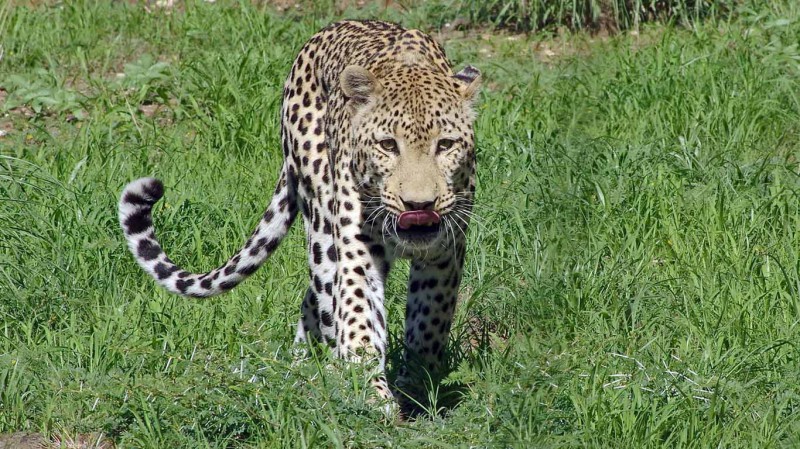 Next cat was bigger but also looked hungry…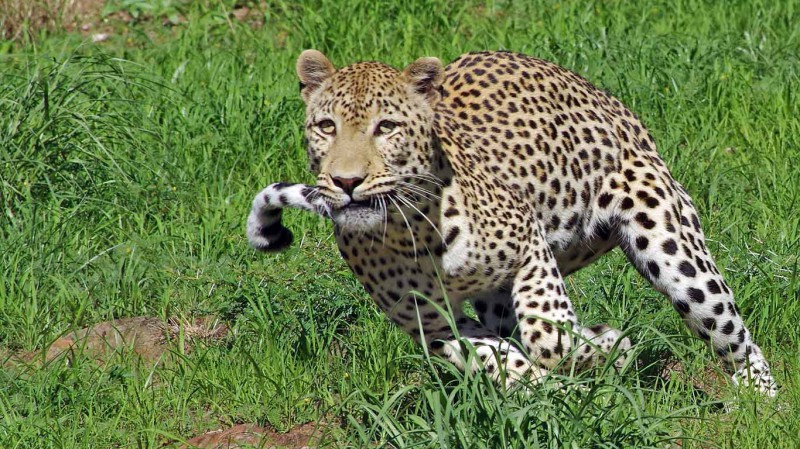 …and something caught his attention!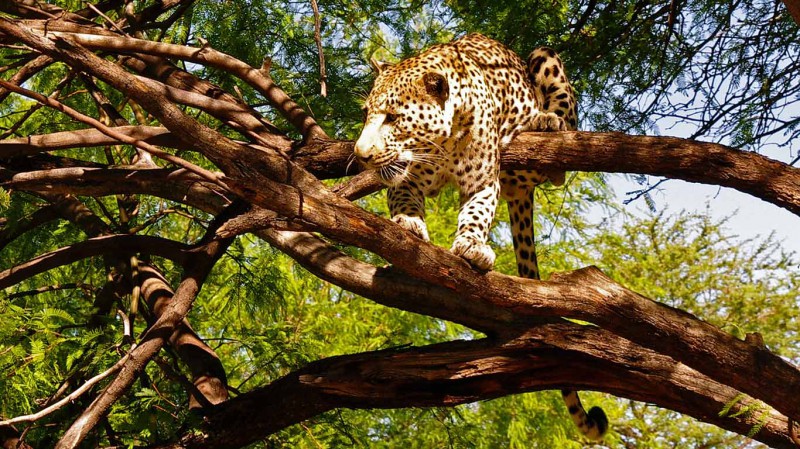 The Leopard loves a tree…
…and moves up and down at incredible speed.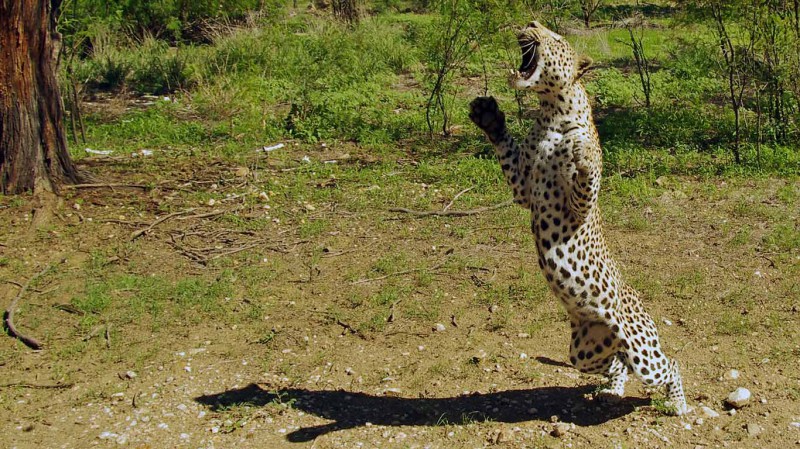 Again our driver had pieces of meat to give us a show.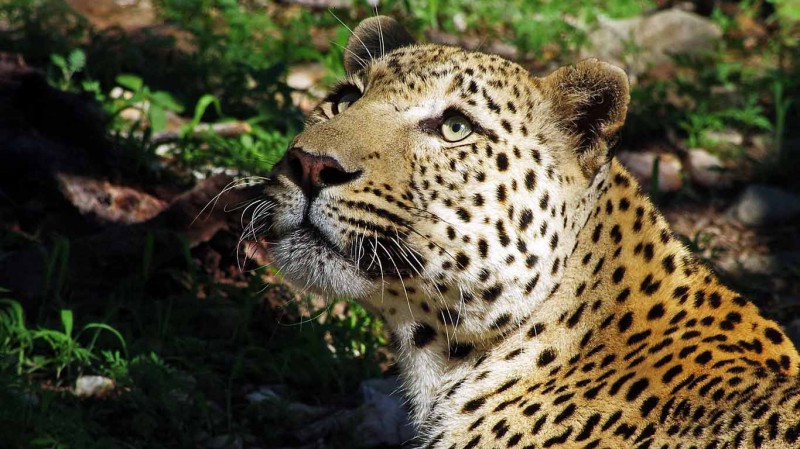 That's another beautiful cat! A visit to Düsternbrook is a great opportunity to get fine photos of these big cats.
Driving through the surrounding forest we also saw Baboons.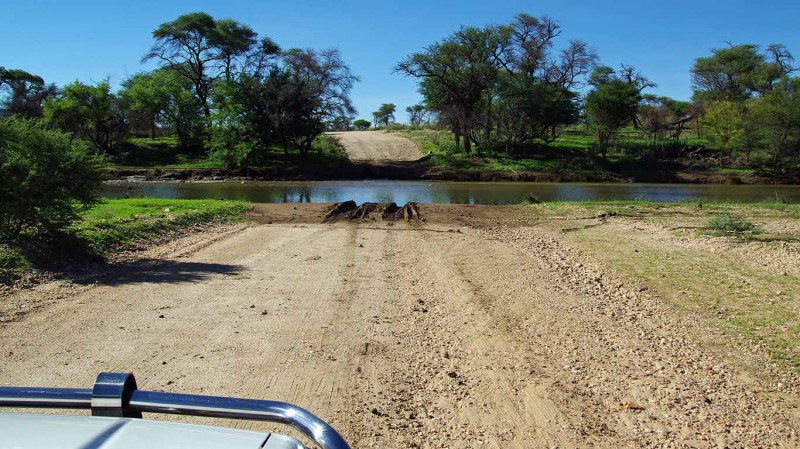 This river had us turn around but there was a detour with less water. If you are driving here in the rainy season you may want to check the situation on the road before driving…