We drove from Windhoek on Friday morning, all packed up in the old Pajero.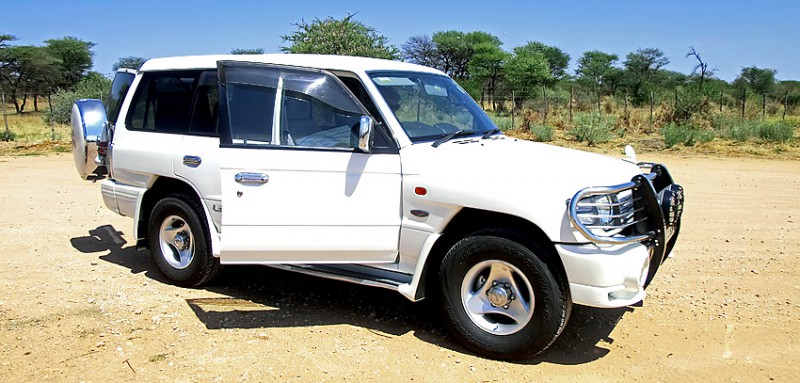 The road is good and straight so the 400 kilometers are easy.
Our first goal was the Etosha Safari Lodge situated 10 km south of Etosha.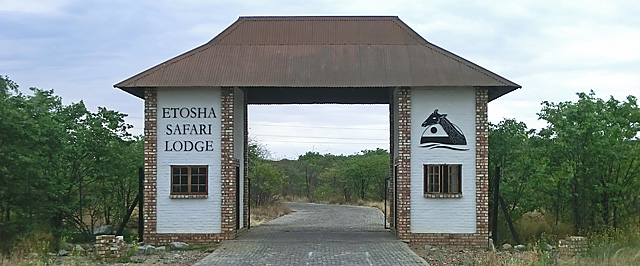 This lodge is one of seven lodges in the "Gondwana Collection". As a Namibian you can become a member and get a very good discount on the overnight prize.
The lodge is nicely situated on the top of a hill. From a wooden deck on piles in front of the restaurant you have a very nice view over the landscape. And over the pool that had to be tried…
It was fun and a pool with a view is always nice.
And so is a sundowner…

…especially when the sun goes down like this.

Drinks finished and time for food…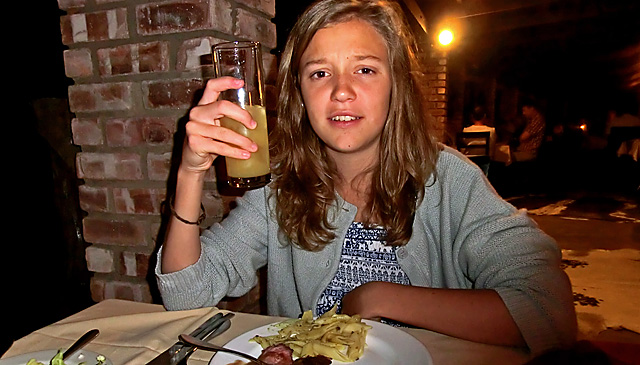 …which was all very enjoyable so I do recommend the Safari Lodge as a very nice stop just south of the Etosha.