Once upon a time, just a few kilometers west of what today is a city called Grootfontein in Namibia…  (Google Maps)
To be more exact it was 80 000 years ago. Something fell from the sky…
And yes, maybe it could happen again? That "something" was a meteorite. It contained approximately 82,4 % iron, 16.4 % nickel, 0,76 % cobalt and also traces of carbon, sulphur, chromium,  copper, zinc and gallium. But the content is not very interesting. In this case size matters…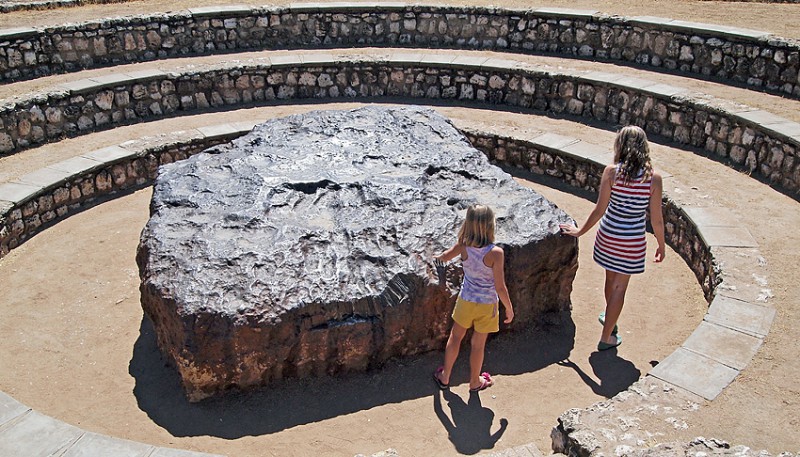 It is called "The Hoba meteorite" and it is the largest known meteorite in the world. It is almost 5 m long and up to l m thick. It weighs approximately 50 tons! Some shooting star!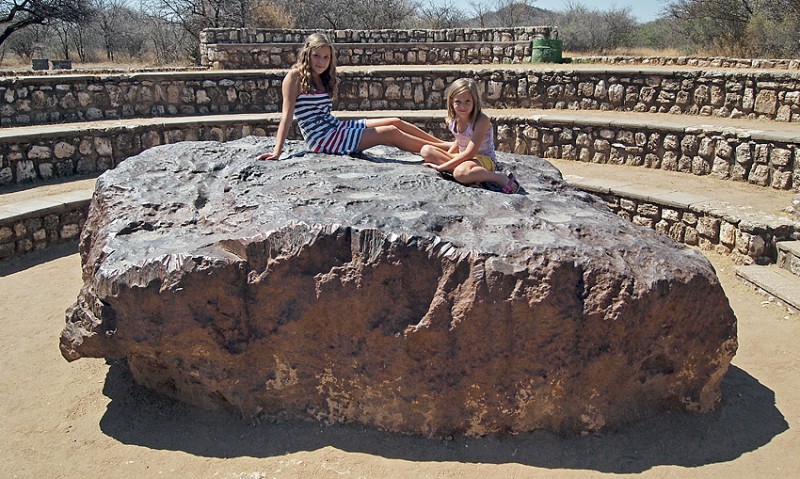 The Hoba  meteorite was discovered by Jacobus Hermanus Brits in 1920. It was declared a national monument on 15 March 1955. This demanded a permission from the farm owners. They were in 1955  Mrs. 0.Scheel, in 1979 Mr. J. Jooste and today Mr. J. Engelbrecht who has donated the area surrounding the meteorite.
Thus today's site was created in 1987. It is today a chance to see the biggest "space object" on earth.