We woke up at Ovisume, had a good breakfast and were ready for another go!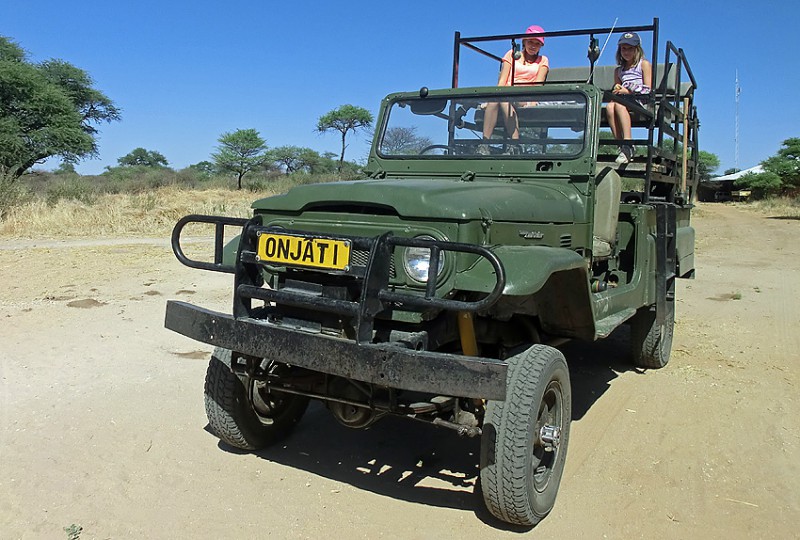 The day before was dark, but now we headed for that huge area in strong sunlight.
Soon this impressing Giraffe bull turned up…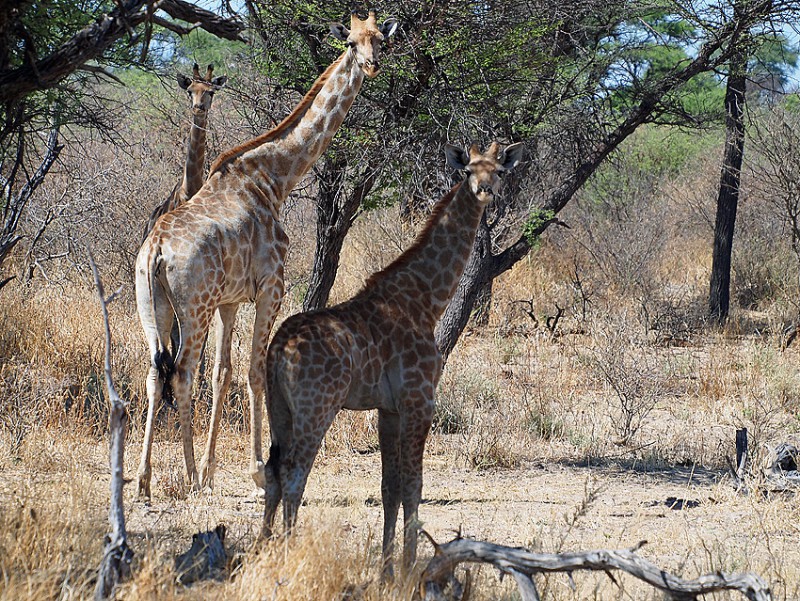 …with some family.
We can't help loving the Warthogs even if they are not as beautiful…
…as the black-faced Impalas.
If you are Swedish and like chocolate you will recognize the Marabou Stork.
Springboks in large numbers…
…are magnificent runners – and jumpers!

A group of Black Wildebeest found a shady spot.

The secretary bird…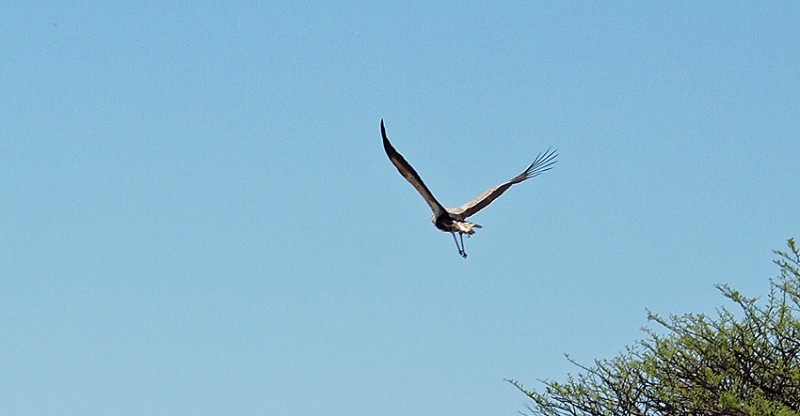 …and again, after take-off.
Another Giraffe evaluating us…
…and fleeing with some friends.

Our favorite again. Nice pose against the water.

The sanitation team – a group of Vultures.

Black Wildebeest, preparing for…

…the run!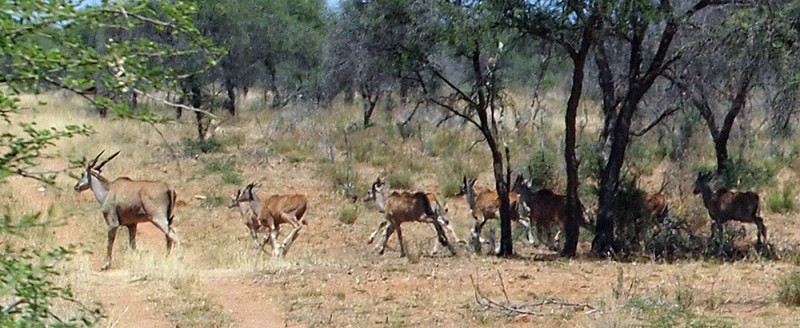 Eland bull leading his herd.

Gemsbok and Black Wildebeest.
Blue Wildebeest crossing the road in front of us.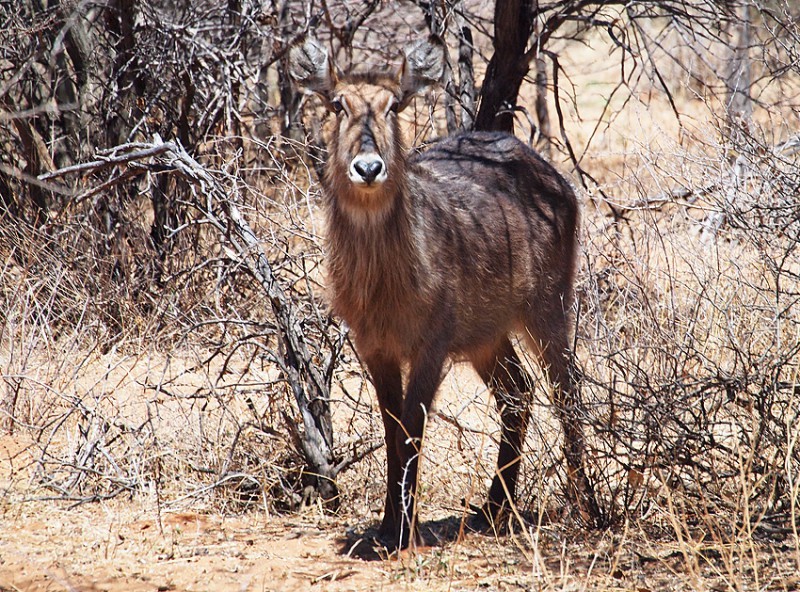 And this game drive is also ended by the Water Buck.
Wow, is there a lot of game at Ovisume!