Wednesday was the day when I started my journey, going back to Sweden for a short holiday after three and a half month in Africa. On the apron of Hosea Kutako International airport the big Airbus A 340 of Air Namibia was waiting.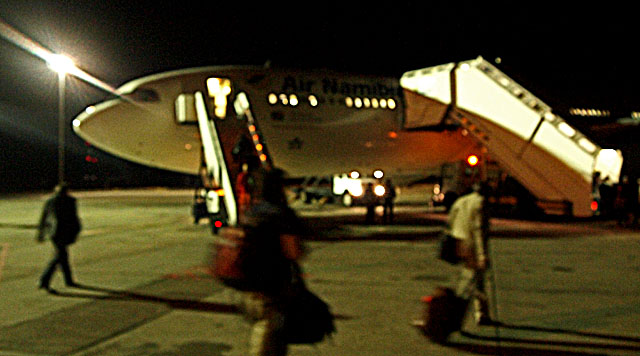 (Sorry for the bad pictures… no flash!)
I was kindly invited in the cockpit by the crew and could follow my colleagues work from the customers side.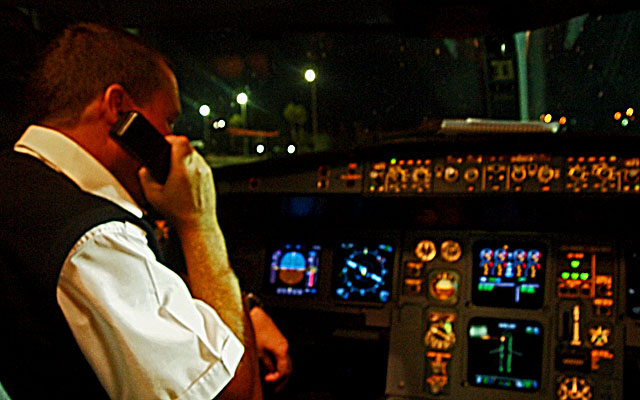 Captain Mike and first officer Ulrike did their work and we got on to the very long runway for a take-off runway 08.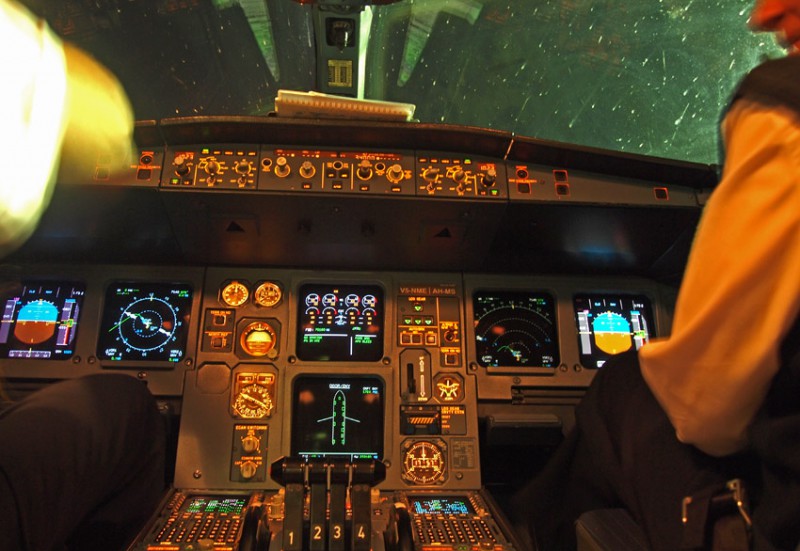 This was as always a very good experience for a controller. This flight amazed me most just after takeoff. I'm used to looking out over all those lights surrounding an airport – buildings and lights from all the road traffic. But taking off from Hosea Kutako means taking off into complete darkness. The only exception was the rare vehicle on the Trans Kalahari Highway. Some time after take-off dinner was served. I thanked the crew for their hospitality and returned for food and sleep…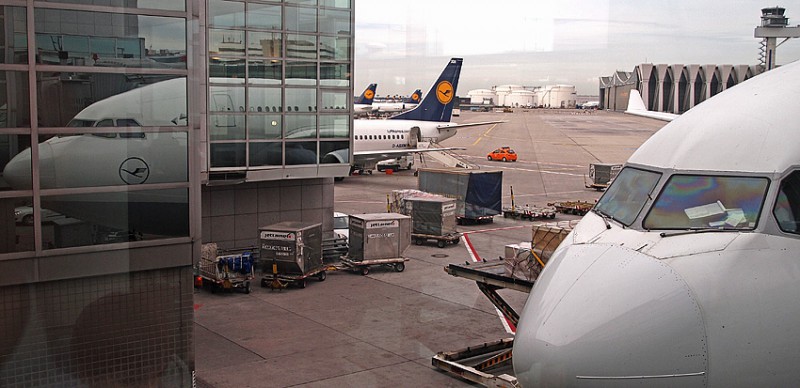 Walking (and going by trains between terminals) on the huge Frankfurt airport is a big contrast frpom Hosea Kutako. Frankfurt is really home for Lufthansa and I think that the Lufthansa bird must be uncountable here…
I managed to find an exception though and went onboard a Scandinavian Airlines MD-81 and found another friendly crew, this time Danish!
I stayed in the cockpit during the whole of the flight, passsing the busy airspace controlled by Maastrich UAC before shifting to Copenhagen.
I saw really good airmanship. The crew worked very well together, continuously discussing the next step of the flight with different options and "ways out" of possible problems.
Time was flying (!) and soon I saw the lovely sight of the beautiful bridge combining Denmark and Sweden.
Danish air traffic control has got a very good reputation and they deserve it. In spite of quite a lot of traffic we had a smooth and quick approach ending with a visual as number three to runway 22 L.
A touch down, fetching my bags and getting on the train. Home – here I come!