Last morning in Purros…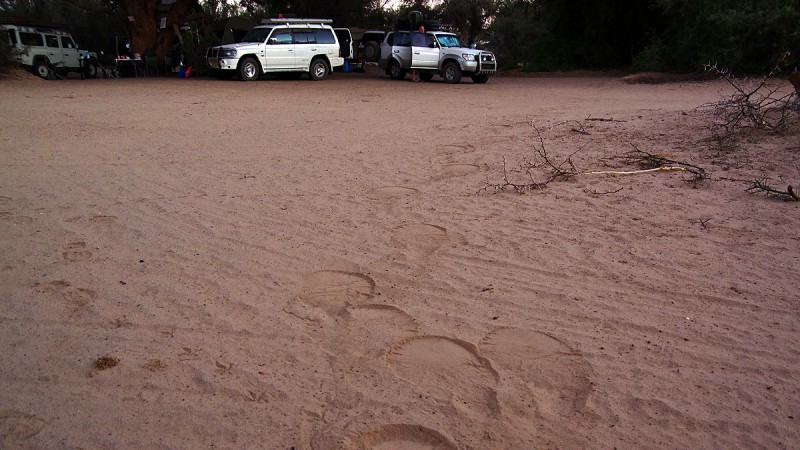 …and these were definitely fresh elephant tracks! They had been walking a few meters from our tent and I heard nothing! After discussions in the group we found that Marie heard strange sounds not knowing what it was and Peter had been awake watching them. The rest of us did not notice what was going on…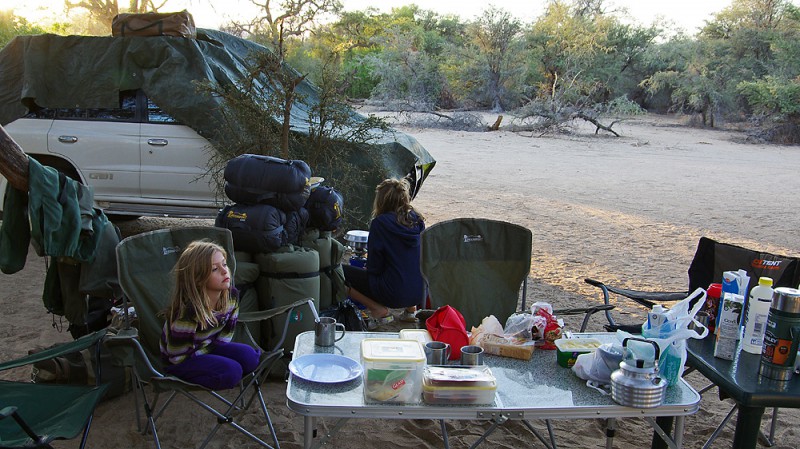 As we packed and ate breakfast we could hear the elephants trumpeting. They were close! And we wanted to see them. 
There were a few attempts of walking closer in the directions of the sound but no success.
From here the group was to split. Chris and Liz had a few more days camping while the rest of us were heading for Windhoek. So a last group photo of the Kaokoland adventure team!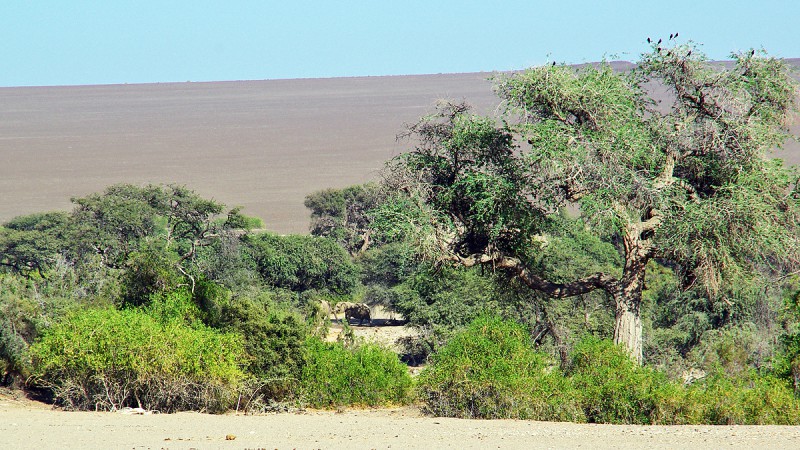 Soon after we had left the camp someone in the car shouted – Elephant!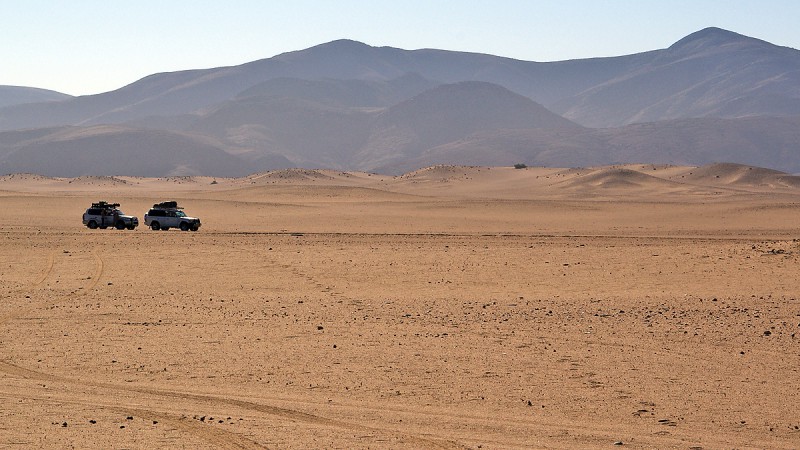 Not really thinking some of us left and walked to come closer.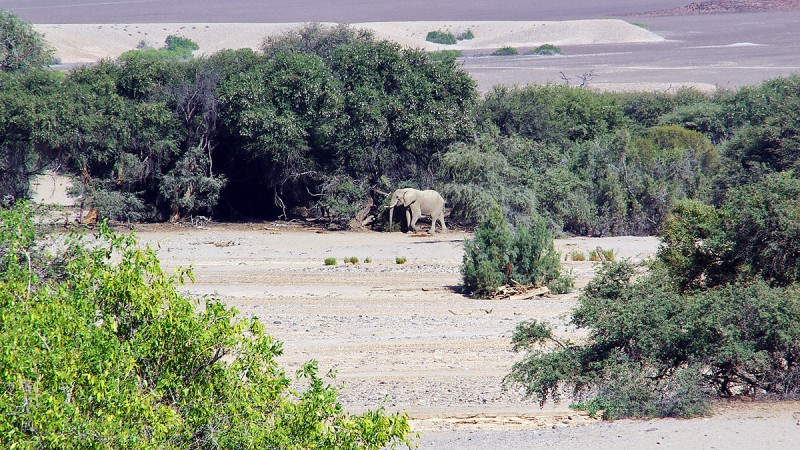 Yes, finally we found them. The elusive desert elephants.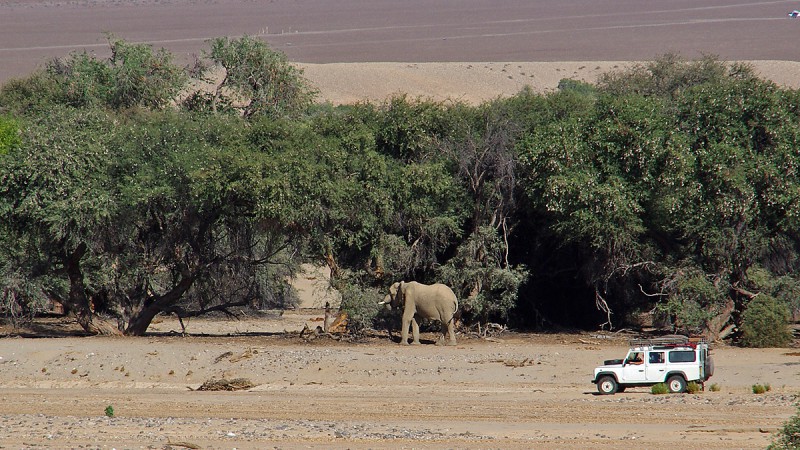 And here came Chris and Liz, driving close by, probably getting marvellous photos.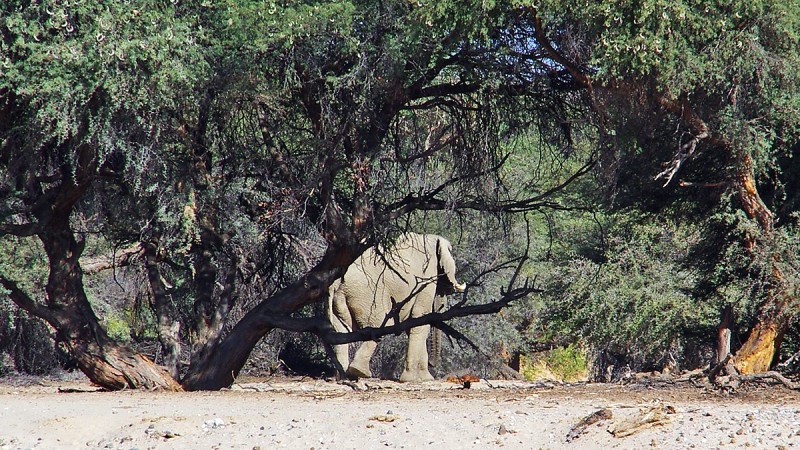 We were on feet. How close dare we go? There were lots of stories on how aggressive these elephants can be. Not too long ago a tourist was killed by elephants here in Purros.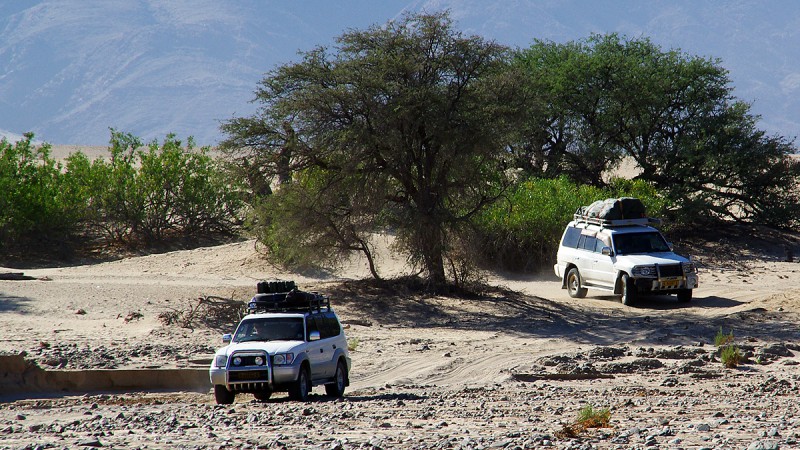 The cars came after us.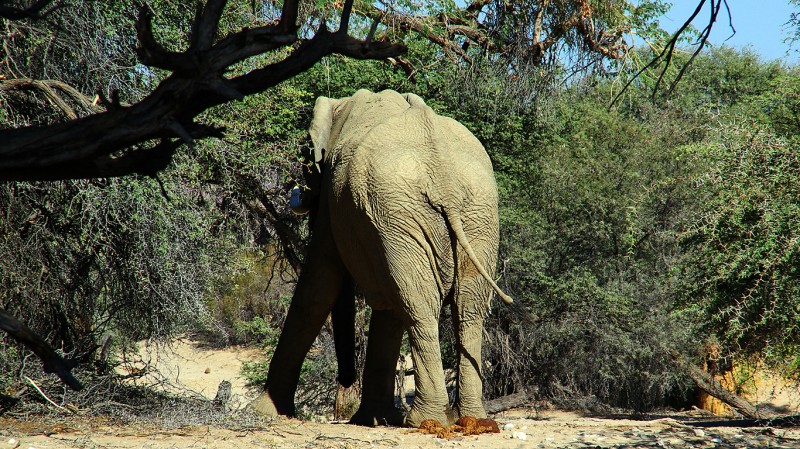 And, a little bit worried, we got rather close. After all that driving around to see them they finally turned up just as we were to leave. That was great!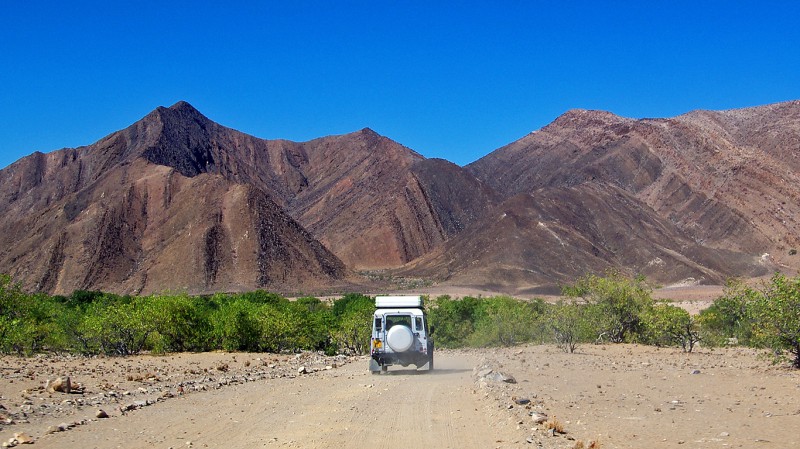 Happy, we headed south on dusty roads.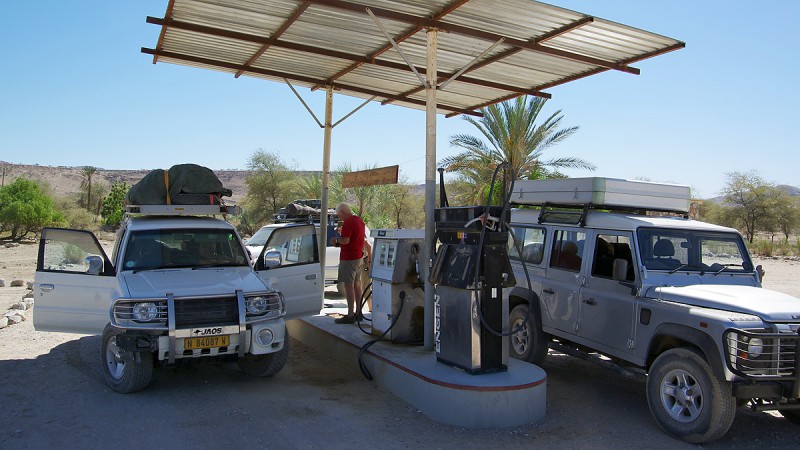 The first stop was after 107 km. Sesfontein with a proper fuel station!
From Sesfontein another 120 km to Palmwag where we passed the Veterinary line and then turned towards east…
…another 114 km through Grootberg pass to reach Kamanjab.
We stayed the night at a nice place called Oppi Koppi, had a fine final dinner and a good nights sleep. The next day was easy 475 km on tarred roads back to Windhoek.
Our Kaokoland adventure had been fantastic, something to remember and appreciate! If you get a chance to go up Kaokoland – take it!