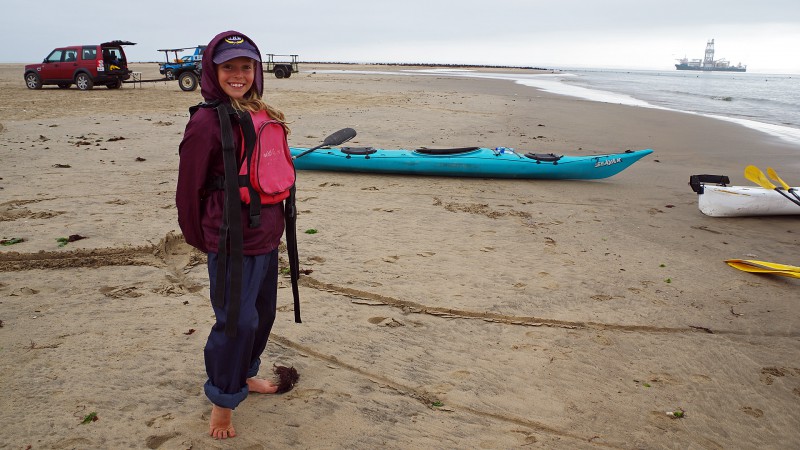 Sunday 20 December; to Walvis Bay for Kayaking!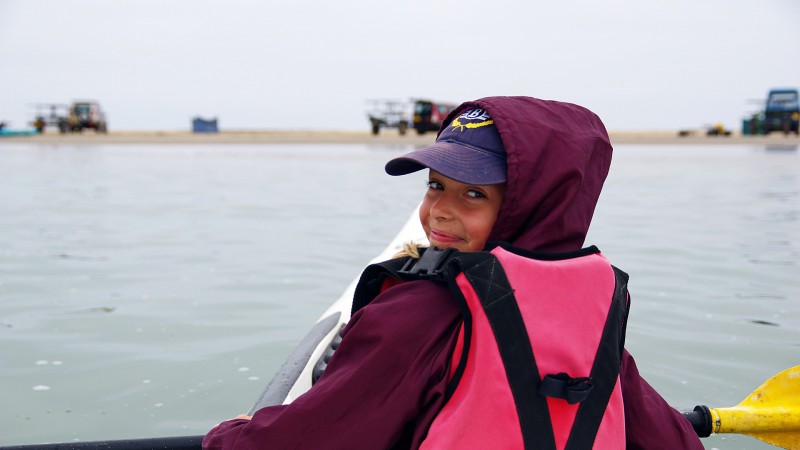 Exciting!
We had booked via Namibia Kayak Tours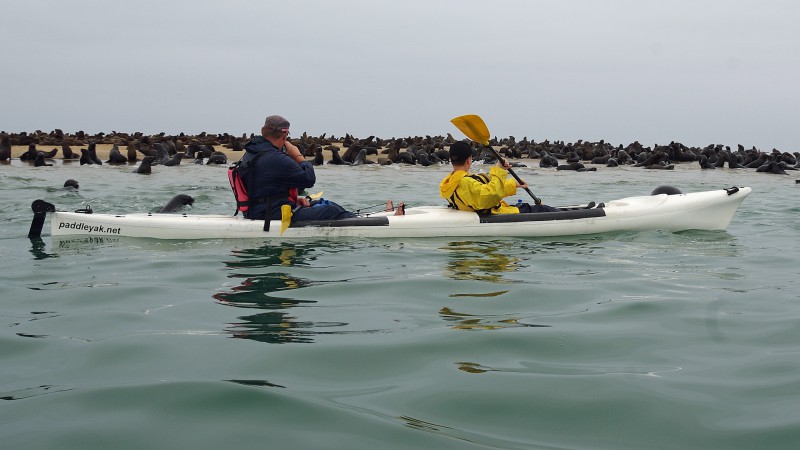 Pelican Point stretches north from the Salt Works south of Walvis Bay. On it is a light house and a seal colony.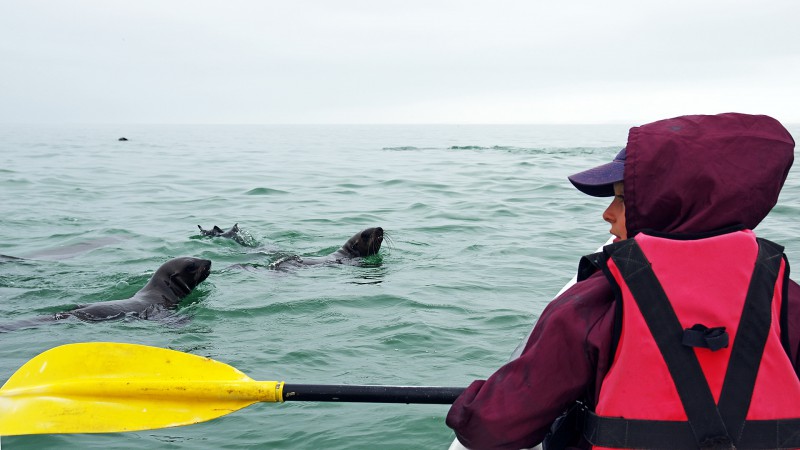 The young seals love it when the kayaks come…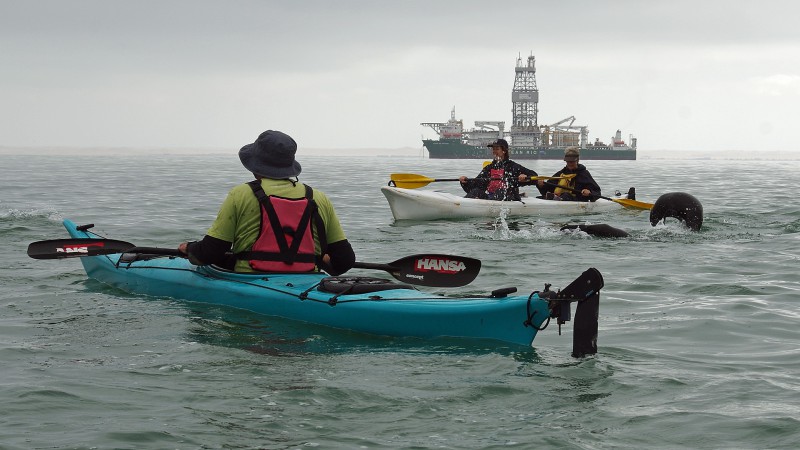 …and we had their company all the time.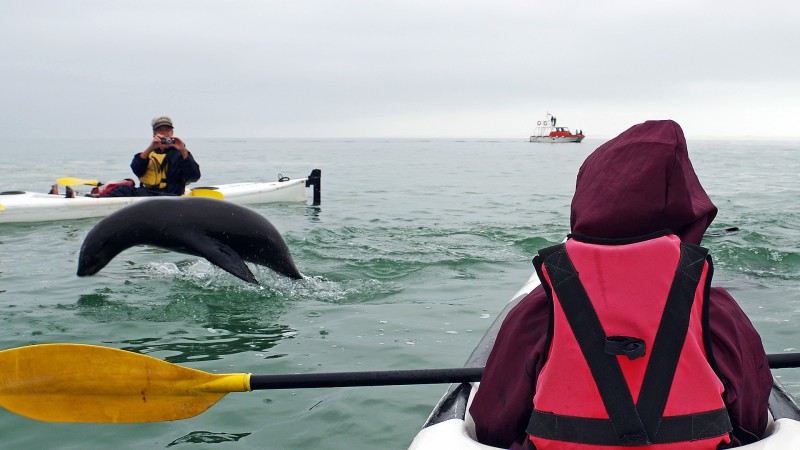 Dad, this is fun!
Yes, it was great fun!