In the centre of Kolmanskop is The Kasino. It was built in 1927 as the last building in Kolmanskop.
It was used for many things. It was a big restaurang, it was a church, a theatre, a sports hall and many other activities took place hear.

Today this building is in a good shape and a visit to Kolmanskop starts here.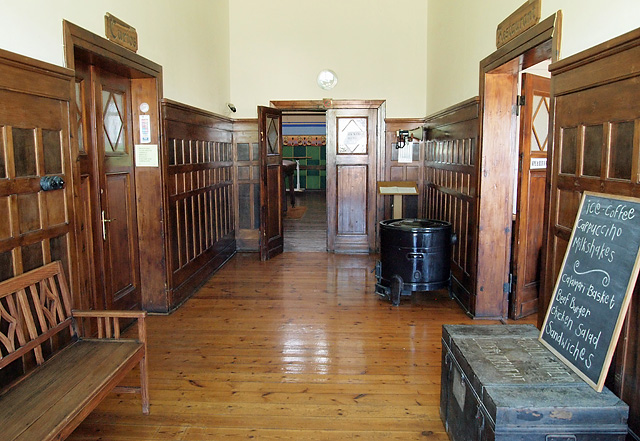 The entrance hall is beautiful and from it you can go left into a tourist shop where even diamonds are sold. This is said to be the only place where you can buy diamonds direct from Namdeb.
If you go straight ahead you enter the main hall and if you go right there is a restaurant.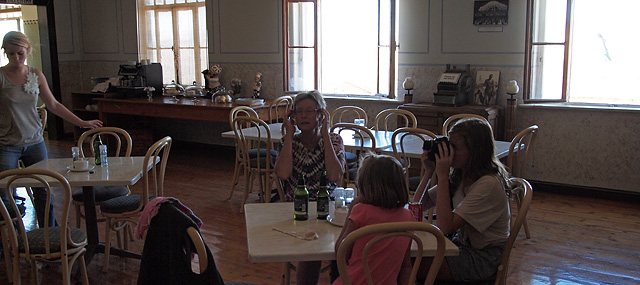 Here you can have a cup of coffee or a lunch. The walls are full of historic photographs.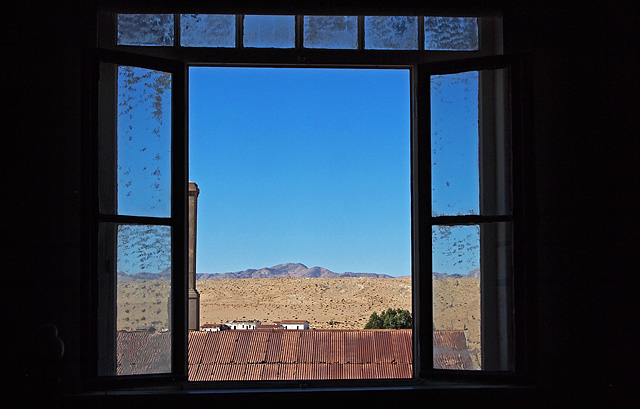 The view is nice.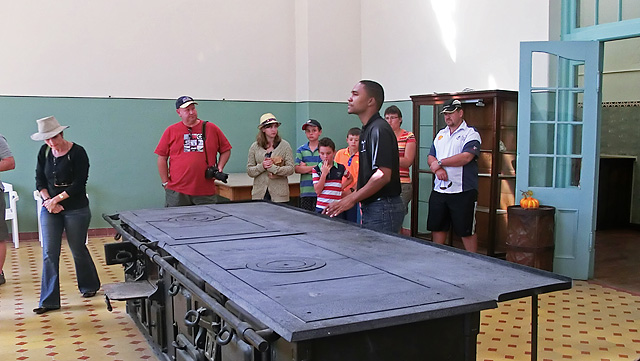 This is the old kitchen in the Kasino.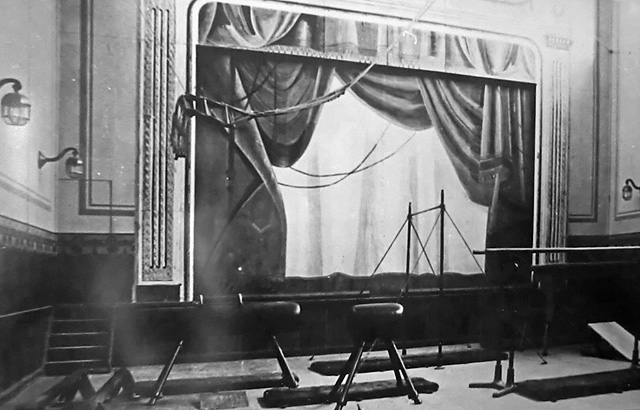 The main hall was a sports hall and a theatre among other activities.
"Kolmanskop also had a very active gymnastic club, a theatre which sponsored visits of shows and operettas from overseas and a 8- piece orchestra that played for all the formal dances as well as tea dances on Saturday and Sunday afternoons. All the ladies turned up in the latest fashions. The club served tea, coffee, beer and spirits while the orchestra played sweet music. Some couples did the tango or one step. The brave ones tried the Charleston".  (Marianne Coleman, daughter of Ou Kat Coleman foreman at Kolmanskop)
It looks almost the same today.
In the bottom floor is a skittle alley. It is occasionally used even today. The Namdeb management sometimes comes here for a game and then the bar opens up as well…