Some distance away from the town you find the residence of the "Diamanten Minen Direktor" Hans Hörlein. Hörlein was the director for many years, even after South Africa took over the control of the country.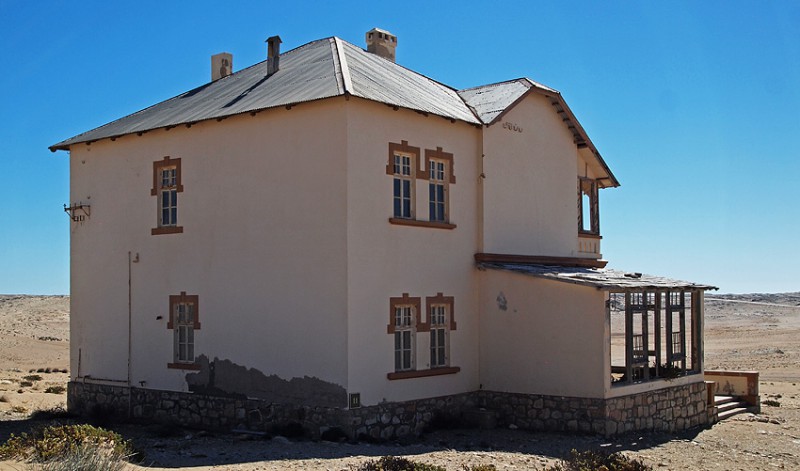 It is well kept (it was recently refurbished) and still an impressive building.
That's the way to make an entrance!
The veranda is a bit weathered but it is easy to imagine the director sitting here watching the residence of his neighbor, the bookkeeper.
The interior is also very well kept (refurbished…). It's just like if you only need a few hours to remove some sand and then it's time to move in.
Colours are in pastel making the house bright.
On the upper floor more nice rooms…
…and a bathroom. I imagine the director in a steaming hot bath and smoking a cigar!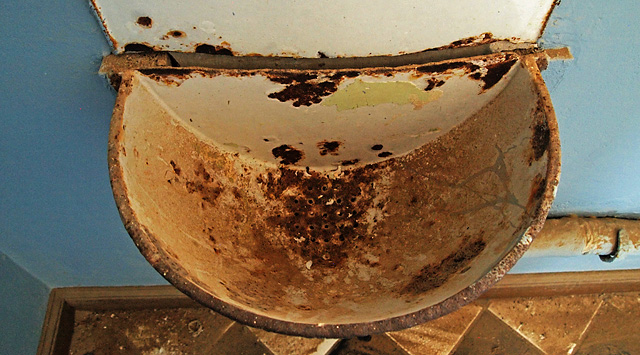 Wash your hands before you eat…
Leaving the house you wish someone actually would move in, if only just to maintain it and to enjoy the view…
(After seeing the Kasino and the house of the Director you may wonder what happened to all that sand you expected in the houses. Don't worry – there will be posts on more houses...)