The architect, Herr Ziegler, was the person designing all the houses and this is the way he wanted his own residence.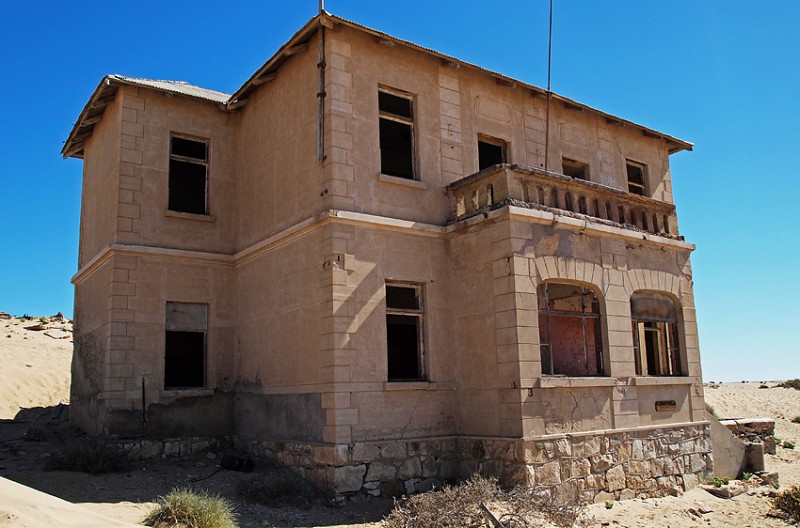 But the architect is no longer here so another guest moved in. Mr Sand and his family!
There is a lot of sand in the architects house.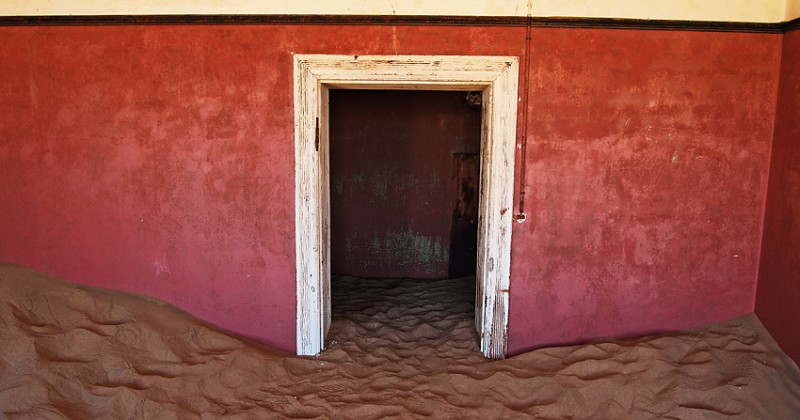 So much that it is actually quite difficult to move around…
Luckily someone opened the door before Mr Sand moved in. Now you can't move it an inch. But there is just enough room now for me to slip in to the hallway and try to climb the stairs.
A beautiful room. I just have to close my eyes a little bit to imagine elegantly dressed people with cocktails in a nice evening mingel…
…and the suggestion to go out for a smoke…
…enjoying the view while discussing how to invest all those diamond profits.
I open my eyes again and the ghost guests disappear. Time to descend again…
…which must be done with some care…