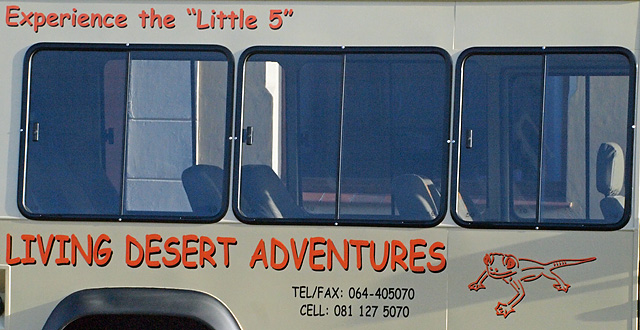 Sunday began early. We had a pick-up time set at 07:50 and we were picked up by Chris driving a big Land Rover. It was time for "Living Desert Adventures".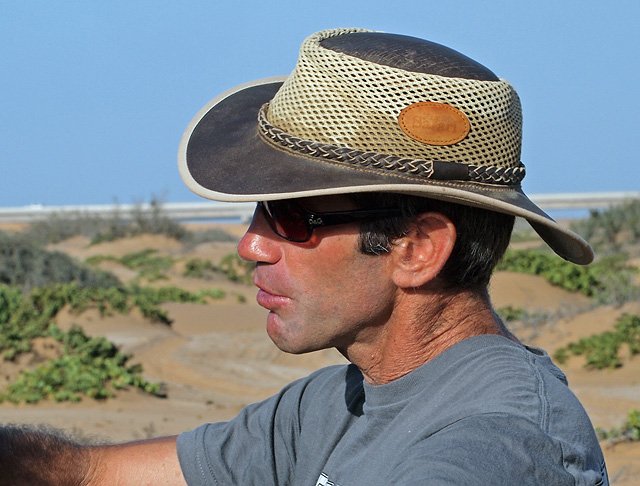 Chris soon proved to be a most enthusiastic guide to the desert.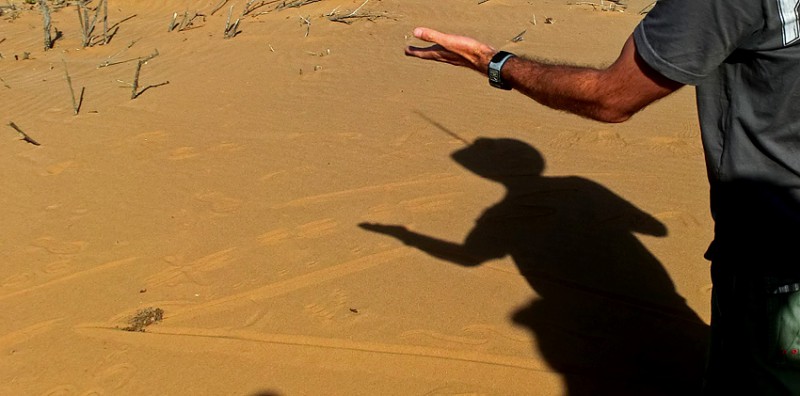 He started real educational to explain the basis of life in desert – the need for food and water. All sand dunes have a leeward side with an angel of 35 degrees. The wind brings seeds and plants and it all ends up at the bottom of the sand dunes leeward side.
This food – the "müesli" of the desert as Chris puts it – is the food that makes desert life possible.
Chris also pointed to the sky. The clouds and the fog are so typical for the mornings in the Namib Desert.
They bring humidity and the plants and animals in this desert are experts on using it to the maximum. So look at the drops hanging on theses branches.
And this is the result of water that Chris squeezed out of the dollar bush leaves. Water pouring from leaves in a desert that receives about three millimetres of rain per year!
That rain is not enough for elephants to survive, but the moist from clouds and the fog is enough for "bonzai elephants". These "bonzai elephants" are the "little 5" that are part of the team for this tour. More of them in coming blog posts. Now back to the desert.
We drove along the dunes with frequent stops. Stops to see animals – patience! – and for other reasons.
Like to point out that the sand has more than one colour. Like purple. That is not really purple but rather a mixture of red and black.
In Chris hand you see a rock. It's ruby. With time and motion it becomes "red sand" in particles small enough to be abducted by wind and to paint the dunes.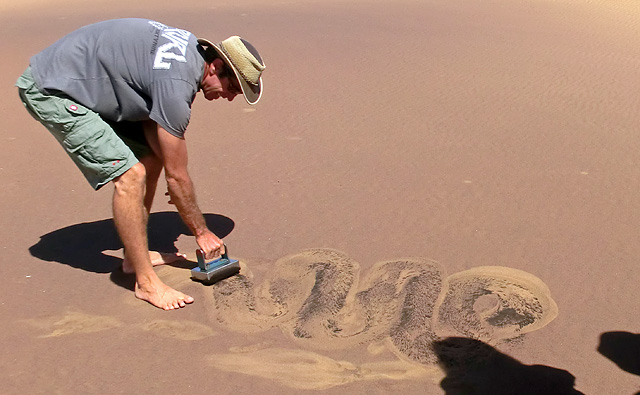 With a strong magnet Chris picked up the black sand.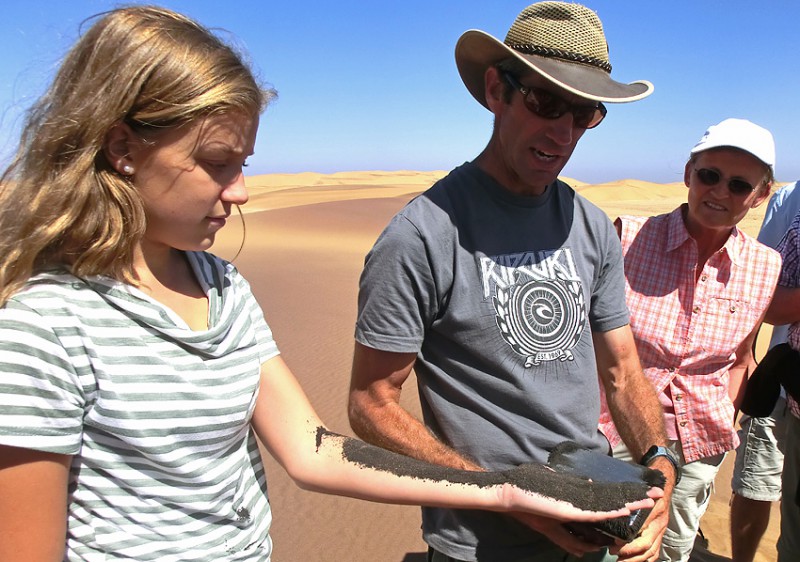 He poured it on Sagas arm and with the magnet…

…again proved the black sand to be magnetic.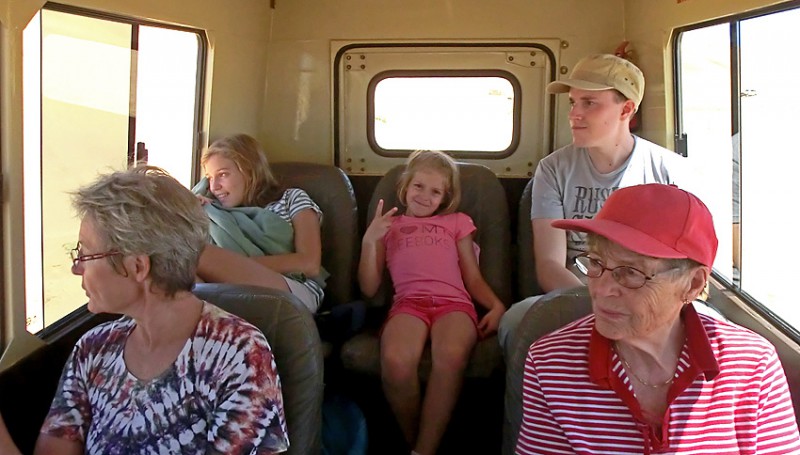 We kept on rolling along the dunes, frequently stopping for proofs of life (patience!) and…
…finally for some fantastic panoramic view of the Namib Desert and it's dunes.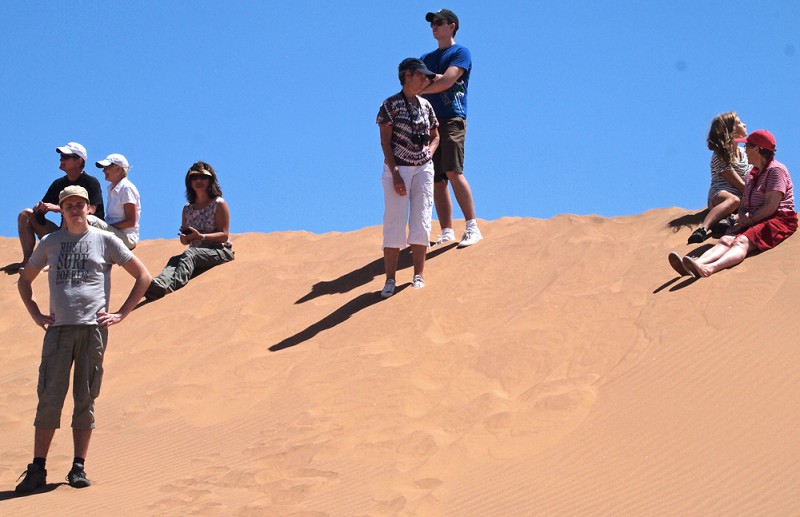 A short climb and you saw horizons of sand.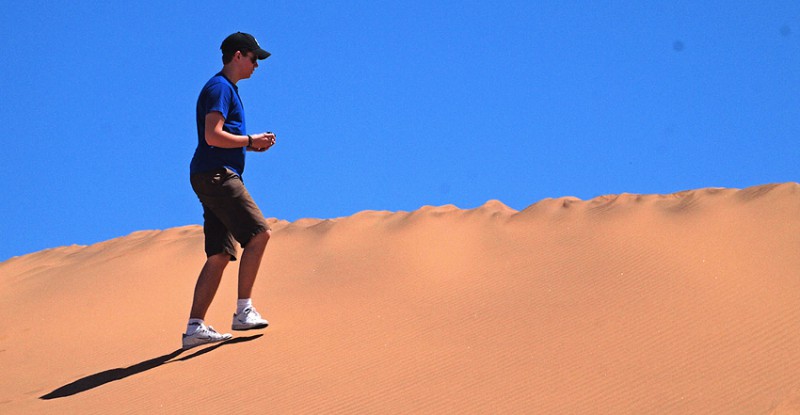 Dan on his way up…
Grandmother Amis amazed…
Happy Hanna…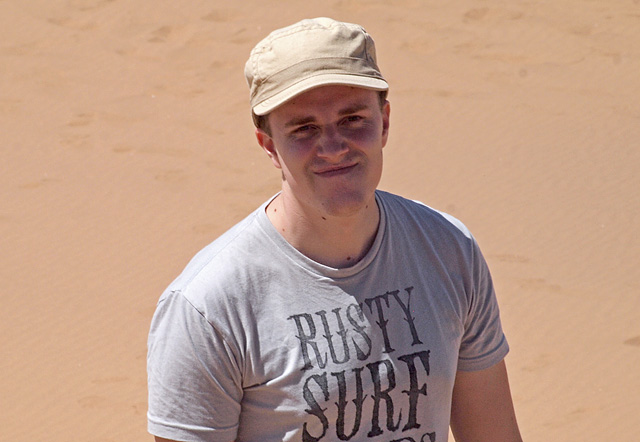 Even Björn pleased I think…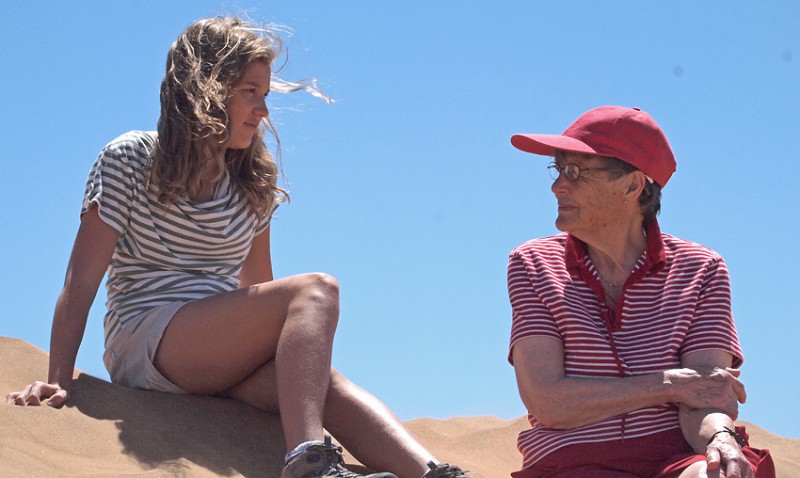 Saga and her grandmother contemplating…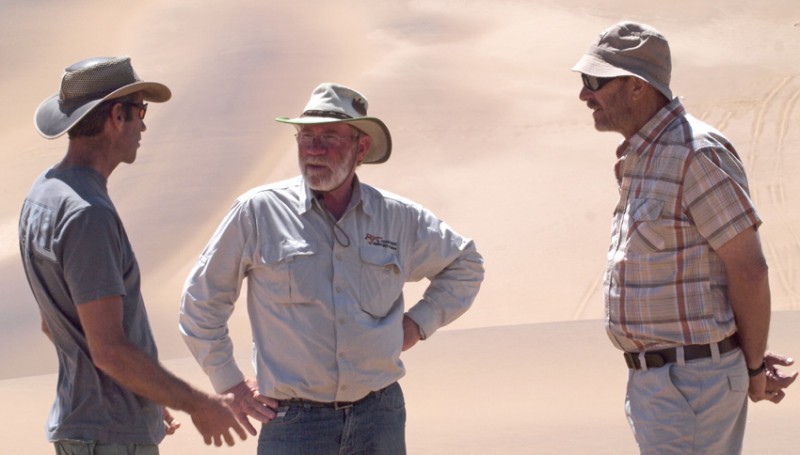 …so thanks a lot guides for a great tour!

We enjoyed it! Read more about life in the desert…