After two years in Karlsborg it was time for a change. Only 100 km away was another Air Force Wing, equipped with AJ37.
It was also the home base for the Air Forces heavy transport squadron with eight C130 Hercules.

The F7 wing is the most beautiful airport I've seen. It is built on the shore of Lake Vänern with beautiful nature surrounding it. The officers' mess was situated in a magnificent 18th century mansion.
The job at Såtenäs was pretty much the same as in Karlsborg. There was A TWR a bit taller than the one in Karlsborg.
And there was a terminal control, just as dark as the one in Karlsborg.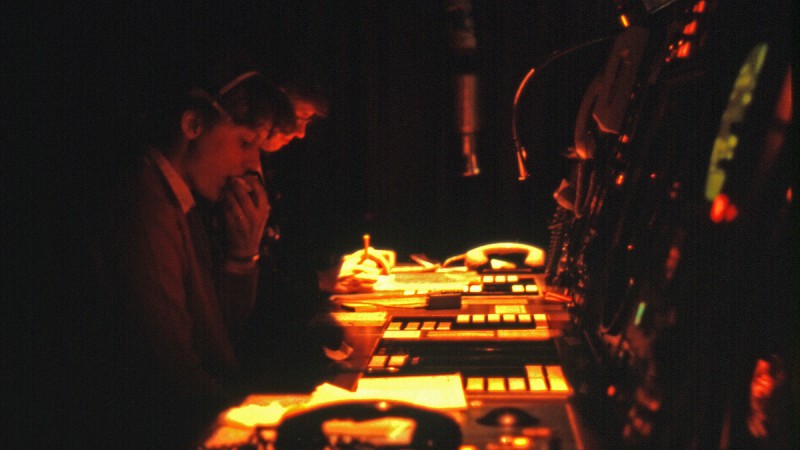 The TMA was more straight-forward but it had another airport in it, a small domestic airport with a few flights to Stockholm every day. Såtenäs only had one area for firing, but it was for air-to-ground firing and it was in the CTR so we had aircraft inbound the area that passed the traffic-circuit.
Every now and then we had visitors from Norway, flying the F-5 Freedom Fighter…
…or the F-16 Falcon.
I had some nice flying experiences here. They included having my car freighted in the C-130 Hercules. I also had one astonishing flight in the SAAB 37 Viggen two-seater.
A short 25 minutes flight included take-off with full afterburner in four-ship formation, rocket air-to-ground attack (yes, the one in the CTR…), low level flying at almost the speed of sound, aerobatics in formation and finally a short, full reverse landing. Wow!
I also took up my own flying and sometimes used a motorglider to get to work.

One time I even had the wing commander, colonel Amelin, as my passenger. He told me that during a long career he had flown everything from open double-deckers to jet fighters but never before in a motorglider. I'm glad I could help him fill that hole in his CV…
My F7 period was however to be very short.
After only seven months I got the opportunity to return to "my" part of Sweden. And I took the chance…