Building "B" held the offices for "Personnel Licensing". In 2002 the only Licensing Inspector, Mr Samuel Madaba was from Uganda. His contract expired in 2004 and he joined NAC.
Above is the waiting room for visitors.
Chrissy Meroro in front of…
…her office.
In November 2008, Mr Larry Cundy was appointed as the ICAO Licensing Expert. Soon afterwards Mr Greame van Niekerk came to DCA as a Flight Ops inspector but Mr Cundy soon convinced him into becoming a Licensing inspector.

In May 2010 Larry Cundy left DCA but Greame is still around!
Meeting us in the corridor is Mr Alwyn Bierman who became a licensing inspector in 2012 and…

…this was his office.
ICAO Licensing Expert Lousie Stols had the next office.


Here is Albert Mutwa in his office.
Archives are important in Personnel Licensing!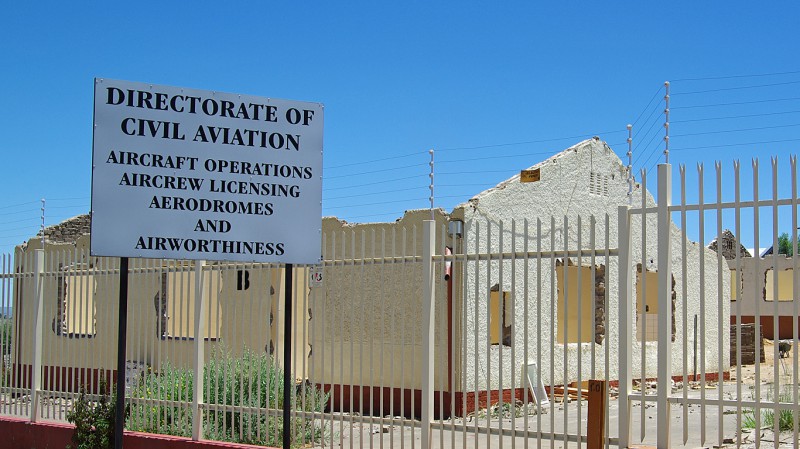 Today there is nothing left of the "B" building.
Building "E" is also gone, but not too long ago it was…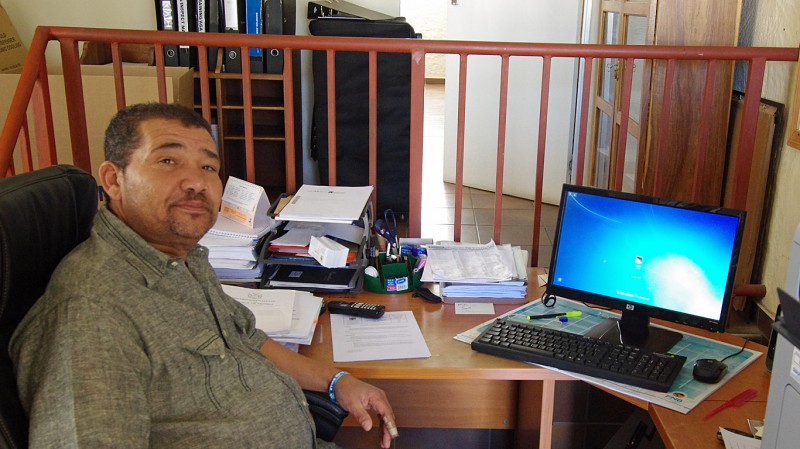 …the office of Chief Aerodrome Inspection Mr Julian Gouws…
…and in the building you also found this room for examination, used by DCA Personnel Licensing.