Two small buildings "C" and "D" next to the big parking area – Flight Operations!
In 2002, there was only one Flight Ops Inspector, Mr Erickson M Nengola. In 2003 he left to create the new Directorate of Aircraft Accident Investigations and…
…was replaced by Mr Zack Kangootui who used the room above.
By end 2005 Mr Onesmus Kaukungwa joined Flight Ops and Ms Vicky Mombola joined Flight Ops in 2009,
Above Mr Mr. Fares Shikongo. Dangerous…goods!
…and here Mr Onesmus Kaukungwa.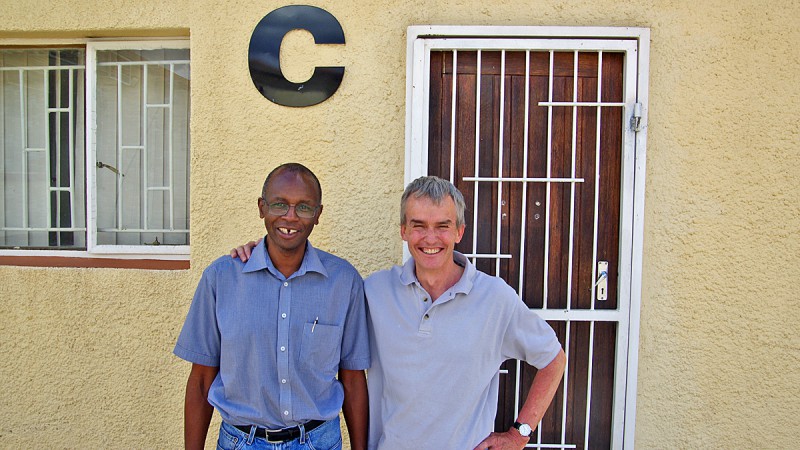 In 2010 the ICAO Flight Ops Expert 2010 was Mr Ivo Petrov but he left later the same year. In 2011 Mr Alfonso Escobar was appointed as the new ICAO Project Coordinator as well as the Flight Operations Expert. Mr Escobar resigned in 2013.
End September 2013 Mr Tim Bull (above right) was appointed as new Flight Ops Expert and ICAO Project Coordinator. To the left of Mr Bull you see Mr Nduati Njama, ICAO Flight Operations Expert since late 2013.
For a period of time the C building was used by Airworthiness staff like Ms Selina Job…
…and Aerodrome staff.

Mr Nduati Njama arrived as additional Flight Ops Expert late in 2013.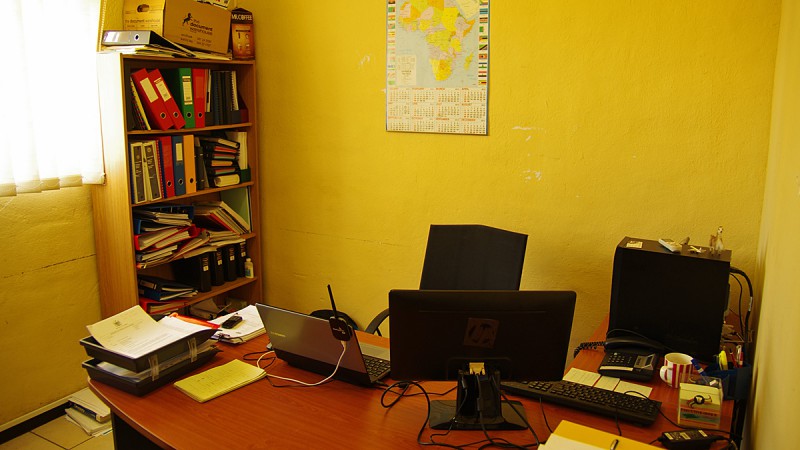 Mr Bull's office.
The small houses turned into gravel…