Some 400 km north of Windhoek, (60 km south of Grootfontein) is a hunting ranch called "Bornholm Ovisume". We went there last Friday.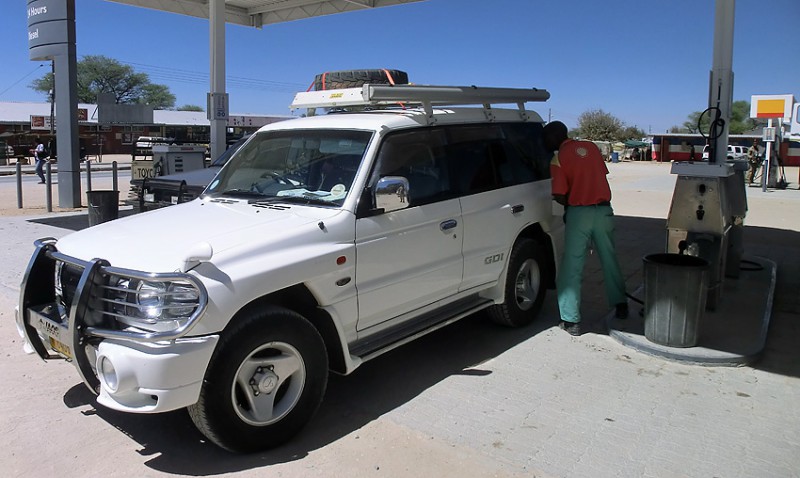 We drove north from Windhoek and then turned east south of Waterberg. At Okakarara we filled up with petrol. After Okakarara you enter "Hereroland".
Along the gravel road (C42) you pass a number of small villages and cattle farms.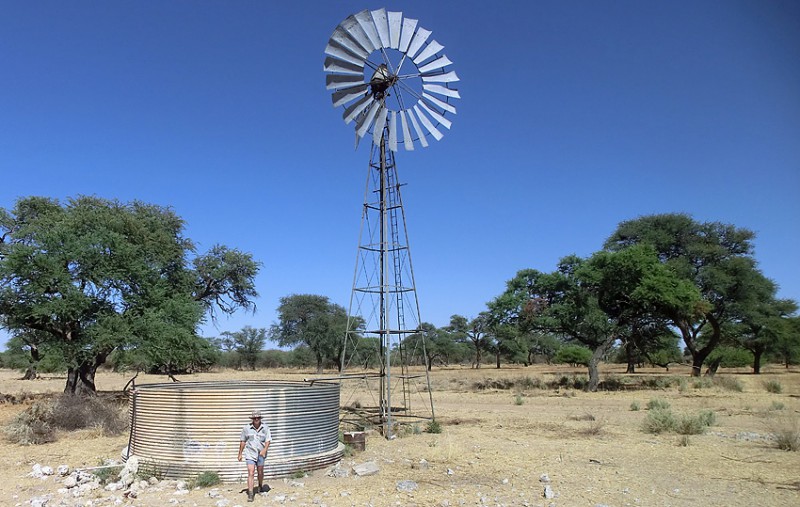 After leaving the C42 at Okongoro it is just 11 km to the ranch. Ovisume used to be a cattle farm. Above you see a windmill pumping up water. Today Ovisume has been "restored" to its original natural state with only the game that was here originally. And there is a lot of them. (More on the game here…)
Three very nice bungalows were built here recently. Well equipped (even Wi-Fi), very comfortable and right in the middle of wild nature with a river bed in front. The picture above was taken on an early morning.
The farm is intended for game hunting but I am more into hunting with my camera. I will be back with photos of game in a later post but first some on bird life. Above I believe you see a "European roller"…
Two "rosy-faced lovebirds"…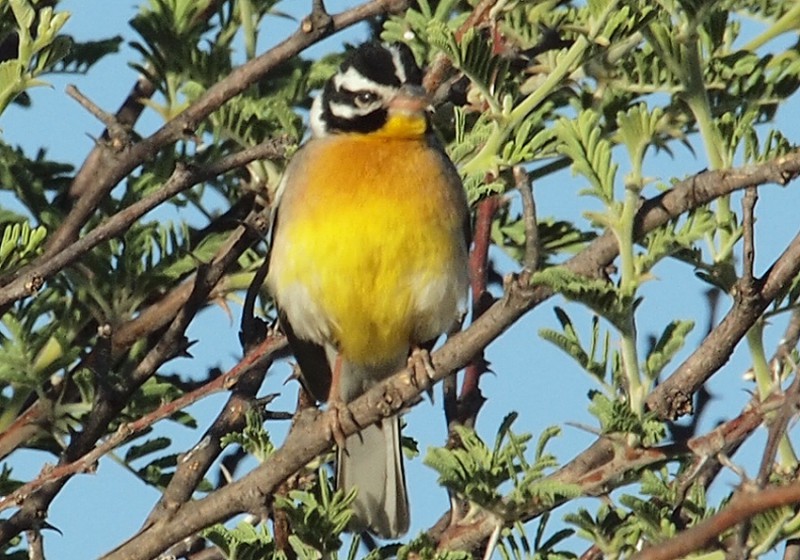 A "golden-breasted bunting"…
Two more "golden-breasted buntings"…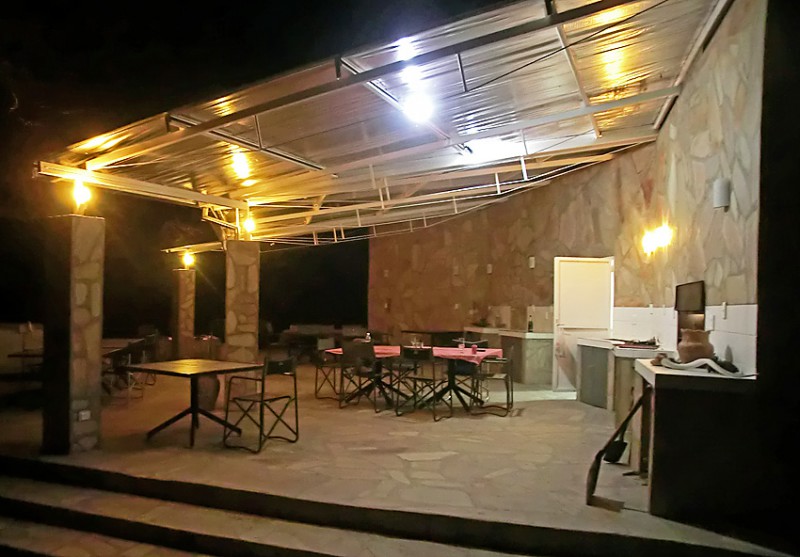 After a day "in the wild" you get hungry. Ovisume offers this nice place. A big dinner area and a kitchen with everything you need to prepare a nice meal.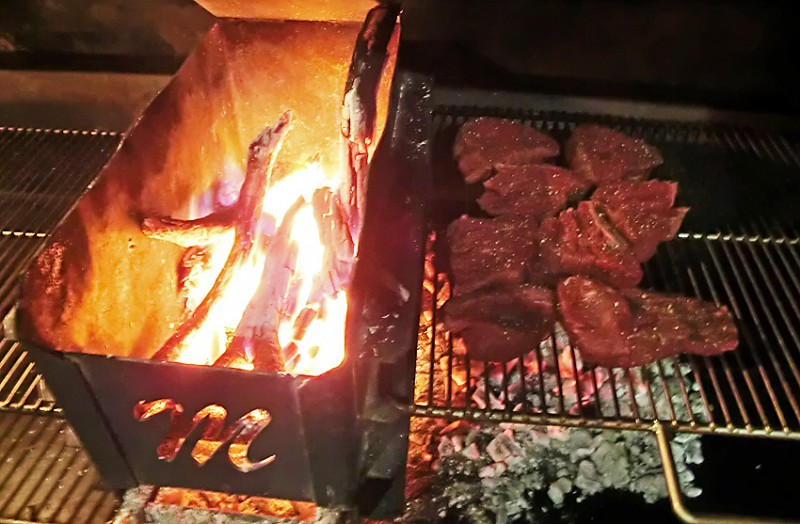 We put meat on the braai…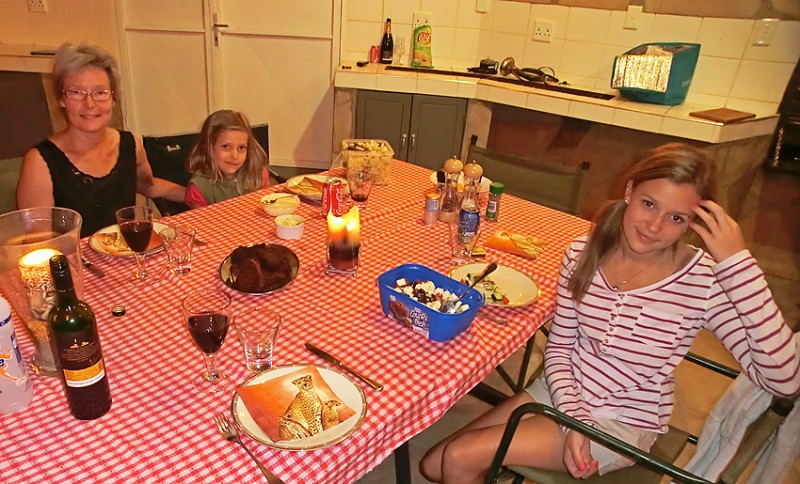 …and had a really nice birthday dinner…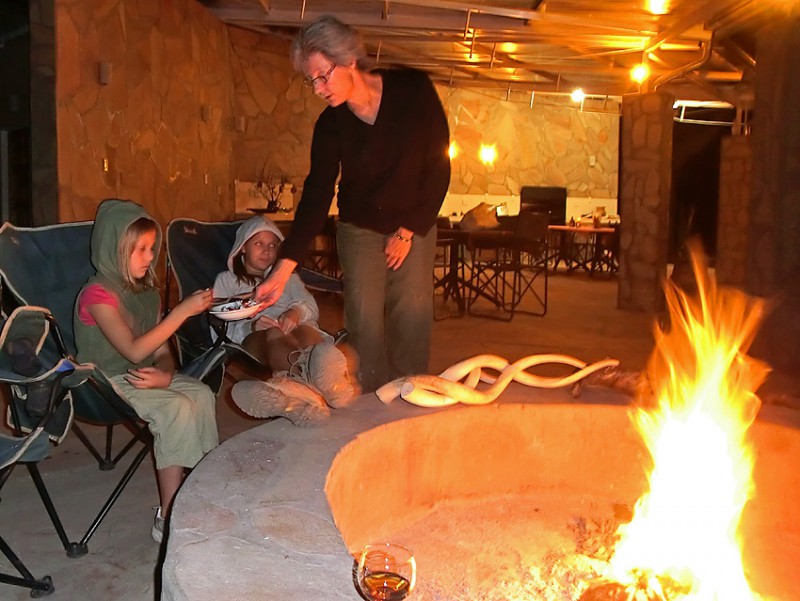 …where we later moved to the big fire-place…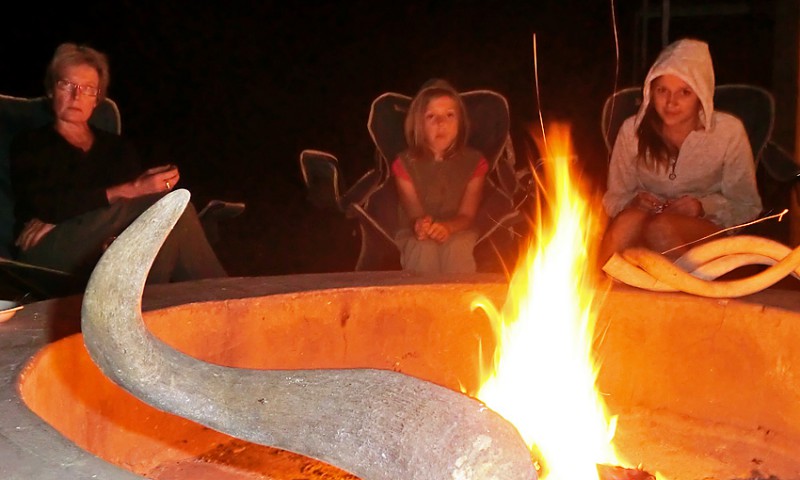 …enjoying a beautiful evening with stars above and the sounds of wilderness around us.
Ovisume is a gemstone. Discover it!