When on the roads in Namibia, heading for one of those many magnificent places…
…don't miss the "small places"!
On our way back from Fish River Canyon we choose not to go B1 and tar road but rather the smaller dirt roads. We stopped in a place called Bethanie, a very small dot on the map and not much more in reality. This nice man helped us get fuel and we gave him some sweets for his kids. It was Easter Sunday.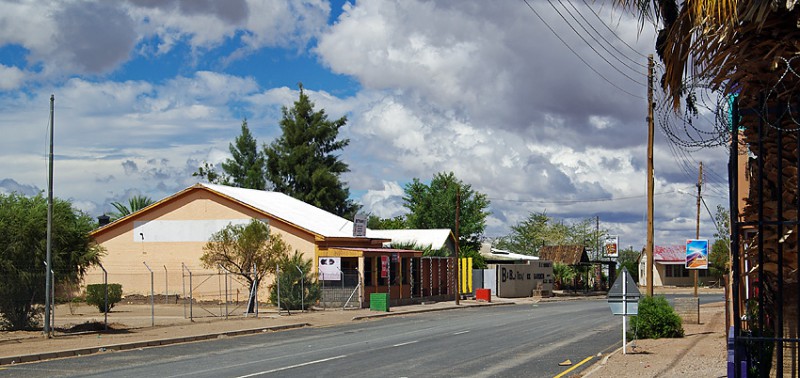 At the back of this picture is a grey building, Bethanie Guest House.  Bethanie was one of the very first settlements in Namibia and this Guest House is known as the very first hotel in Namibia. In town you can also find the old "Schmelenhaus" built in  1814 and one of the first buildings ever in Namibia. It is today a National Monument and museum. In 1883, Bethanie was the place where Heinrich Vogelsang (on behalf of Adolf Lüderits) bought land from the Namaqua chief Josef Frederiks. This was to be the start of the German colonisation of Namibia. So Bethanie may look like nothing but is something.

Not too far from Bethanie, and well situated if you for example are going from Windhoek to Lüderitz (yes that piece of land bought in Bethanie) is this remarkable place. It is called Helmeringhausen and is just a small piece of tar road stretching a few hundred meters. Easy to miss, but don't!
Easter Sunday the shop was closed…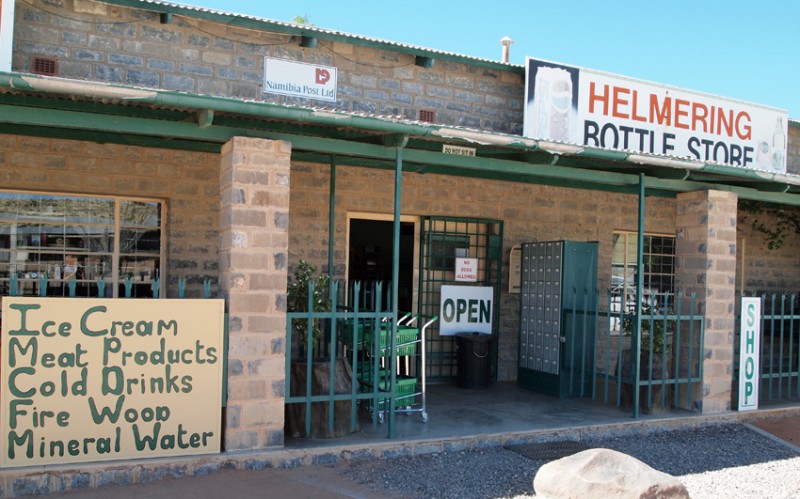 …but most other days you will find it open. One small street and one small shop but you don't need more because here you find everything. And it is a very neat shop. It is a pure pleasure to explore everything that is there.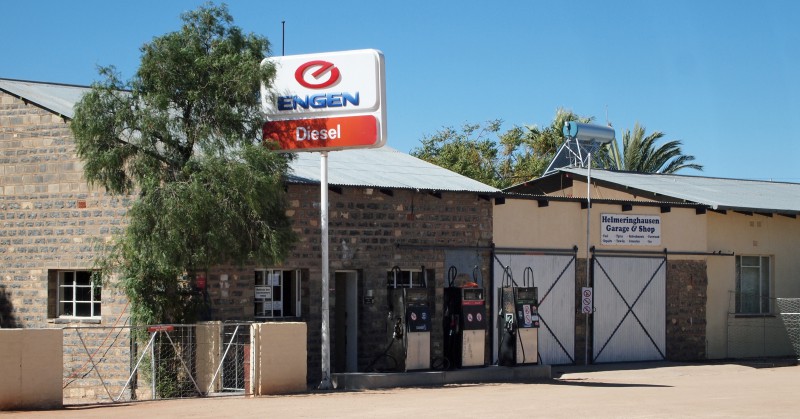 Do you need fuel? In Helmeringhausen it is available even on Easter Sunday!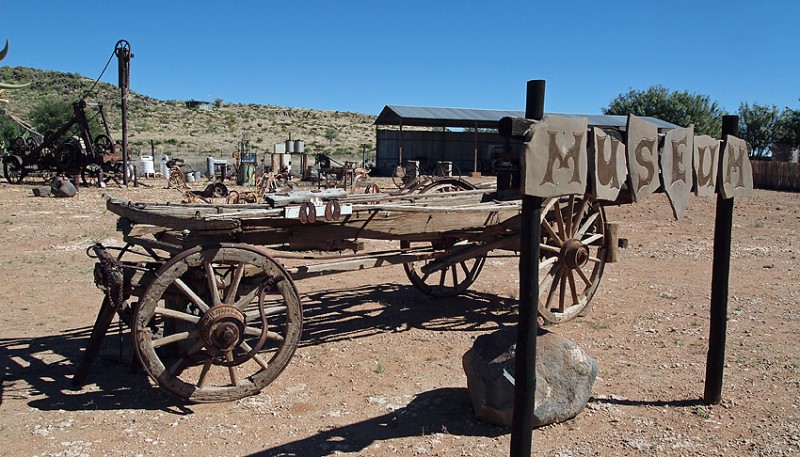 You will even find a nice, well supplied museum here.
And here is the entrance to the hotel.
A beauiful little garden, some 20 nicelooking rooms and a little curio shop.
And this lunch stop was a very nice one. Helmeringhausen. Esay to miss, but don't!