Approaching Spitzkoppe last Saturday.
Driving here is easy. From Windhoek towards Swakopmund. Shortly after Usakos, turn right and follow the signs.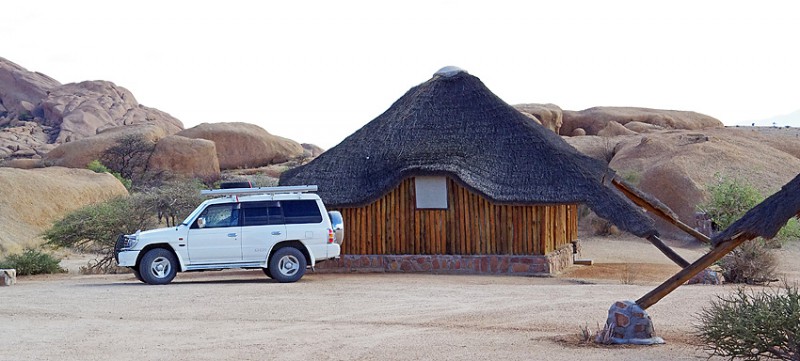 This is a great place for camping but we rented a cabin. Very nice with comfortable beds, electricity and outdoor toilet and shower.
We came here with Marie's brother Stefan and his wife Maria.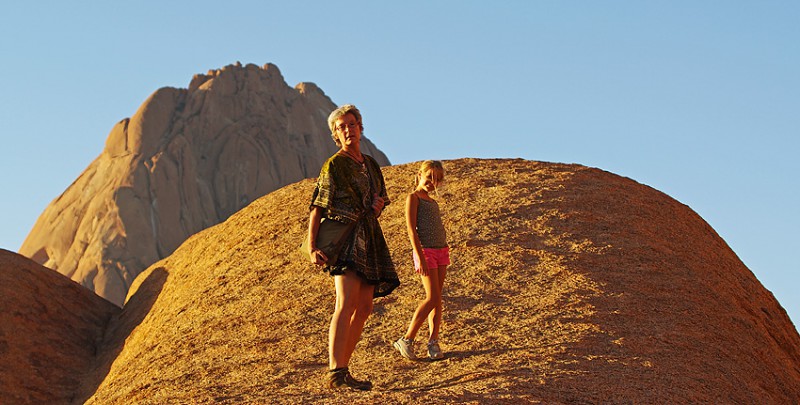 We went to "the natural bridge" to see the sun set. 
The rocks have very special shapes and the low sun makes them look stunning.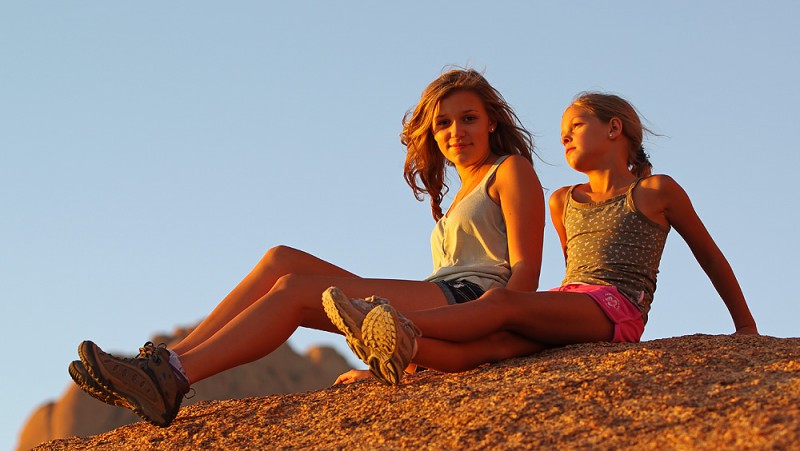 So are the girls!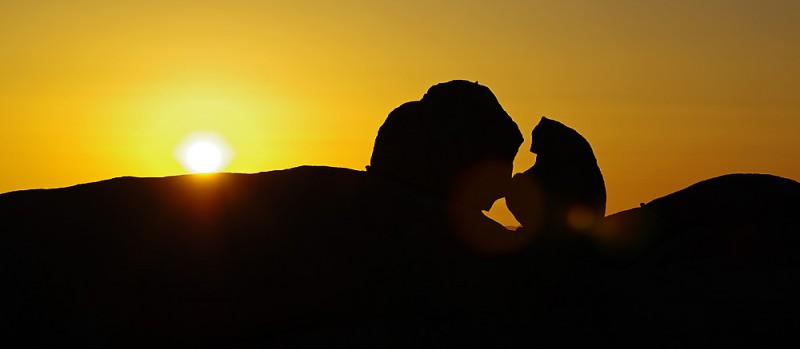 And the sun was going down…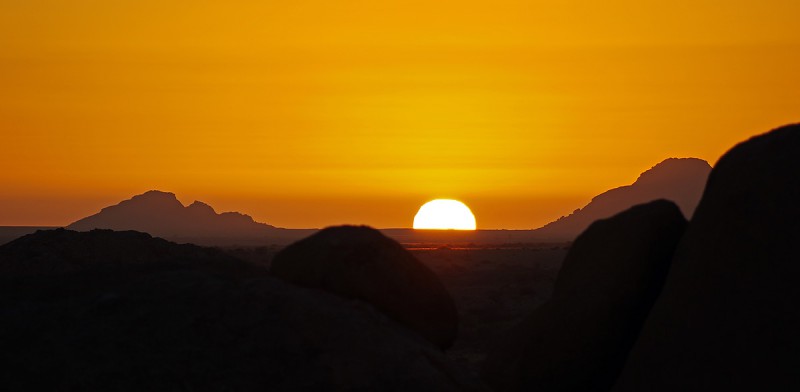 …and finally set. It was a beautiful evening and there was no one else here. Silence…
It was nice to come back and I hope this was not my last visit. So long natural bridge…

Back at the cabin we prepared a braii with boerwurst  and greek salad …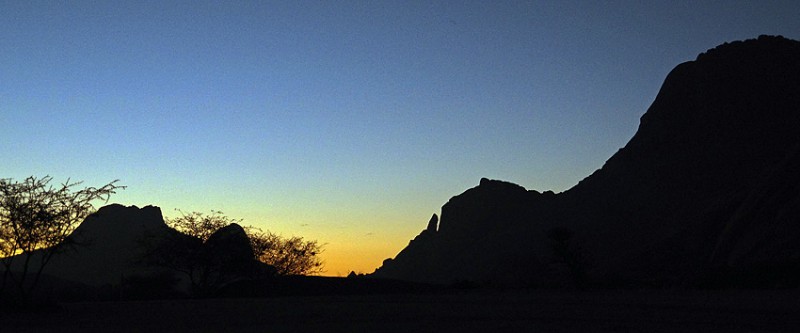 …as the last daylight disappeared…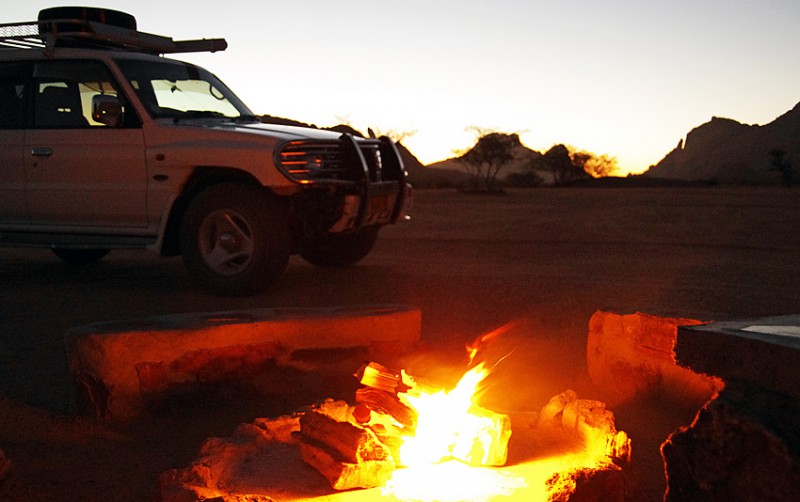 …the fire providing the sole illumination…
…and it was time to enjoy the fantastic African sky with all its stars.
A magic evening!