East of the Spitzkoppe is a mountain called the Pondoks because it looks like a range of huts.

At the far east of the Pondoks there is this…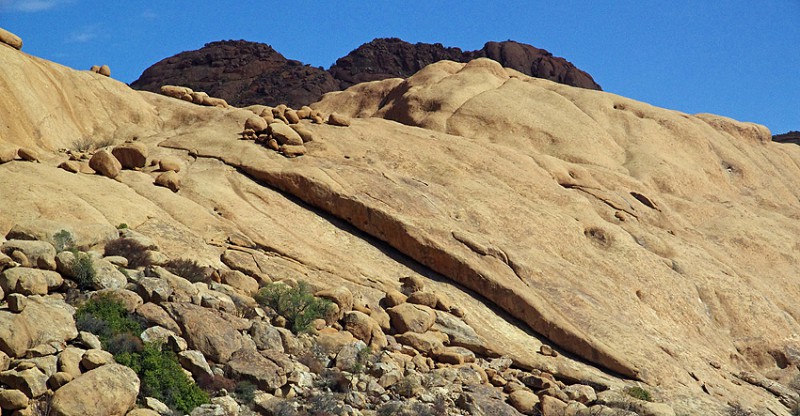 …"pleat" in the granit. Here you can climb the mountain and a few years ago someone made that climb easier…
…by adding a chain. (Can you see it?)

It was Sunday morning and we were up before 05:30…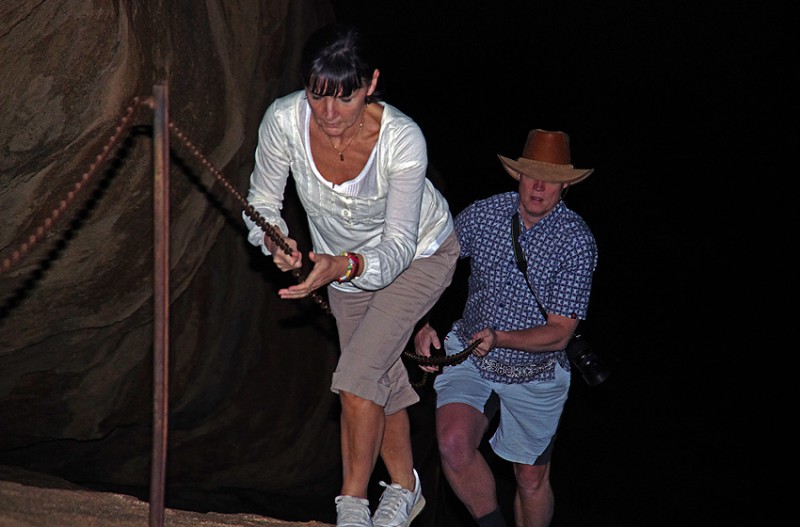 …climbing with the help of that chain and feeling a little bit nervous. There are leopards in those mountains, out hunting when it is dark…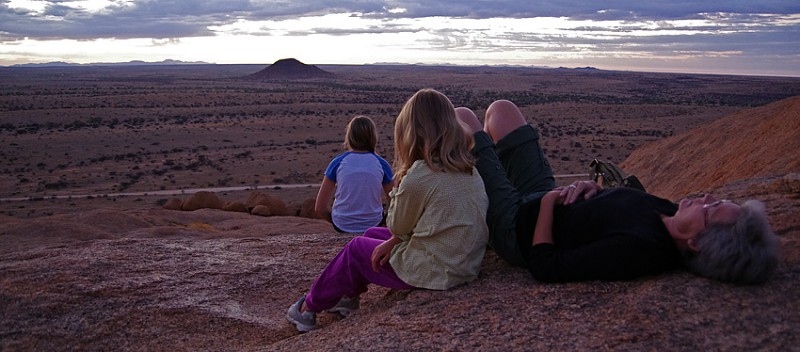 But we survived, made our way up and … rested. Waiting for the sun…
…this beautiful and quiet morning…
…looking to the east over the Namibian desert.
And we did not have to wait too long. Here comes the sun…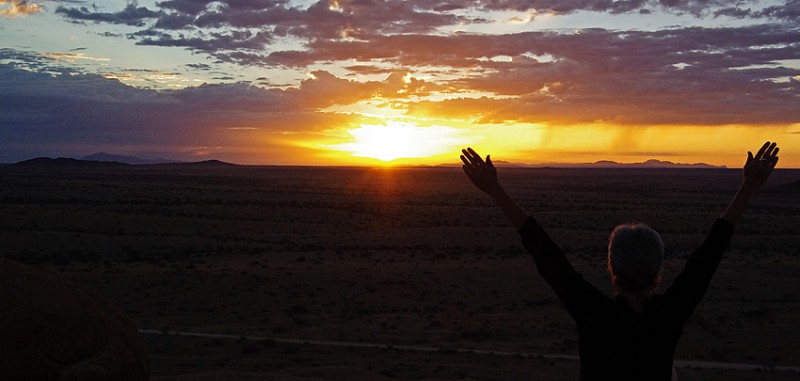 … (doo doo doo doo) …

…Here comes the sun, and I say – It's all right! (You are welcome to click on the pictures…)
Coming here this time of day is special. You get a glimpse of the reason why this was a sacred place for the San people many, many years ago…
…because it is somehow sacred even today…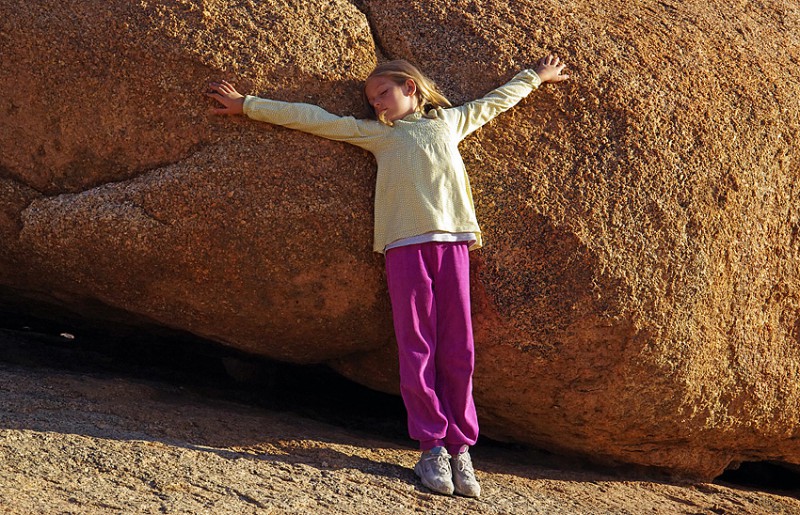 …and it affects us all.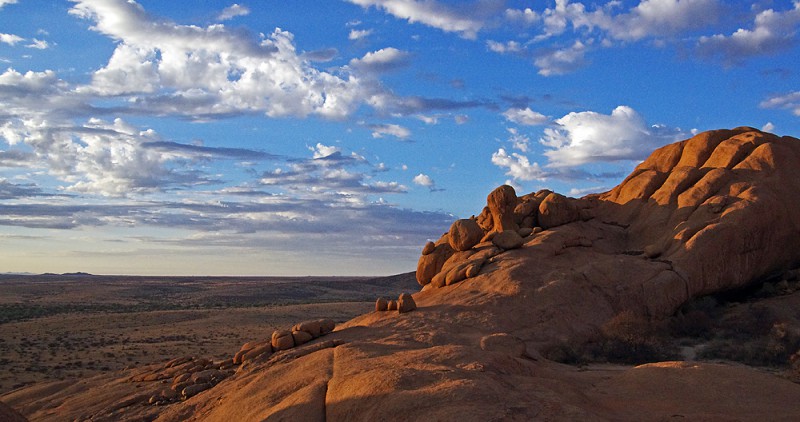 It is also very, very beautiful!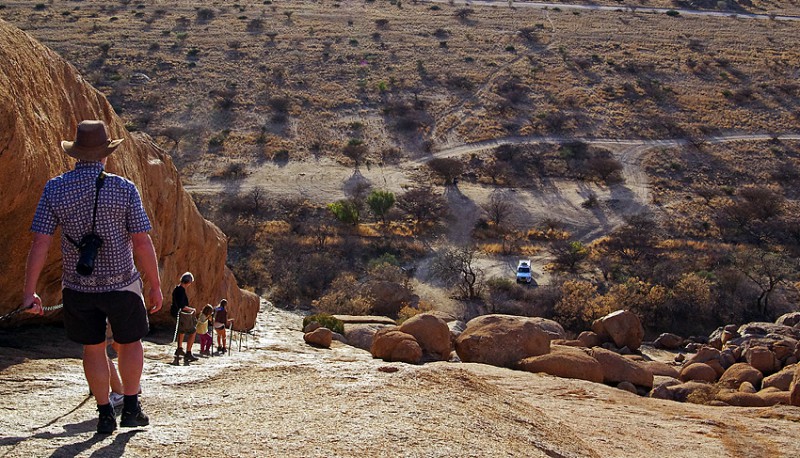 But there is an end to everything, so… time to follow that chain again…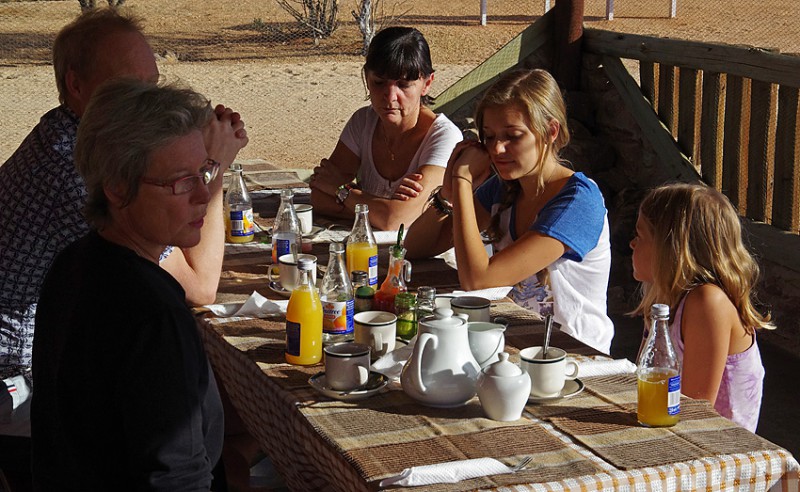 …to enjoy a surprisingly nice breakfast at the Spitzkoppe camp site.