From the dune I could see Saga, Amanda, Björn and Dan.
Let's go down!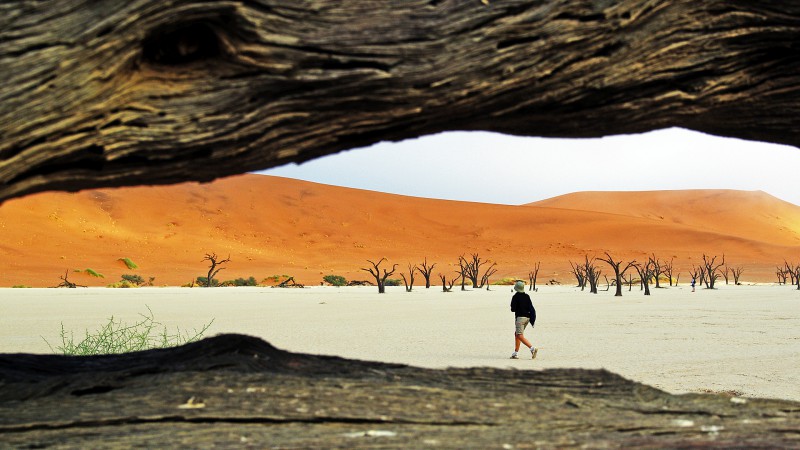 Marie on the Vlei…
…the white clay pan near Sossusvlei.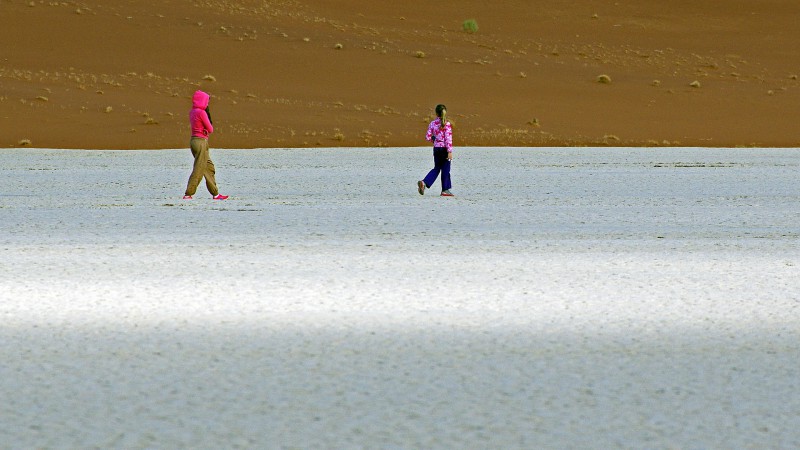 Hanna and Saga…
…and a white clay heart.
This pan was formed a long time ago as the Tsauchab river flooded. Temporary pools of water allowed camel thorn trees to grow.
Some 900 years ago sand dunes stopped the water from the river and drought made it impossible for the trees to survive. These blackened and very dry remains are 900 years old! Here visited by a modern technical device.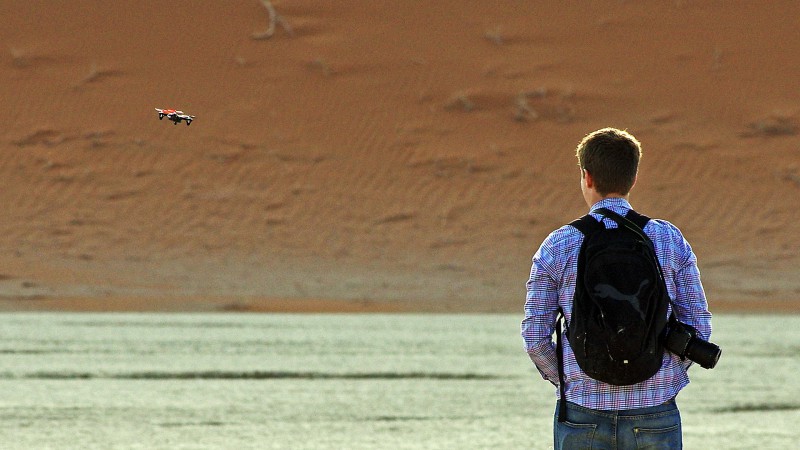 Dan and his drone…
…capturing interesting views of the Vlei.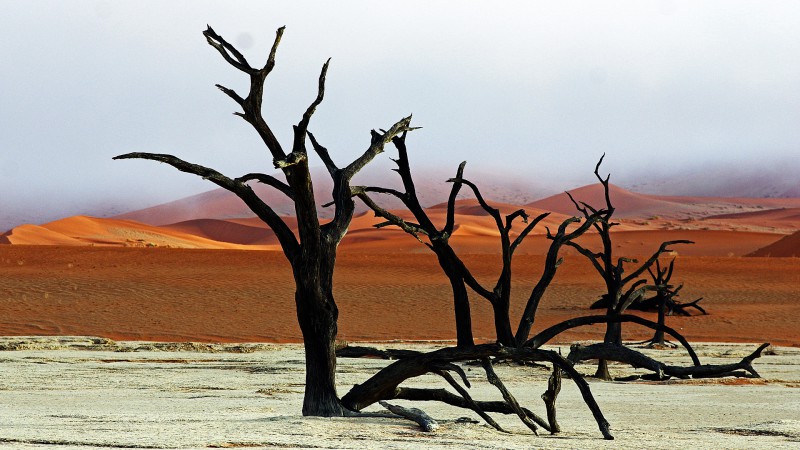 It is a very special place…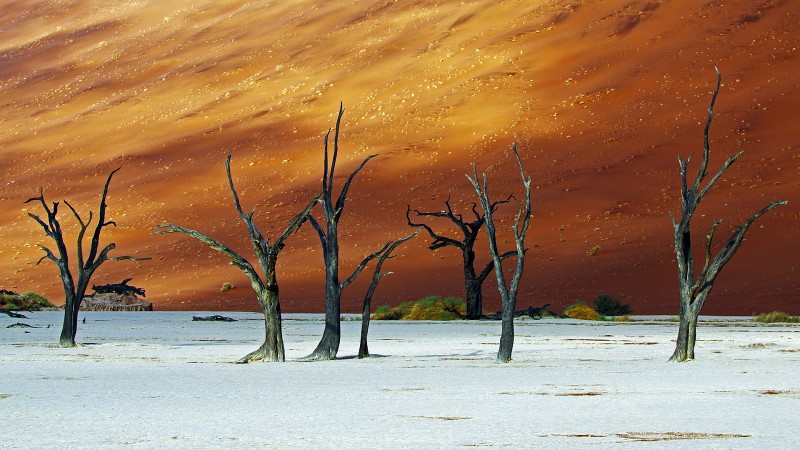 …well worth a visit…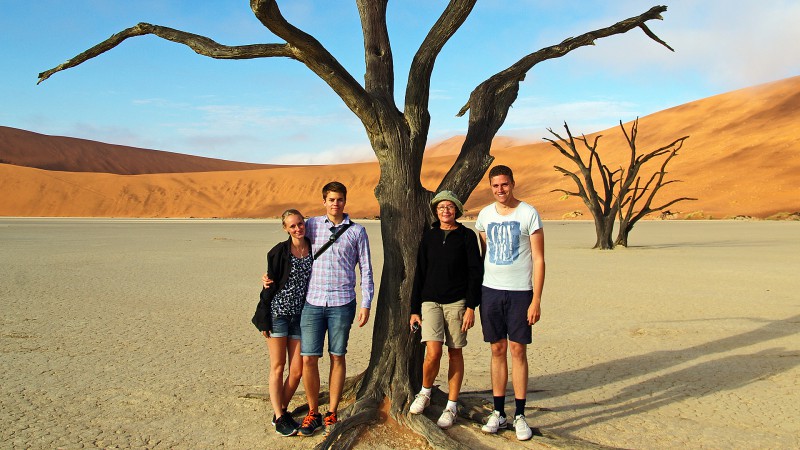 …and apart from the temperature we totally enjoyed it!
Time for us to move on…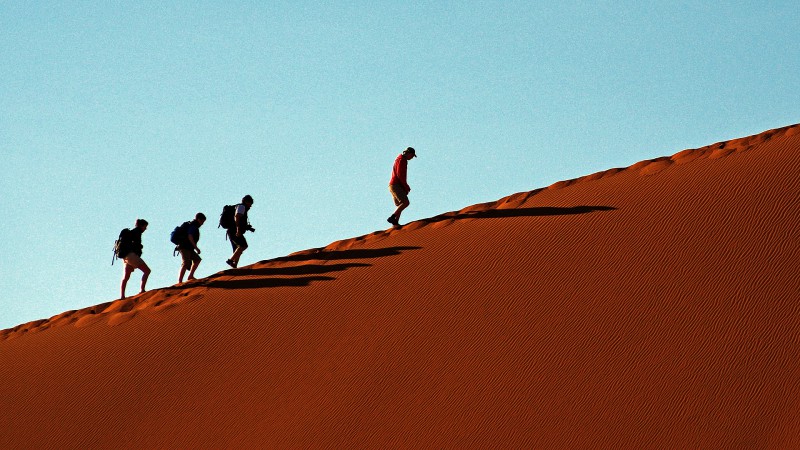 …as the newcomers started their climb up the highest sand dune in the world.