We left Dead Vlei and walked back to the car…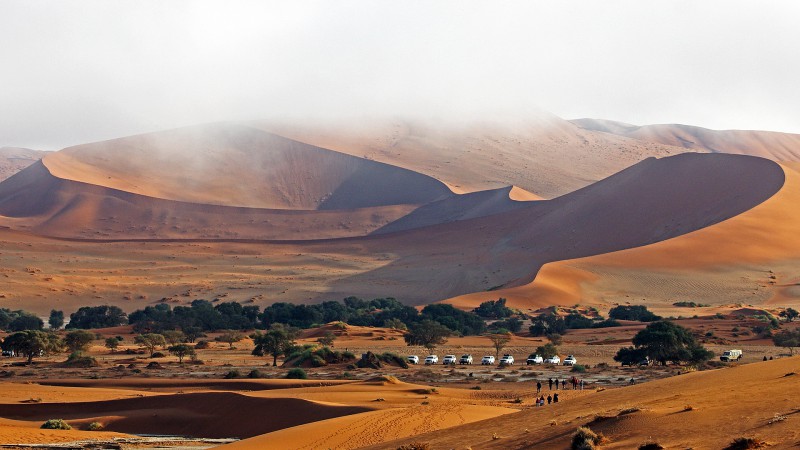 …with the world's highest sand dune behind us and Sossusvlei and the worlds second highest sand dune ahead.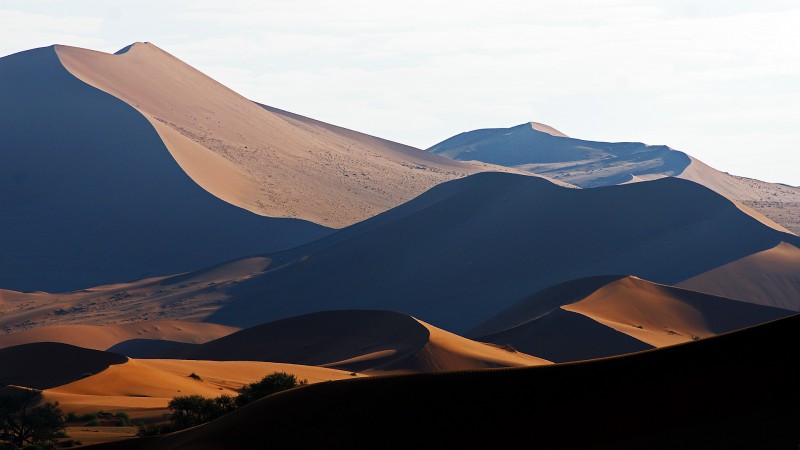 This area is full of fascinating shapes and colours…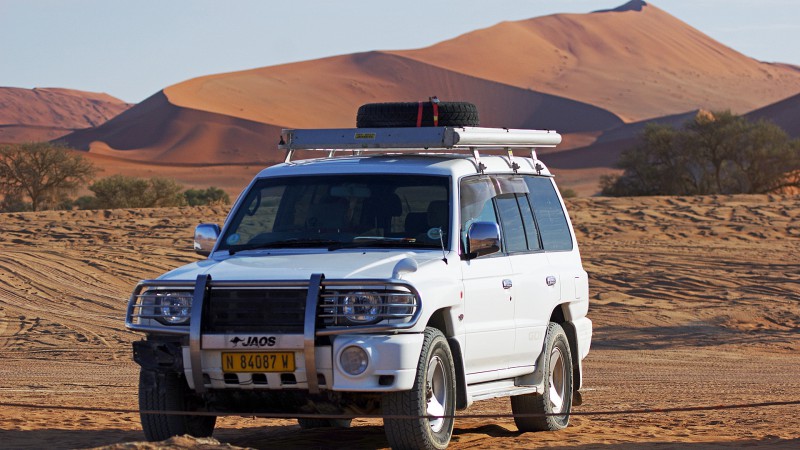 …and we took the car through the sand to…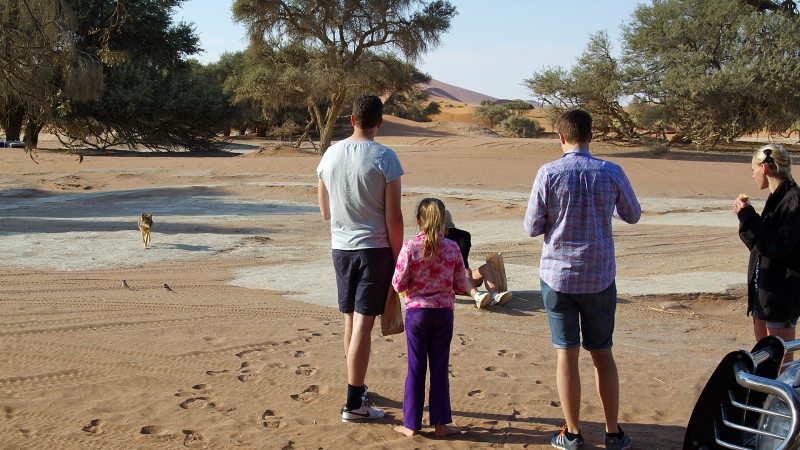 …Sossusvlei where we were met by…
…a Black-backed Jackal that showed some interest in our breakfast.
Cute as any dog and Hanna fell in love!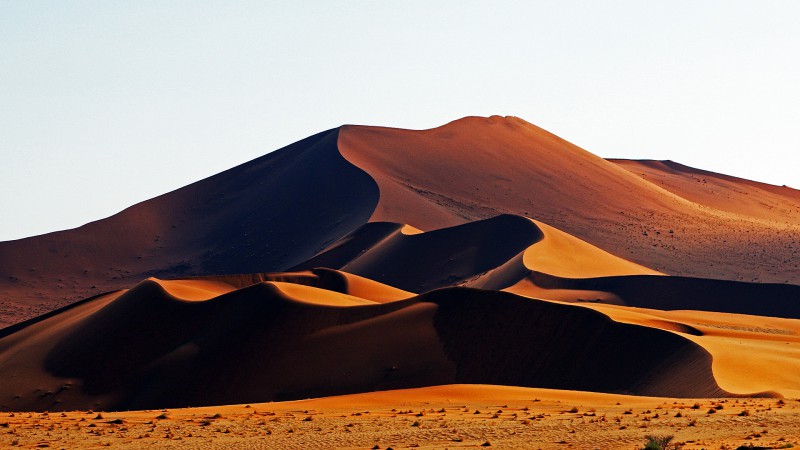 Driving back with several photo stops.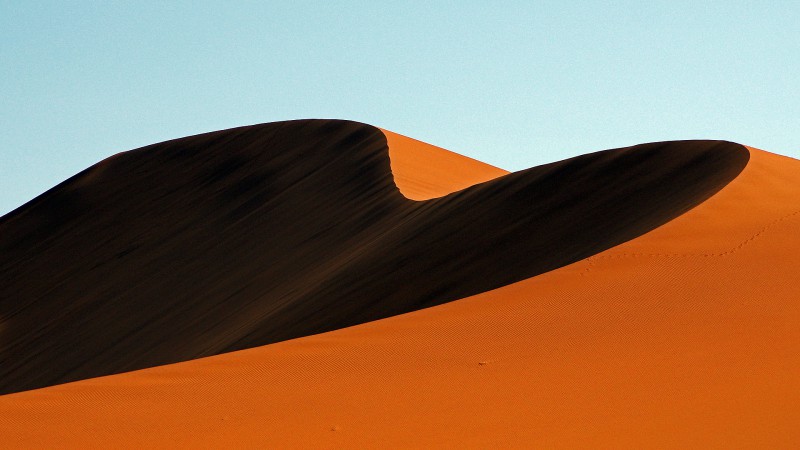 See a heart?
It is some 60 km's of good tar road…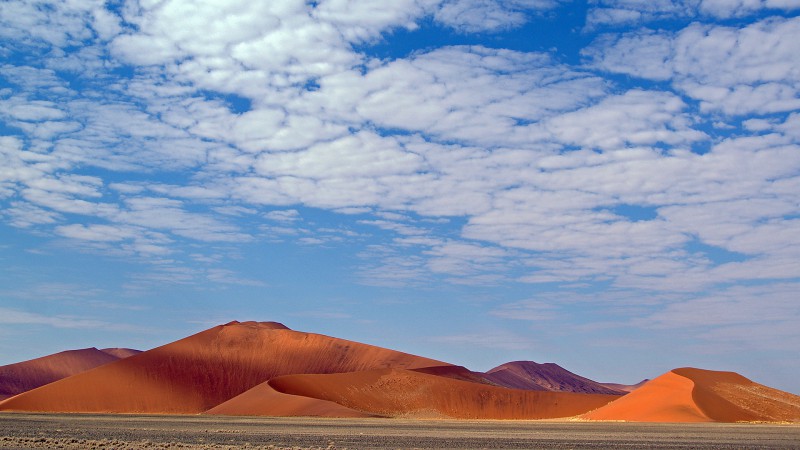 …with fascinating dunes…
…on both sides and a few animals, like this Oryx/Gemsbok.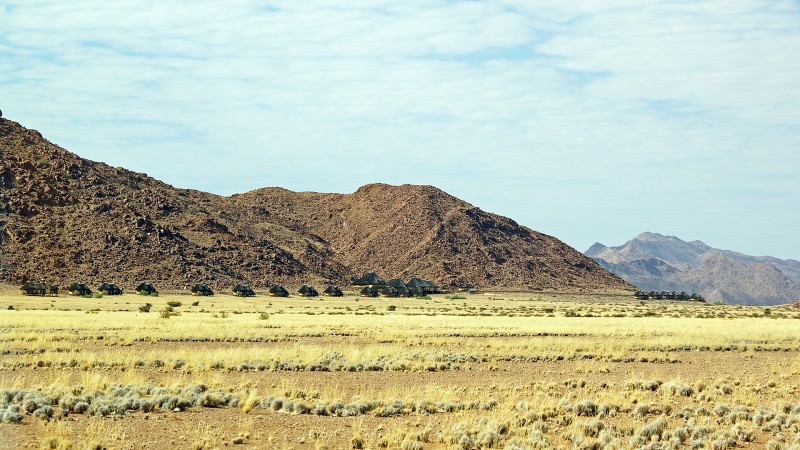 Back at Sossus Dune lodge we replaced the leaking tyre with the second spare…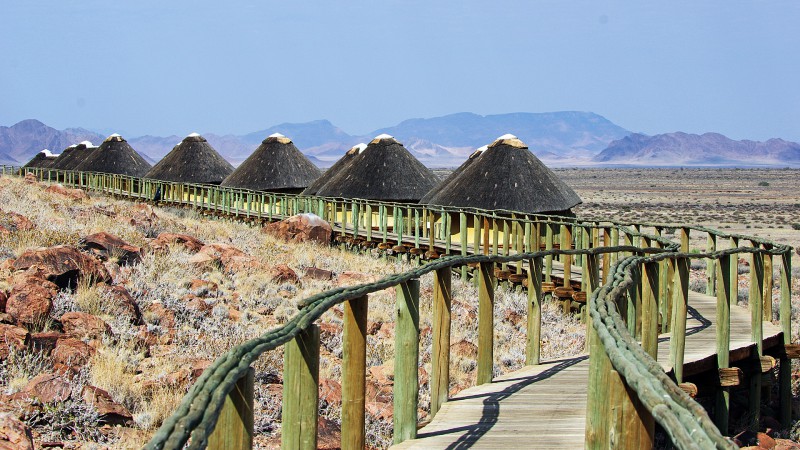 … leaving this wonderful lodge,wishing we could have stayed a few more days. But for now we had to continue to the next destination. After an hour or so we had a tyre explosion, put on the leaking tyre again and with both spare wheels out of service we got a bit nervous, until…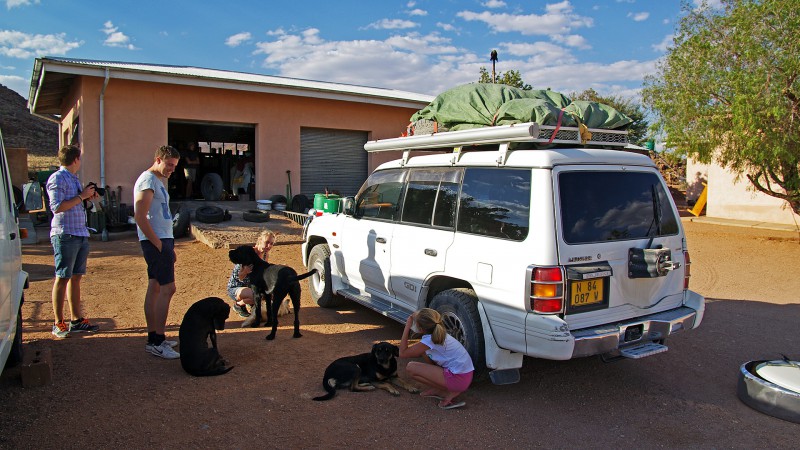 …at Wereldend (Worlds End!) we found a small garage in the middle of nowhere that could fix one broken tyre plus the one that was leaking. And we knew the guy running the garage! Namibia is a big country in a small world…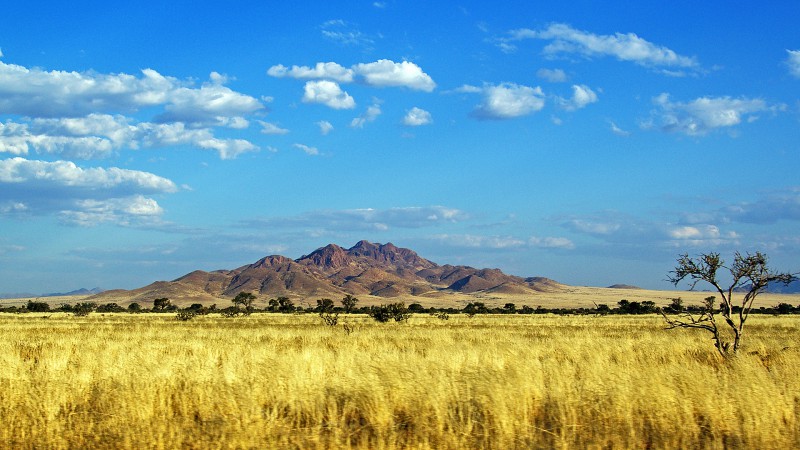 We were heading for a small village west of Keetmanshoop, called Betanie. This road is very beautiful…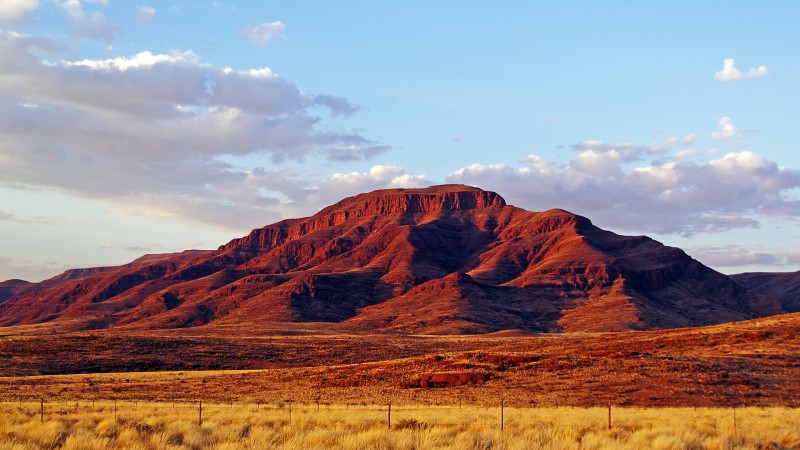 …with almost no signs of human life…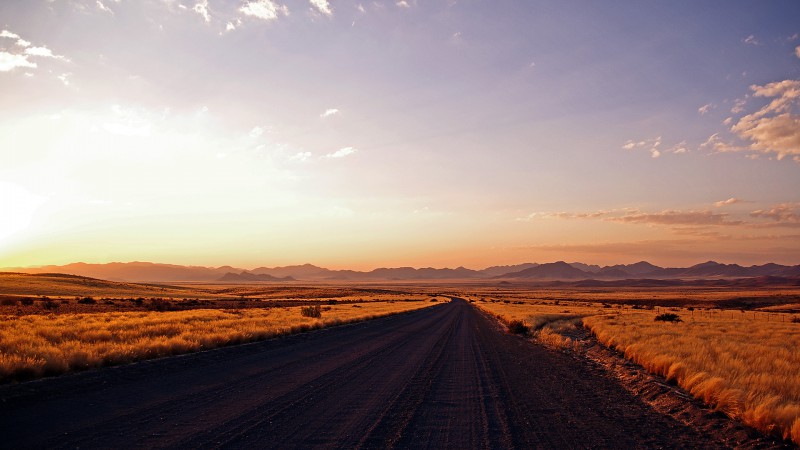 …but with fantastic views. And finally we did reach Betanie!