I heard the great news. My favorite airport was alive again. The military flying school had returned to its roots. So I took one day to visit…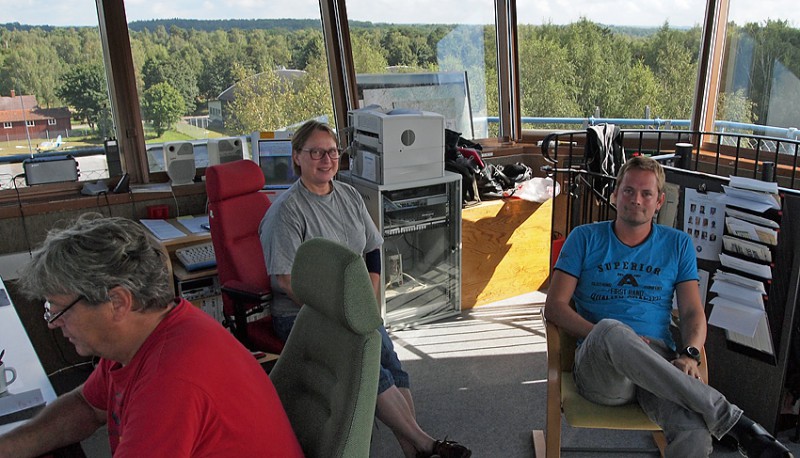 It was great to be back. It was great to find old familiar faces. And it was especially nice to find that the old spirit was still alive. Great controllers in a great tower on a great airport.
I worked in this tower between 1985 and 1998. (Link 1 and Link 2) Some of my best controlling memories comes from this position. It was like coming home. But unfortunately I was too late. Technical aircraft problems had already ended the military flying here…
So as I looked out only sad reminders of good old days were there.
The white aircraft is a Cirrus used for training at todays flying school. But wait, there is another aircraft…
I even recognize the flight instructor! Pär – are you there or am I dreaming?

I am not dreaming. Even today there is a need to give student pilots some experience of "on the edge" flying. Aerobatics and spinning. And for that old fashioned aircraft and pilots are perfect!
Here is another aircraft I remember from "my days". The Navaho is still used to train flying with two engines and two pilots.
But it was especially nice to see my aerobatic instructor in the aircraft that once gave me a PPL…
So thanks everyone for a day down memory lane…