We were supposed to head for Independance Stadium this morning but although it was booked a long time ago, the Ministry yesterday decided we could not be there. Luckily Windhoek High School opened up their sport field for St George's. Thanks for that WHS!
Children, parents and teachers gathered early in the morning.
All children at St George's belong to either – the Knights…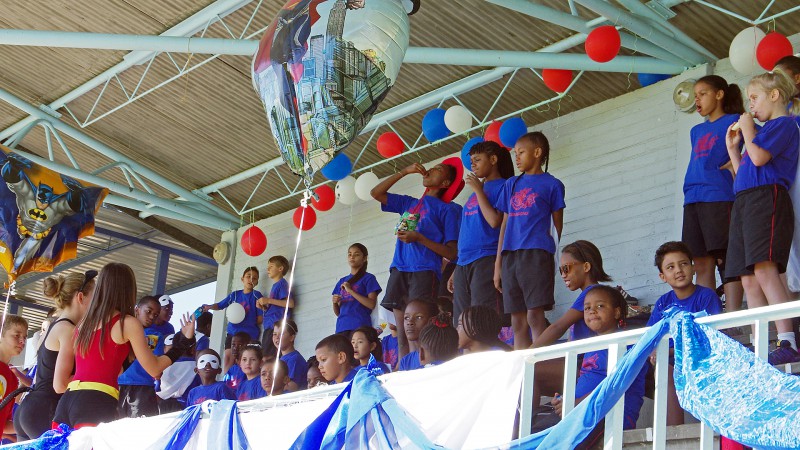 …or the Dragons.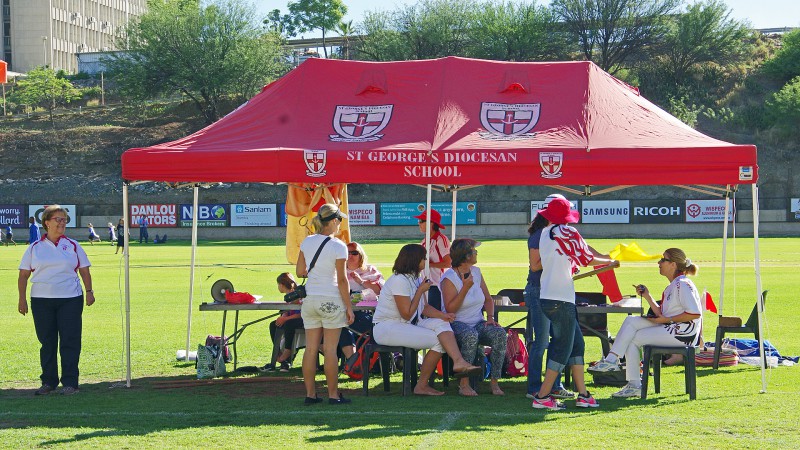 Everything well organised of course!
Hanna was doing high jump…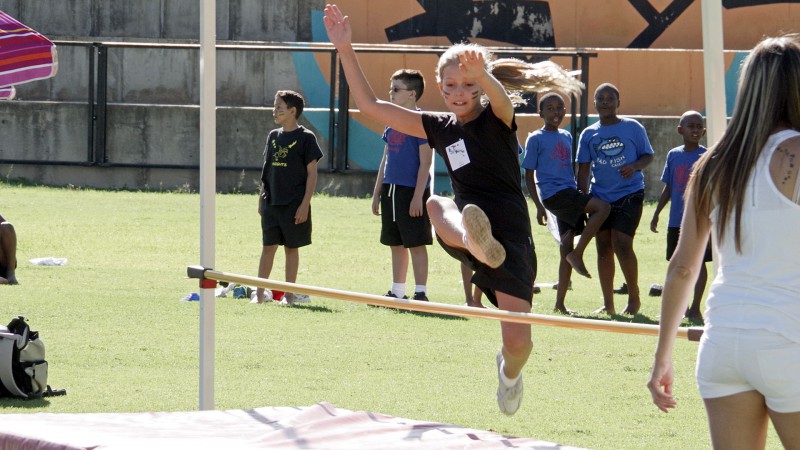 …and with improved technique I think she could do really well.
She did "Shot Put" as well. Here it is Hanna's friend Agenes getting that heavy ball far away.

Finally Hanna took part in the "Long Jump", and again…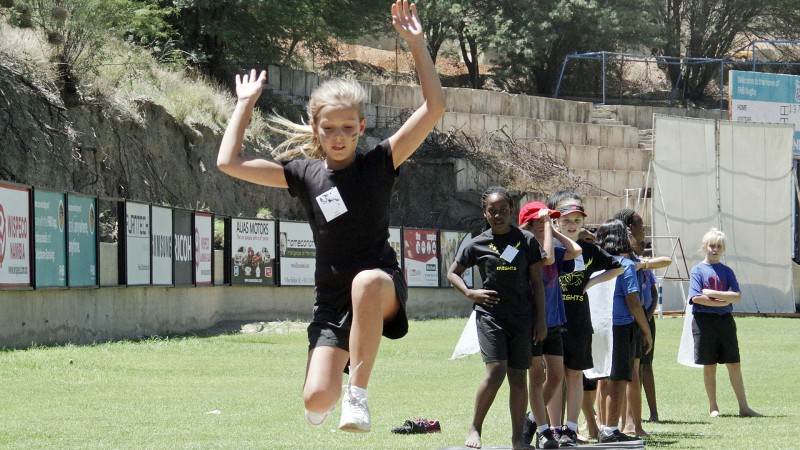 …with better technique she could do very well.
Maybe we should enroll her for a summer athletics school in Sweden this year?