Last year in October we had a "long weekend" and drove almost three hours north from Windhoek. Some 60 km south of Otjiwarongo we turned left on D2483 to get to…
…Mount Etjo Safari Lodge. 'Etjo' means "a place of refuge" and the lodge has been just that since 1975 which makes it one of the oldest lodges in Namibia.
The lodge has a beautiful garden and this is a great place to just relax.
You will be entertained by these Egyptian Geese…
…that are enjoying the garden just as much as we did.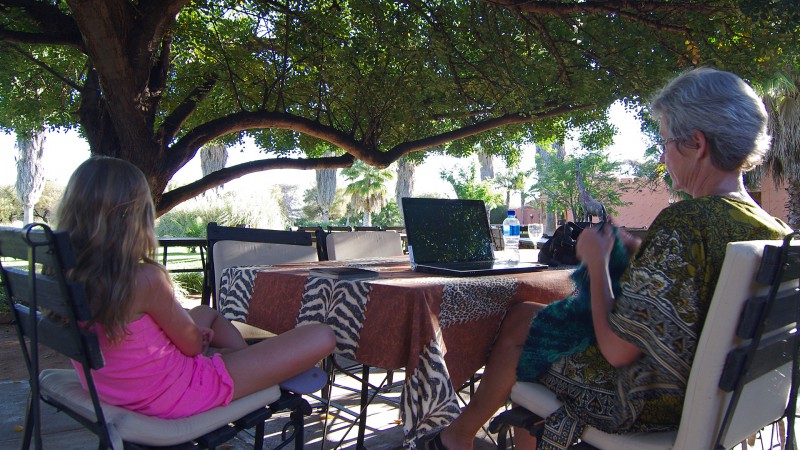 Hanna was reading books, Marie was knitting while I spend most of my time working – this was during the time I had to do a lot of incident investigations in a short time.
But I managed to relax a bit as well…
Above is the dinner restaurant, an interesting room in day-light…
…and a very nice place in the evening. I enjoyed my birthday dinner here with fantastic food…
…and a beautiful company!
After dinner the African Sky welcomed us…
…and the warm night made it very nice just lying on the pool beds…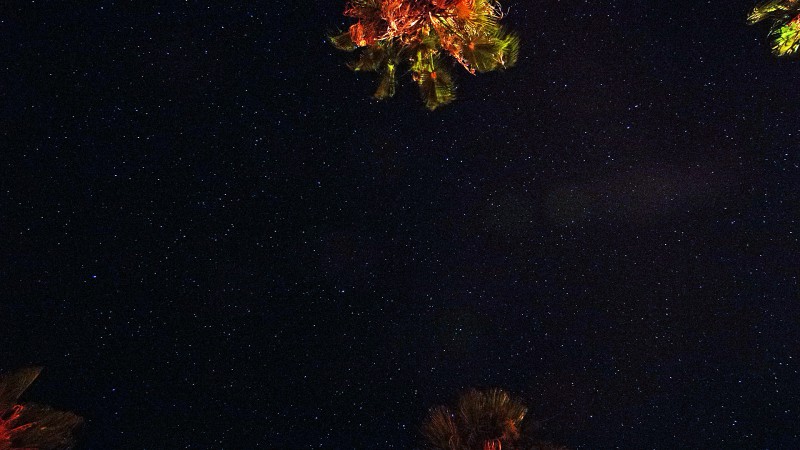 …enjoying the show!