Saturday evening at Africa Safari lodge. Game drive!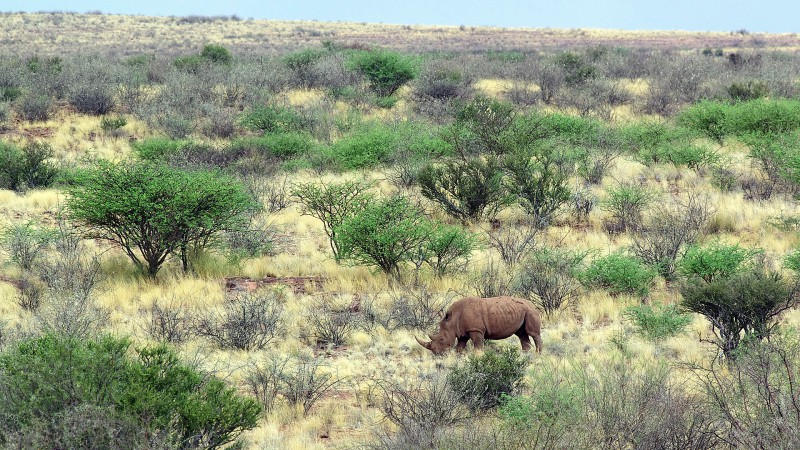 We saw a big white Rhino in the distance and planned to get closer…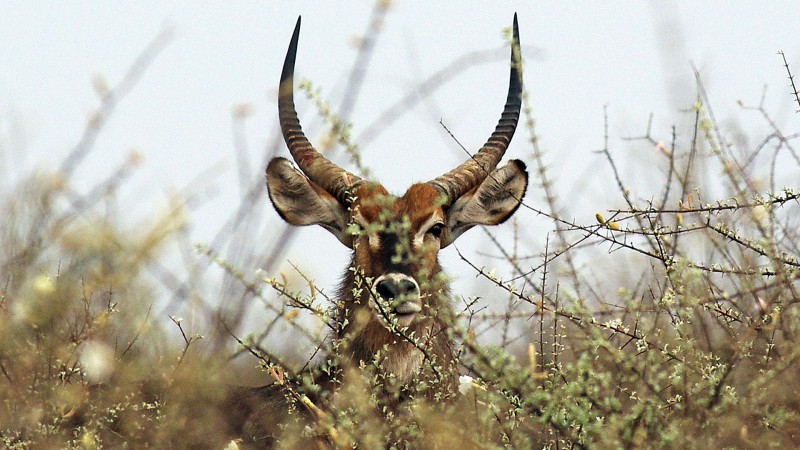 …being observed by this Water Buck…
…as we got closer to this pregnant female Rhino.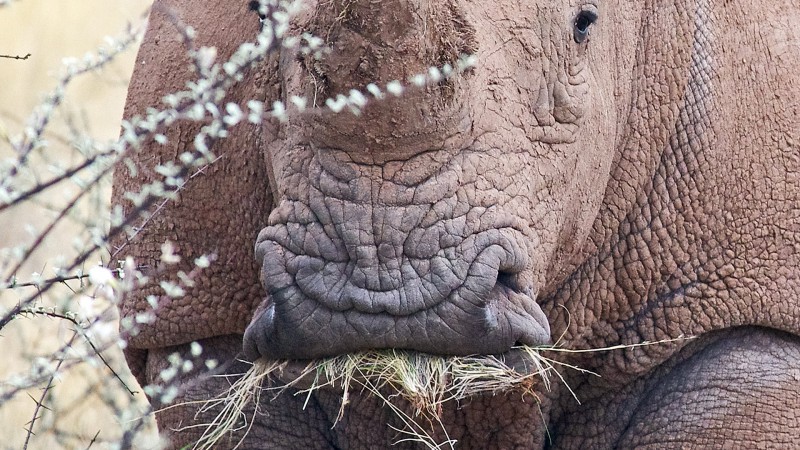 Nyala is an antelope that doesn't really belong in Namibia but in South Africa.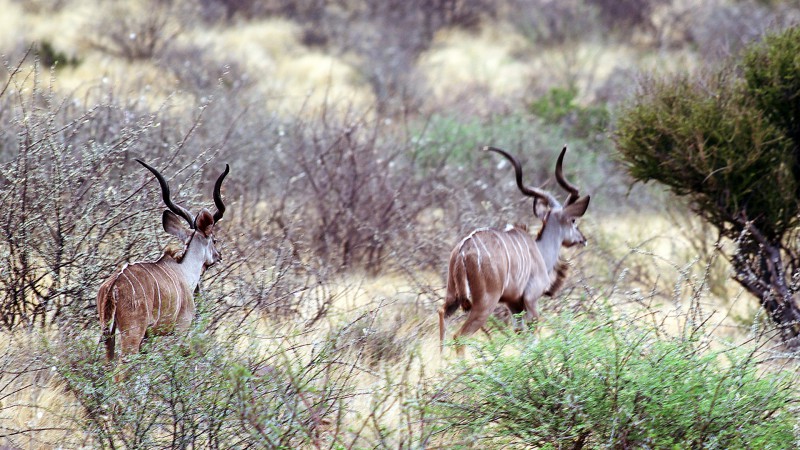 The Kudu definitely belongs here though!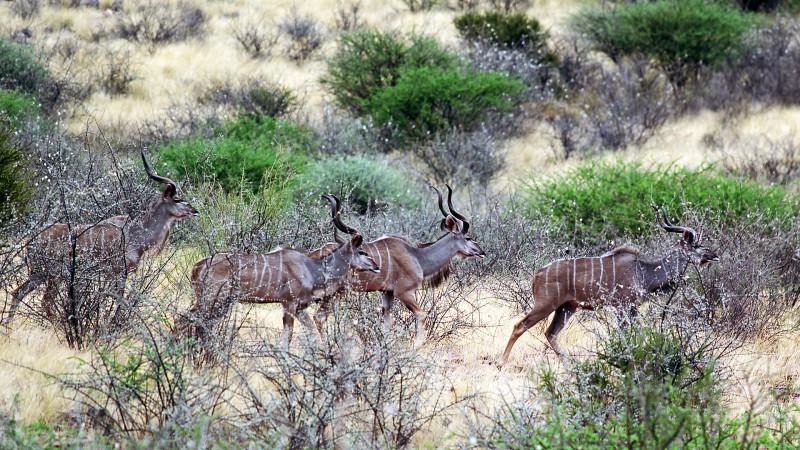 Kudu is one of my fovourites…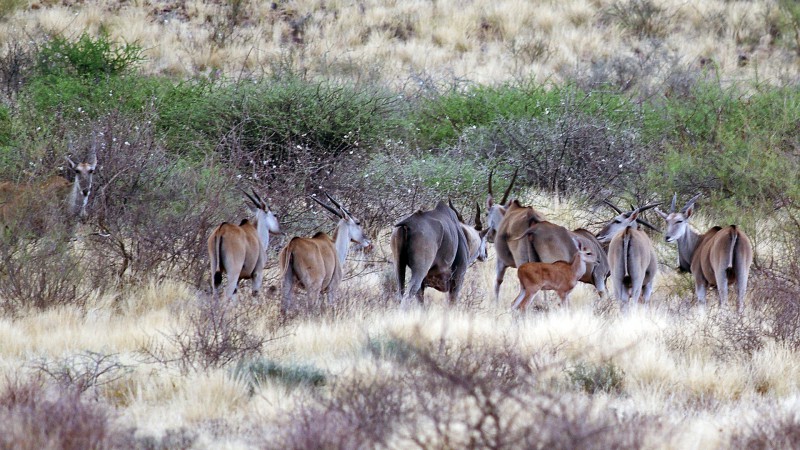 …another is Eland, here of different ages.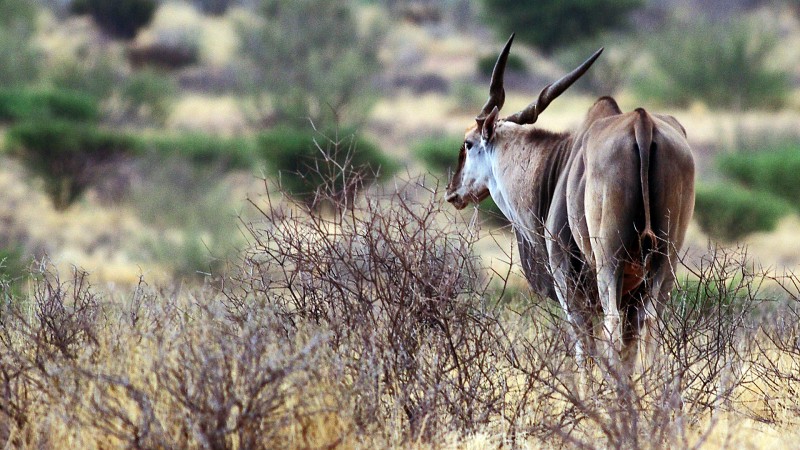 Majestic…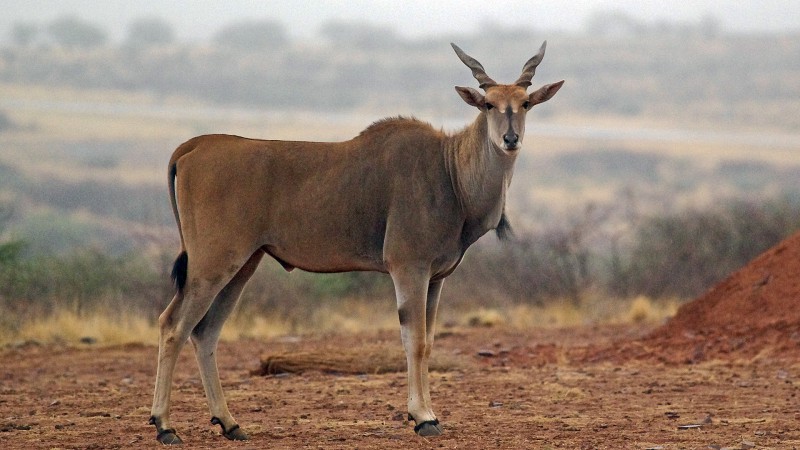 …and beautiful!