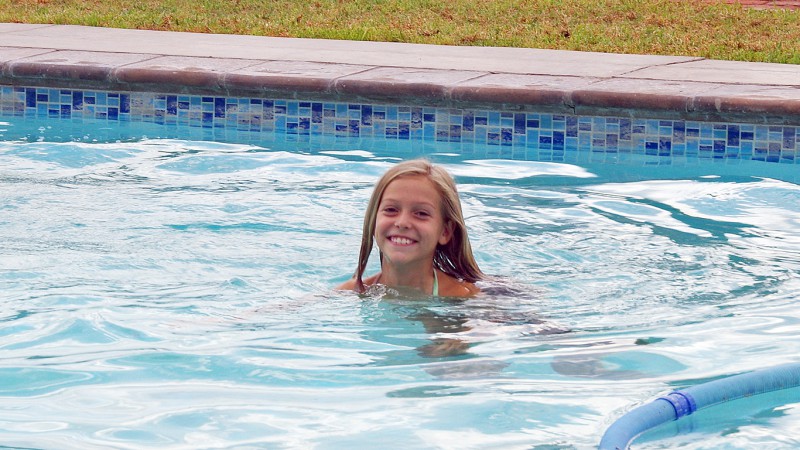 Last weekend we drove 3 hours to the south. It was a warm day and Hanna was quickly in the pool after we arrived.
We had arrived to Africa Safari Lodge, just outside Mariental. Just in front of the pool is a waterhole. From the left Eland, Blue Wildebeest, Eland and Roan Antelope.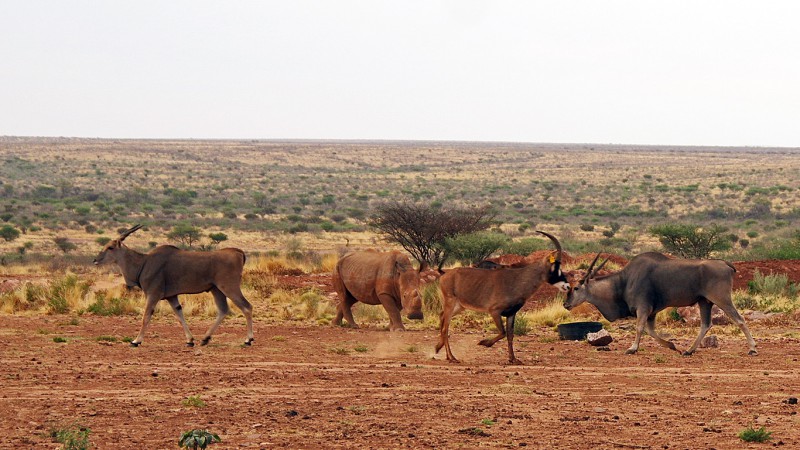 Here another animal is joining.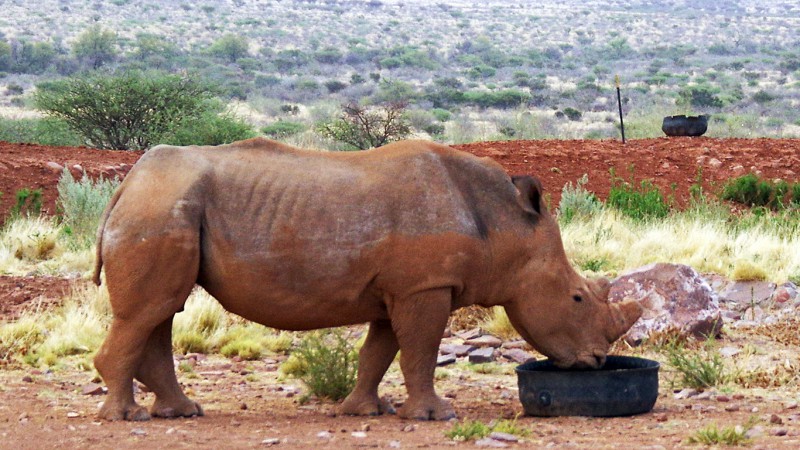 A young white Rhino!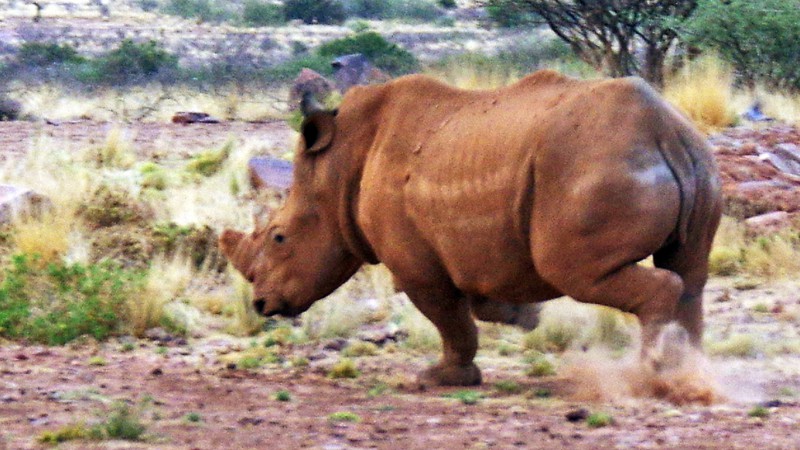 I think I came a bit close with my camera…
But he stayed all into the late evening, grazing just outside our cabin.
Next morning it was replaced by this beautiful Eland.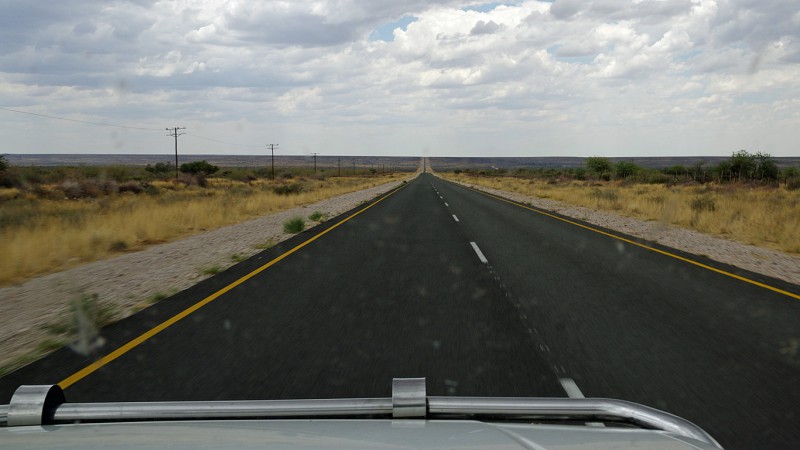 Saturday we spend a few hours driving the almost 100 km to Maltahöhe…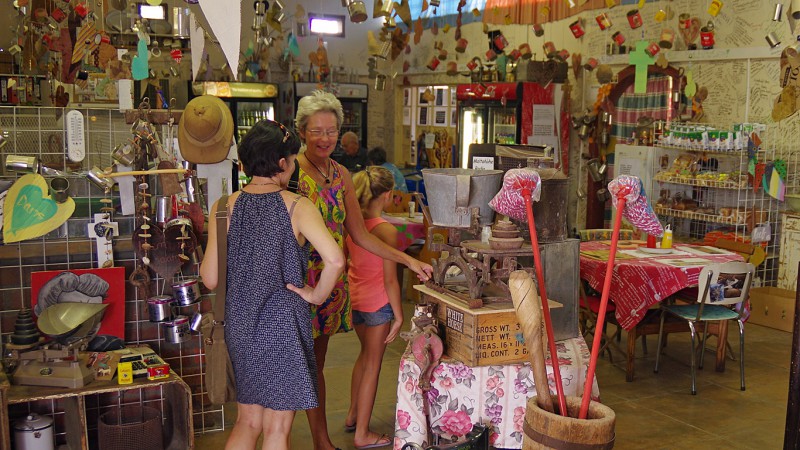 …a very small town with a certain kind of charm.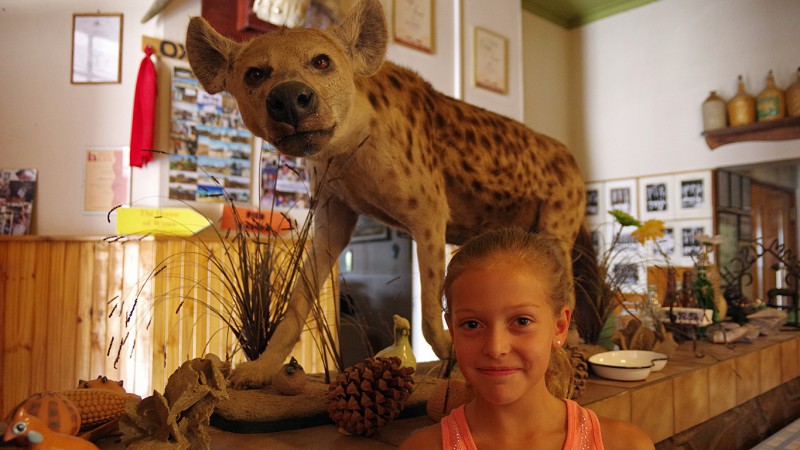 Dad, if I can't have a dog – what about a Hyena?
Back to the lodge we could again admire this Roan antelope.
It was a nice relaxing weekend at the Africa Safari Lodge.