It was very hot so we drove three hours south from Windhoek…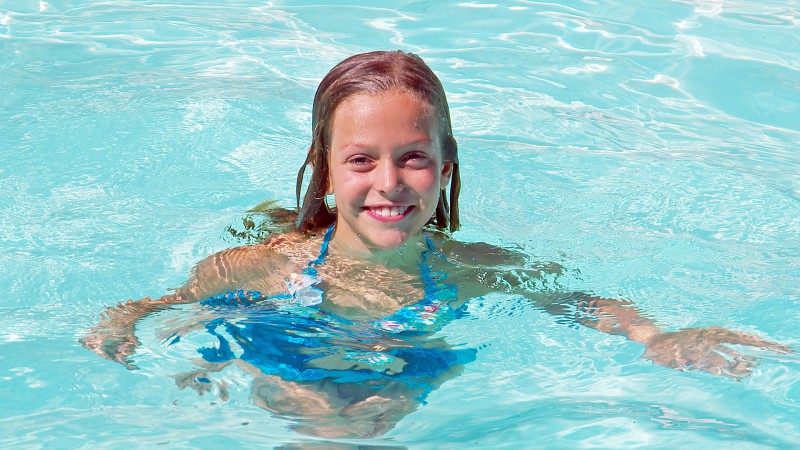 …to cool down in this pool. OK, maybe Kalahari is not the best place to cool down…
…but Bagatelle Kalahari Game Ranch has got a lot to offer.
We had been here before so we were not too surprised when this Springbok ("Skunky") stole Saga's bread.
Summertime and dinner is served outside. It's a fantastic dinner…
…and even if the full moon made Star-gazing difficult…
…we were very happy being here again!
Next day we were up early. Me and  Hanna went horse-riding (more on that in a coming post)…
…and after that most of the day was spent by the pool…
…where Hanna practised…
…abd had a lot of fun!
Another fabulous dinner…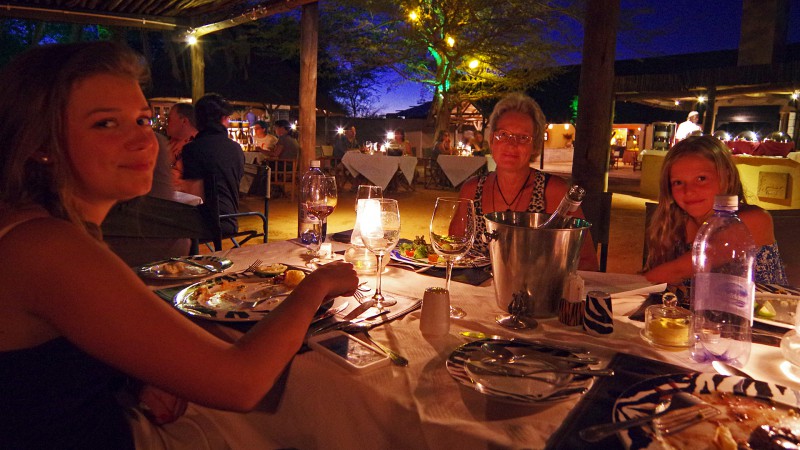 …and some time to talk to Saga – "the lost daughter" – who is in Namibia for only a few more days.
Today there was only time for breakfast and for Hanna…
…to say goodbye to her friend.
Farewell Bagatelle. It was great re-visiting!