Having stayed the night at Old Bridge you must of course take a walk on it…
…and also get a look at Backpackers from the River side…
…where we stayed in comfortable fixed tents with en-suite bathrooms.
We spent a few hours in Maun. You have to book and pay camping-sites in advance and have proof of it to buy entrance tickets to Moremi Park. All that was done in Maun as well as some catering. From Maun it is 84 km and two hours drive to…
…South Gate (Maqwee) where we showed our receipts for camping and entrance…
…read the "park rules" and continued to…
…the camping site. Lots of place and two large buildings with toilets and warm water showers as well as areas to do the dishing. Just perfect!
We took a short evening drive and were rewarded with elephants.
They are amazing animals and they are…
…very, very large. 
You are always a bit nervous with elephants close. This one was very relaxed but the next one we saw suddenly trumpeted and rushed towards us. A Pajero can accelerate quite well when needed!
It is more relaxing to admire these Impalas.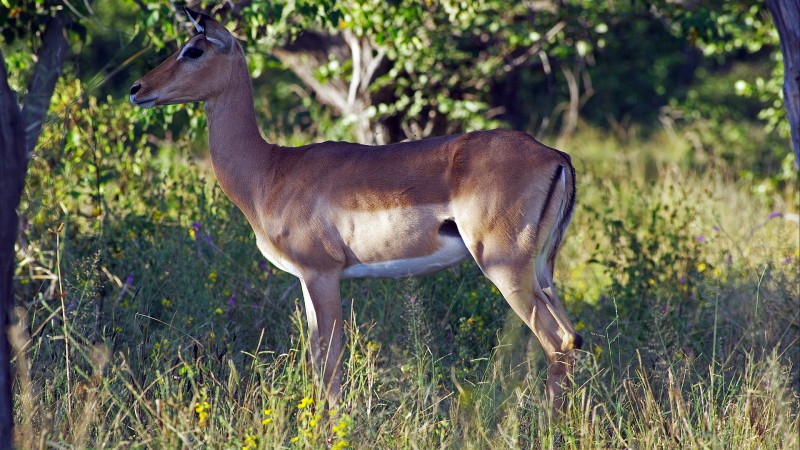 They are so gracious.
We heard rumours of frequent lion visits at South Gate camping but there were no signs of lion as we went to bed…