What you see above are the three camping spots at Rooiklip Guestfarm. To get there you drive through the beautiful Gamsberg Pass and only 30 km behind it you find the road to Rooiklip.
The camping spots are quite extraordinary, located under a rock spur. We put up our tents in good time to…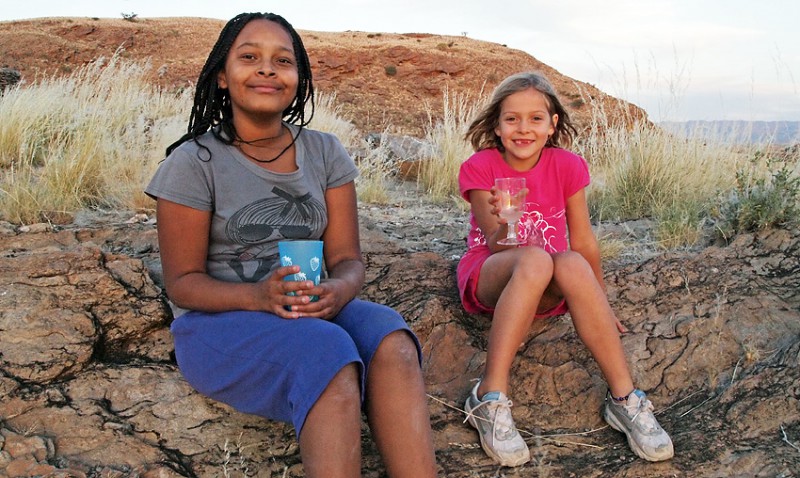 …enjoy a sundowner and a fantastic view. Above Imani and Hanna…
…and here is our neighbor Des…
…her husband Johan…
…and again Imani and Hanna with Anders and Marie.
I simply can't get enough of African sunsets.
Can you?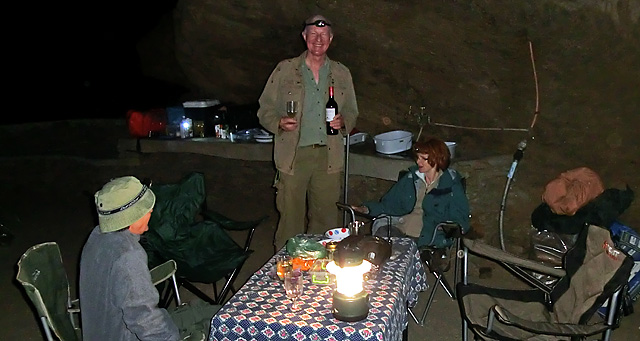 Camping can be quite comfortable…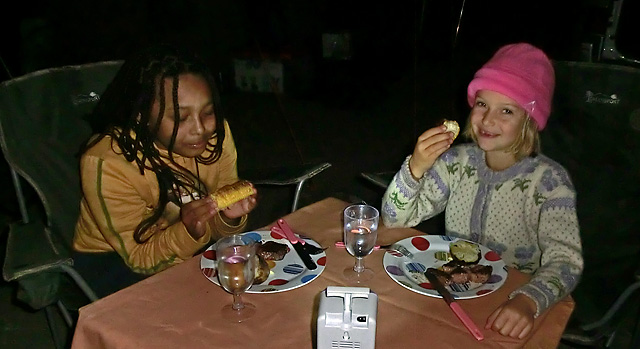 …and even children enjoys a late dinner with good food cooked over fire.
However, I was the only one who enjoyed sunrise enough to go up and I was well rewarded.
But it was not long until the children were up.
Rooiklip is an exciting place for kids. Rocks to climb…
..and explore…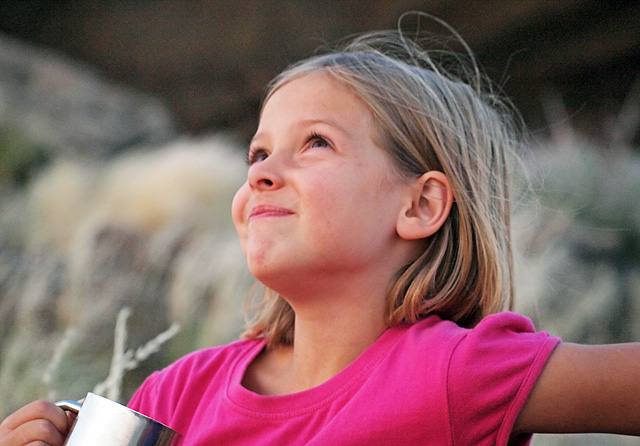 ..and treasures to be found.
A few days in this environment can be true stress relief.
When camping dinner preparations can take all the time it needs…
…with kids occupied…
…until it is again time for a sundowner…
…a braai dinner…
…and some stargazing.
Everything has an end though. Time to pack up…
…and say thanks for a really nice weekend!