It is close to a month since I last visited Walvis Bay Tower. Walvis Bay is a "desert airport" located just 15 km east of the coastal town Walvis Bay.
I was here to discuss the introduction of surveillance air traffic control for Walvis Bay TMA.
During two days I met and had good discussions with…
…Pierre…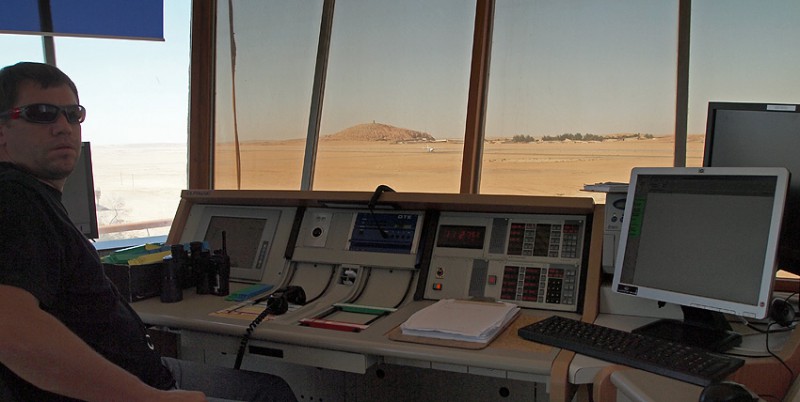 …and Mischa. Two days in the tower also gave me a possibility to take photos. Here are some jet wings at Walvis Bay…
First a Boeing B737-500 (528). V5-TNP made its first flight in 1991, has a past in Air France and is now with Air Namibia.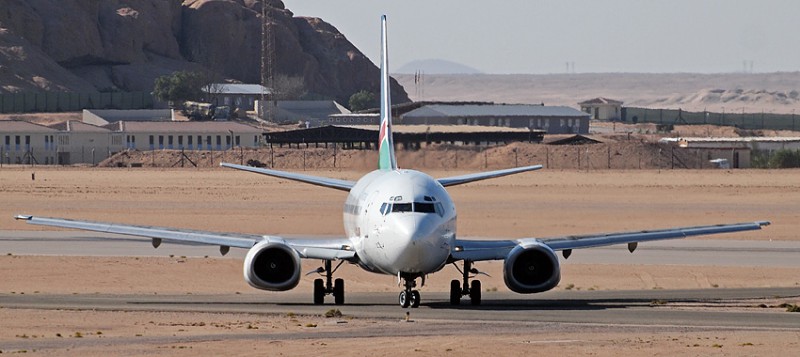 V5-TNP again.
Above is another Air Namibia machine, an Airbus A319. V5-ANK was delivered to Air Namibia late 2011.
V5-ANK approaching the apron. In the background is WBV, the airports VOR/DME.
Close up V5-ANK…
…on the apron…
…ready to go again…

…and a last close-up.
Walvis Bay is a dry and dusty desert airport…
Here is South African Airways Canadair CL-600-2B19 Regional Jet CRJ-200ER. This is ZS-NMG that was delivered in 2008.
Above is ZS-NBF, a Canadair CL-600-2C10 Regional Jet CRJ-701 that was delivered early 2011.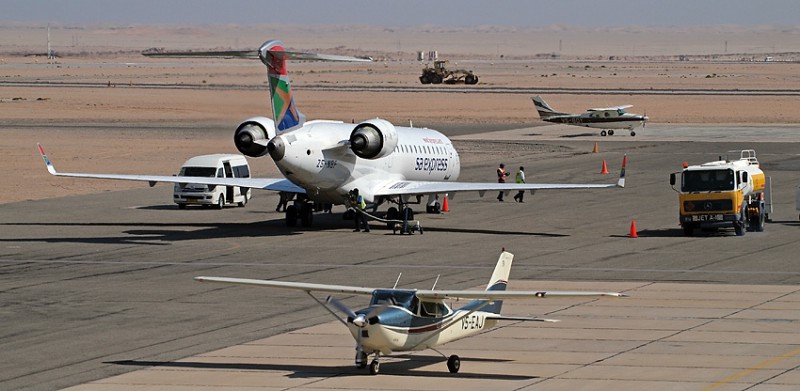 Activity on the apron. Taxiing towards us is V5-EAJ, a Cessna 182M Skylane. But for more props you will have to wait for the next post…