It took us some time to realize that in Namibia you should try camping. One thing I quickly realized was that we needed a lot of things…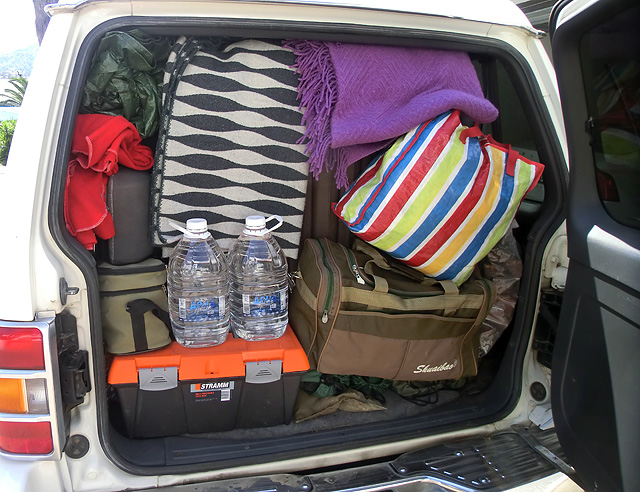 … and since this was only going to be camping for one night we packed without the roof rack…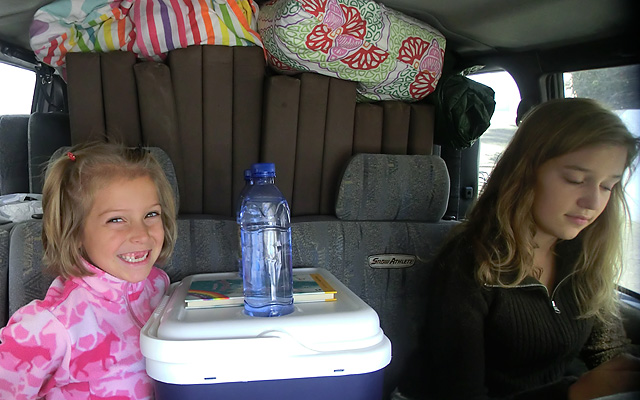 … and it worked out. Barely…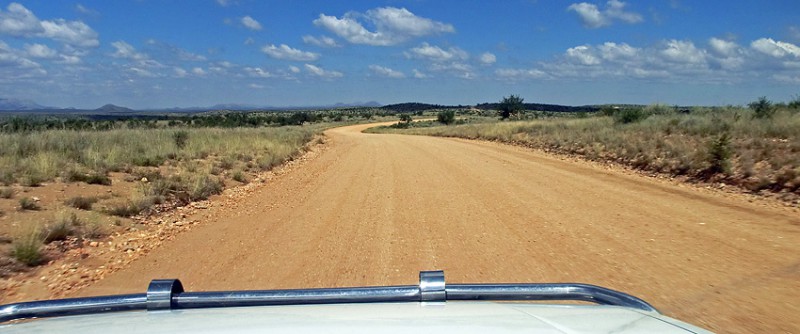 We had chosen Melrose Farm, only 50 km southwest of Windhoek so it was just to follow C26, that very nice gravel road…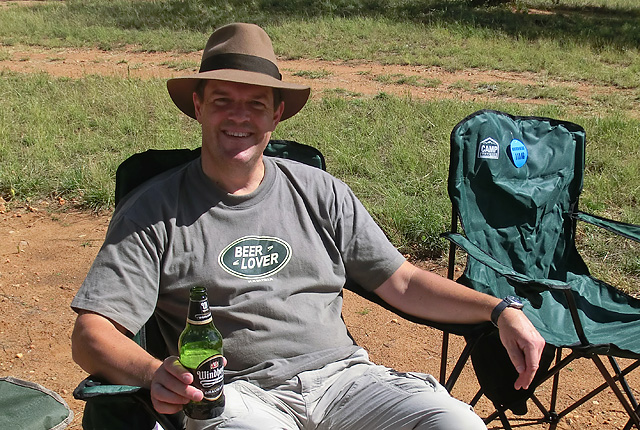 …until we were there and I could get my long sought-after cold beer.

We had rented a tent at Adventure Camping in Windhoek and even if this was our first time we quickly had everything in place.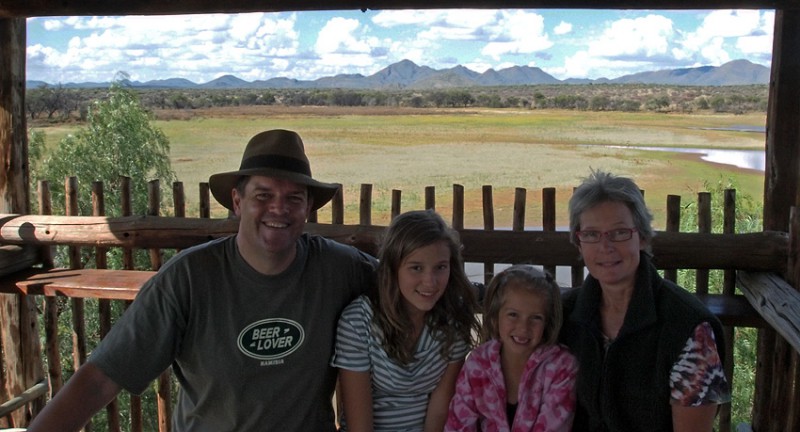 Melrose is a very nice place to camp, well equipped (cold and warm water, flushing toilet…), with beautiful surroundings…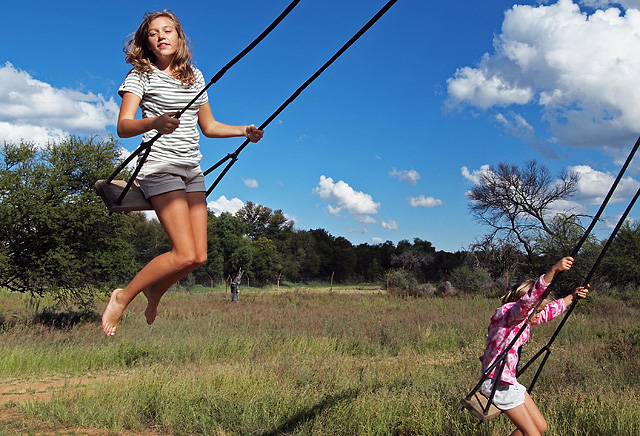 … and a swing for the girls.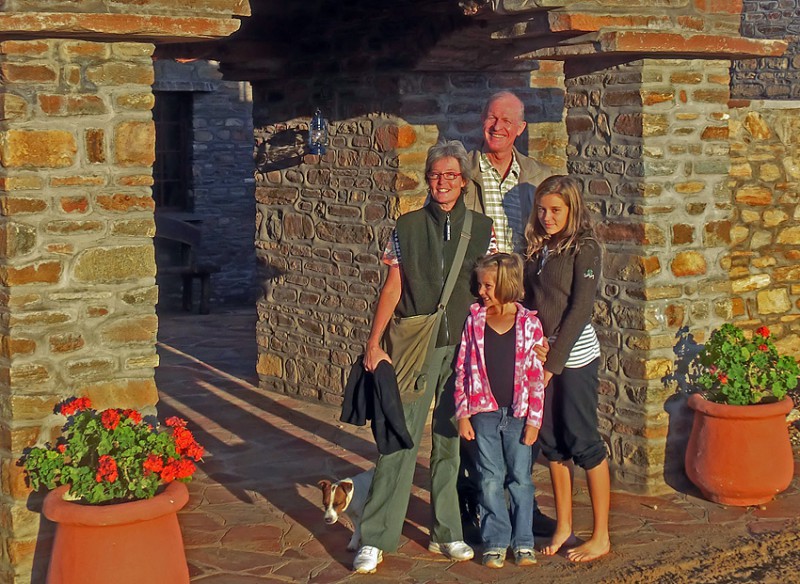 Not far from the camping is "The Mission" and we went there to have a look…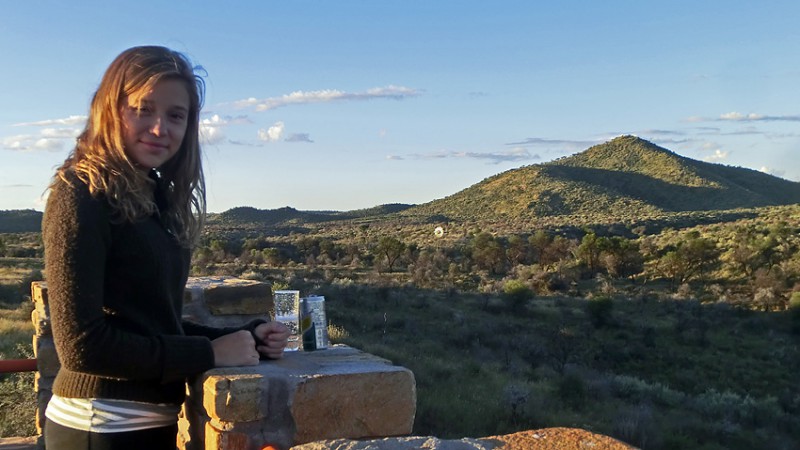 … and a sundowner.

Very nice!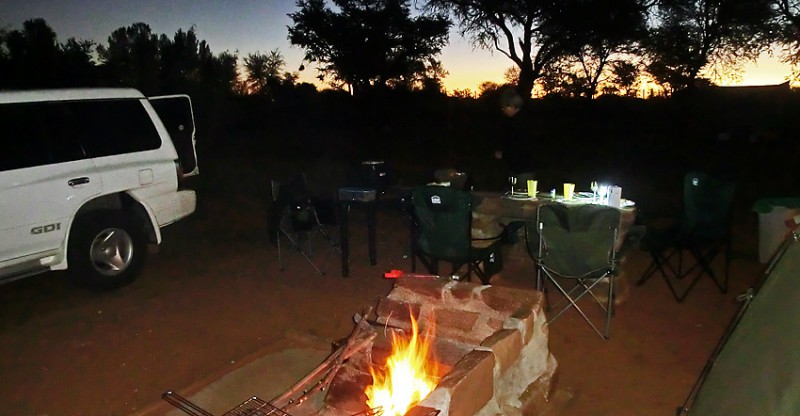 Oryx and chicken on the braai and a nice evening to end our day.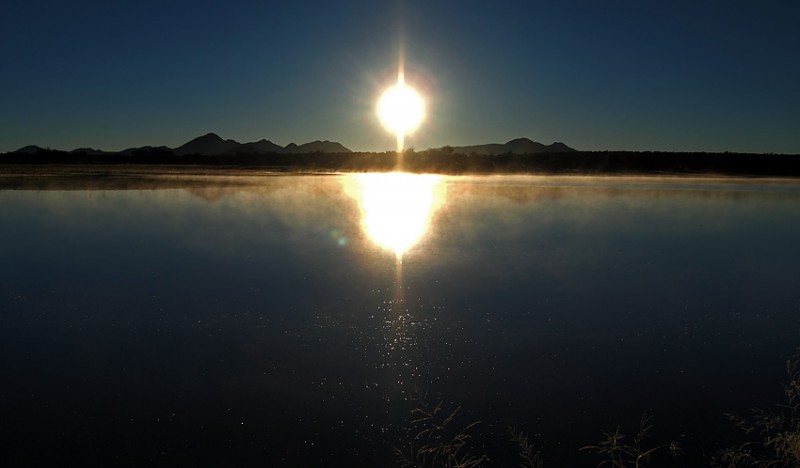 The night was cold and so was the morning but to see the sunrise you have to be brave…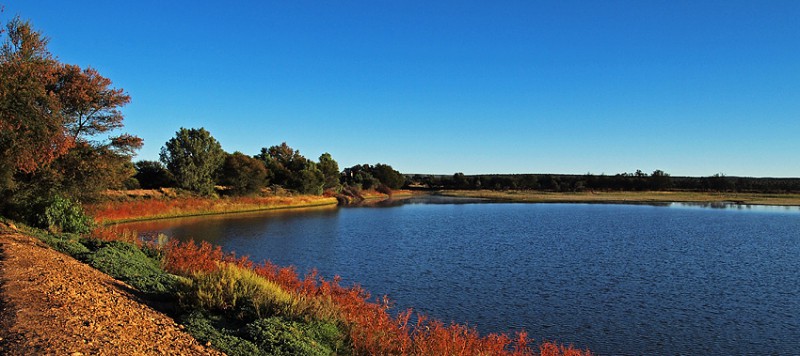 … and if you are, you get rewarded by beautiful color's. End of April is autumn in Namibia.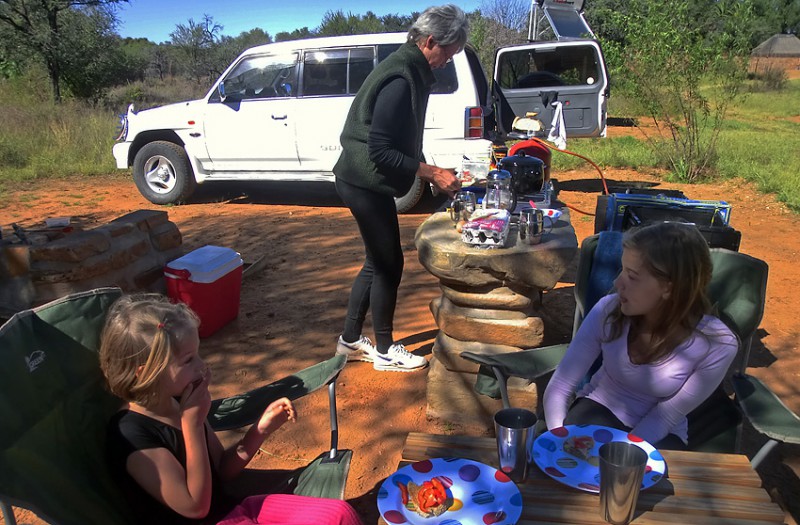 Even if a day starts cold in Namibia it always gets nice after a while so we enjoyed a long sunny breakfast before returning to Windhoek. And, yes there will be more camping…