Up early one Tuesday. Driving west of Windhoek with a temperature of 5 below zero!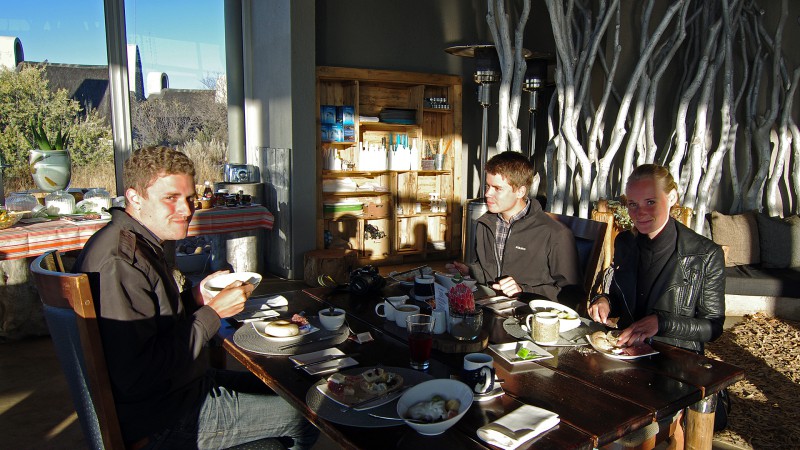 Rewarded on arrival with a great breakfast. N/a'an ku sê!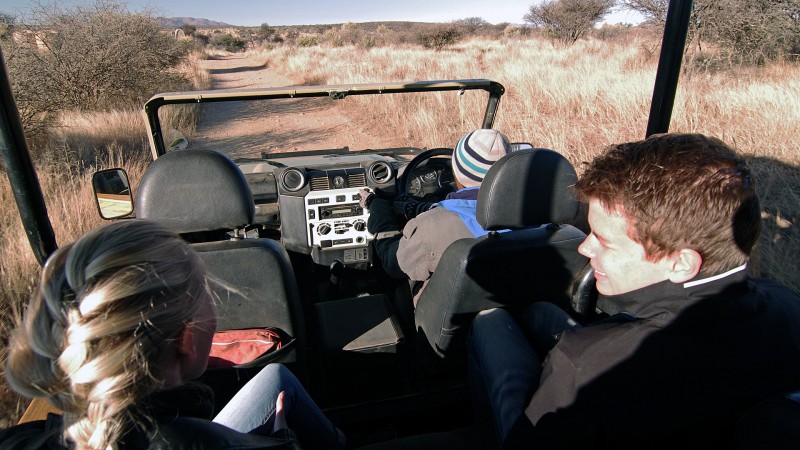 Driving in the cold…
…and  putting the young ones on a backie.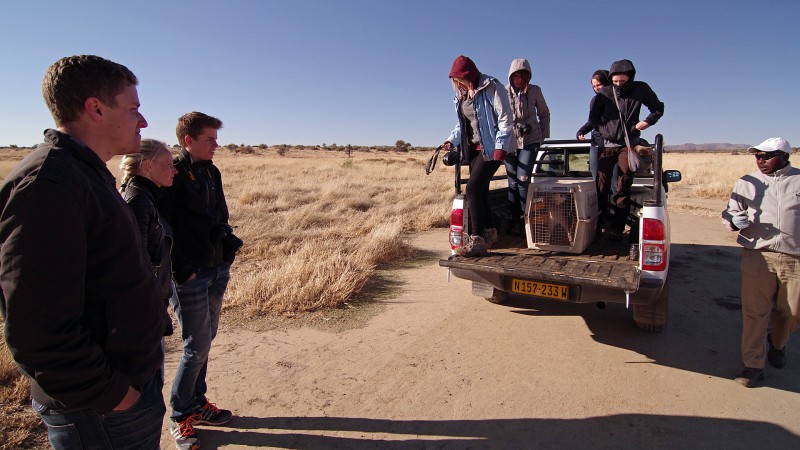 Arriving – and who is in the  cage?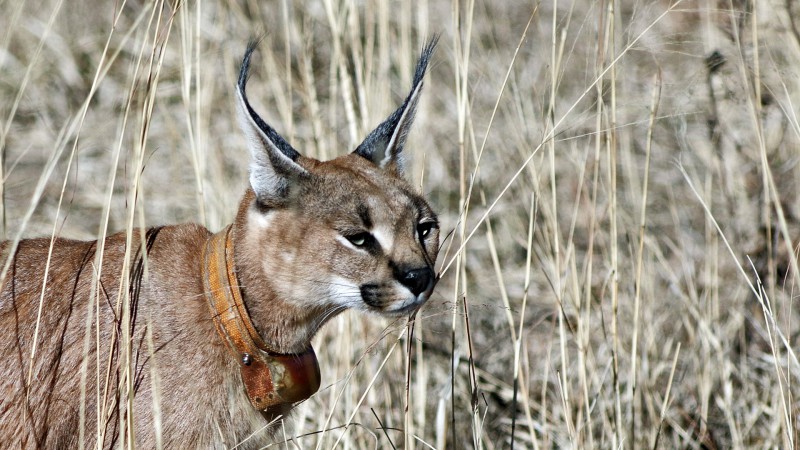 This young pretty female – a Caracal!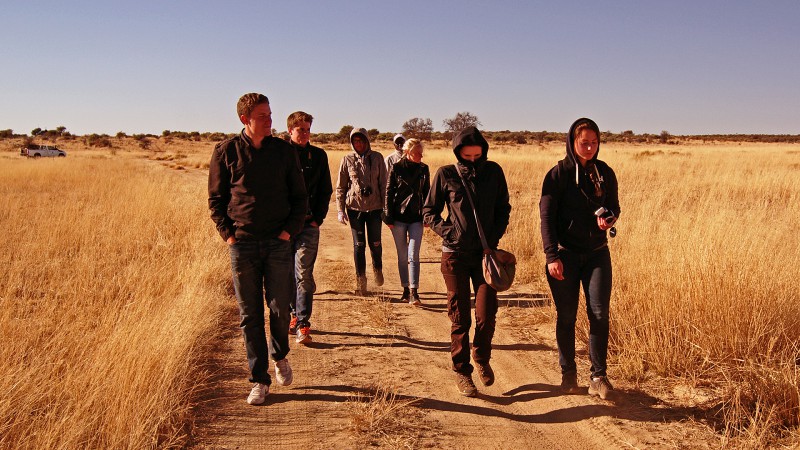 We were out  at N/a'an ku sê to take a cool walk with a Caracal.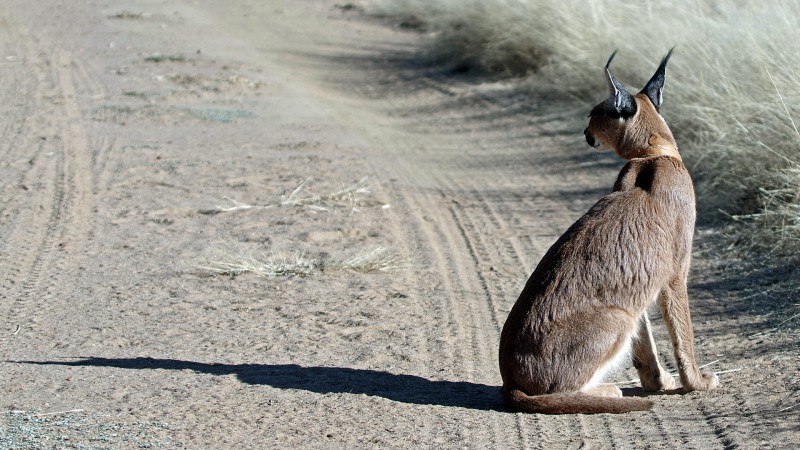 She loved it, was very aware of her possibilities…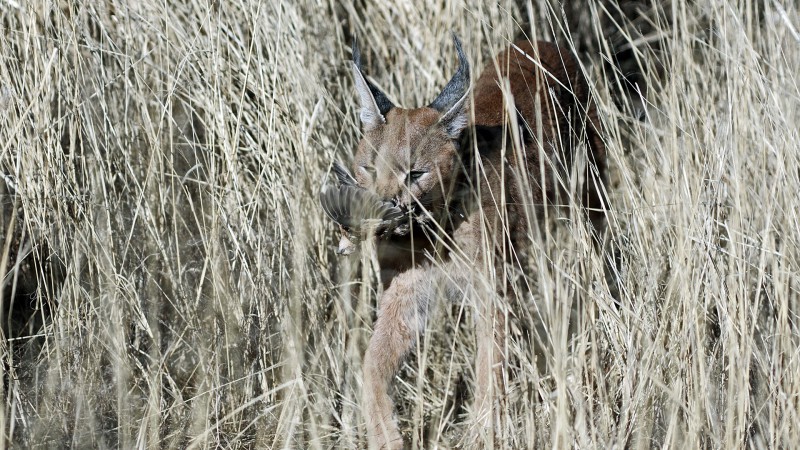 …and soon caught a bird in flight. She  came back to show us and then it disappeared – not a feather was left.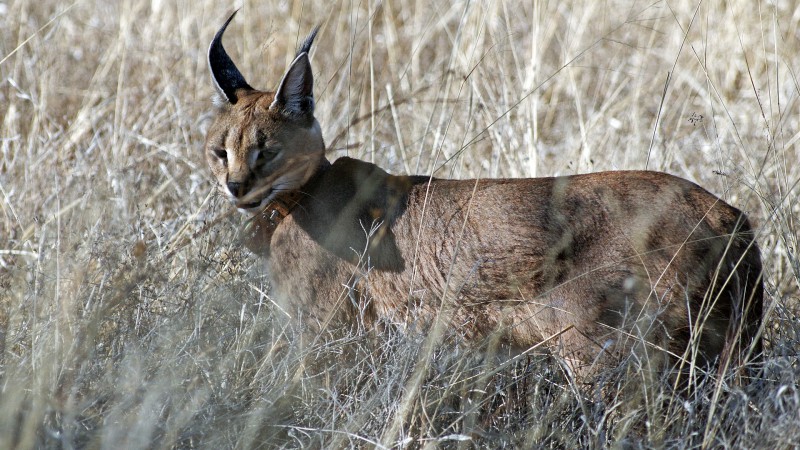 And there was more. A jump over a hassock and…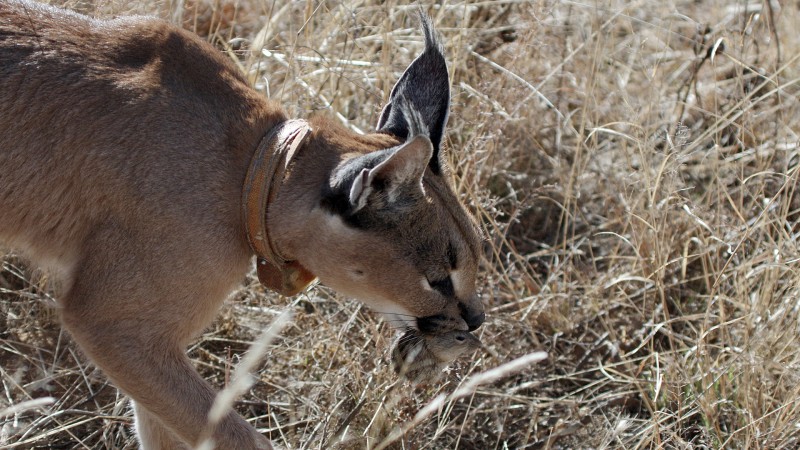 …she came back with a mouse that was soon totally gone.
Maybe we think it is cruel but it is also fantastic to be able to be out in a nature with a small carnivore…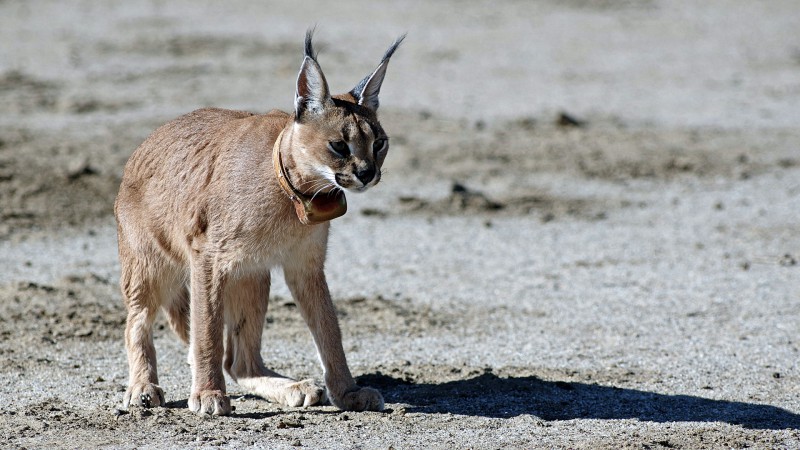 …like  the Caracal. A beautiful and very capable hunter.