During our weekend in Damaraland we stayed on a lodge belonging to the Gondwana Collection – the Damara Mopane Lodge.
The lodge, located 20 km east of Khorixas, is named after the Damara people and the Mopane tree.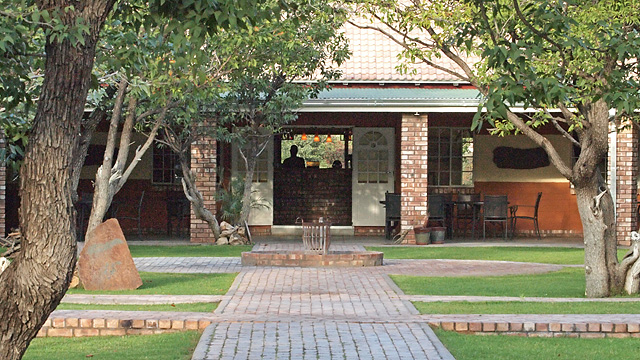 There is a nice central building with a reception, a well-stocked shop, a bar and a restaurant.
There is a nice big pool…
…with an "island" to visit.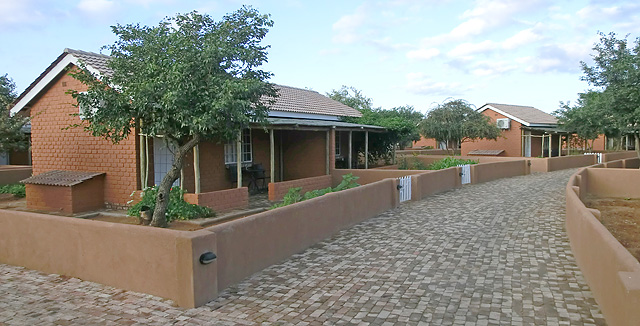 You live in cottages in what is like a small village.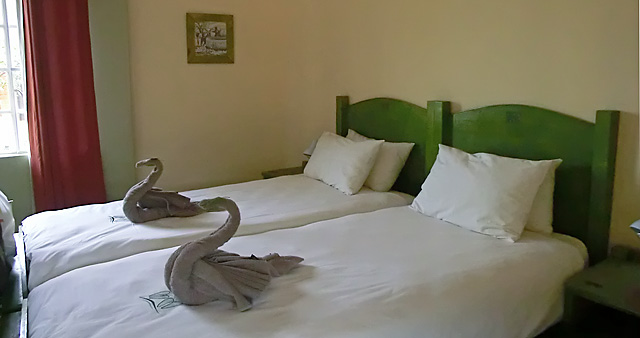 Basic standard rooms but with everything you need.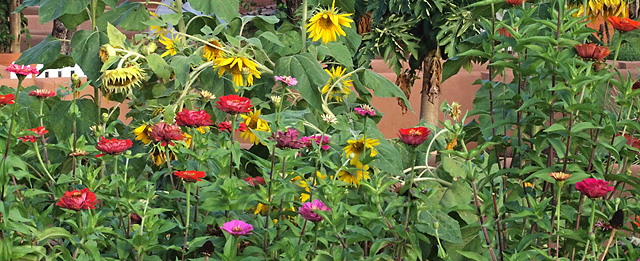 Each cottage has it's own garden with flowers, fruits and vegetables…
…like the Oryx cucumber that our very talented chef Sakkie showed us. It's delicious in a salad!
Every garden has a scarecrow…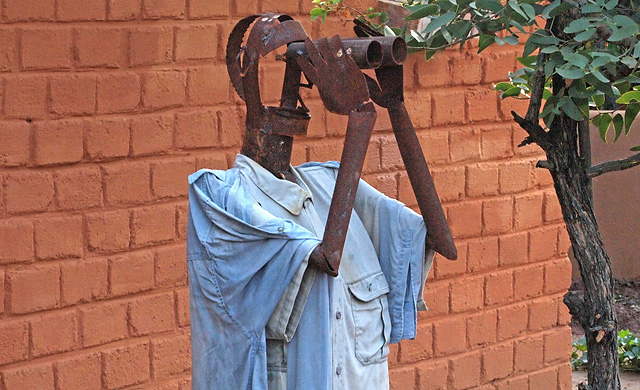 …each and every unique!
But no scarecrow scares the mopane worm.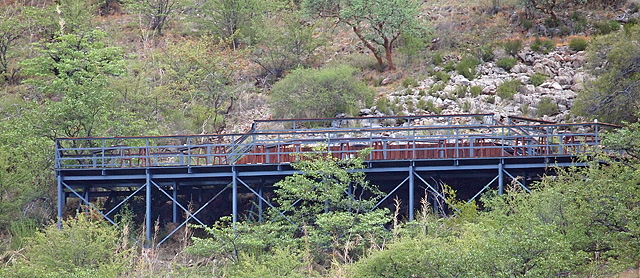 The lodge is at the foot of a mountain and on that mountain you find this platform.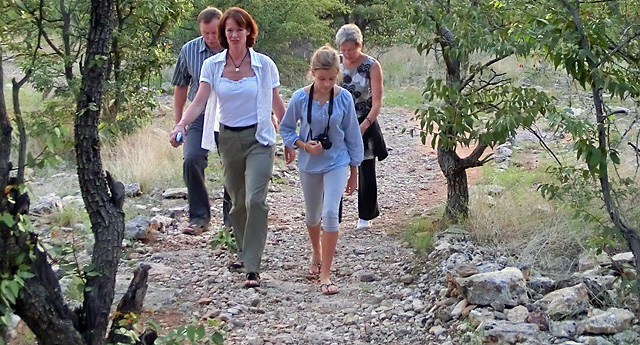 So let us climb up!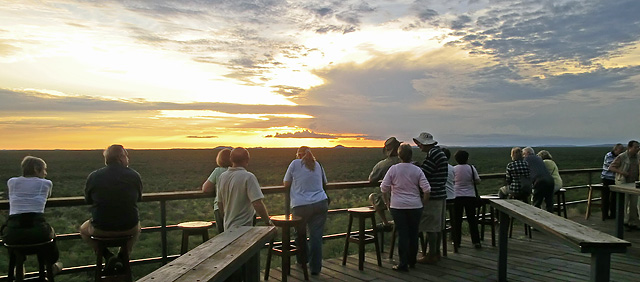 The reward of the climb. It's a sundowner platform.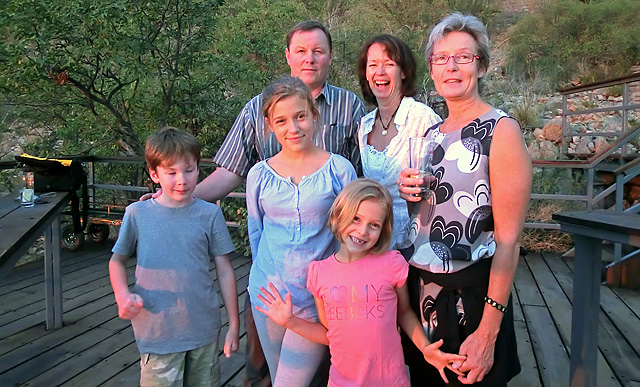 Seems like fun…
…and very beautiful.
So here is another African sunset for you…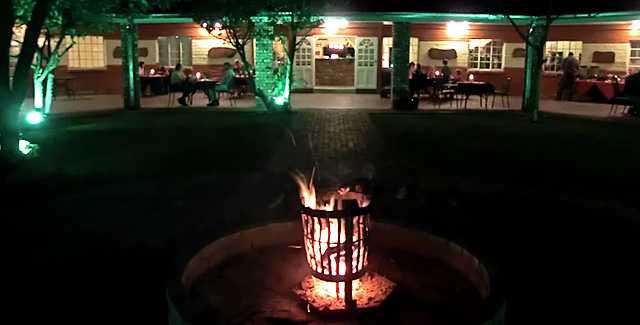 It's nice to return from the mountain and find that the restaurang is well prepared for your return and during the evening Ephraim served us very well!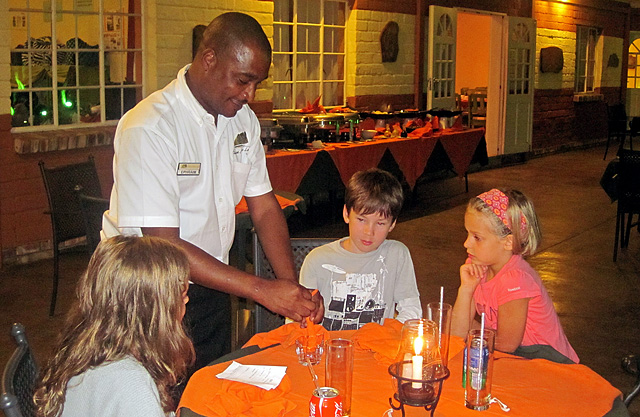 If you are heading for this part of Namibia, the Damara Mopane Lodge is not a bad choice!