We left Omaruru and turned off west on the dirt road leading through the Erongo Mountains.
These boys were out to get fire-wood for their grand-mother.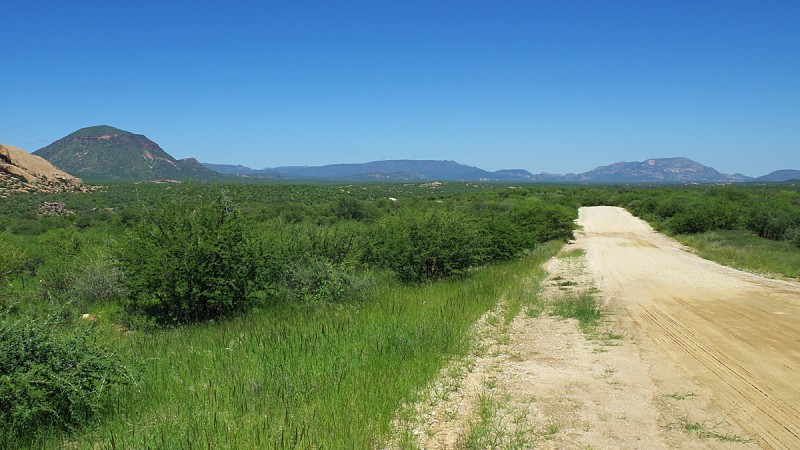 It is a very nice road and after the rain, nature is beautifully green.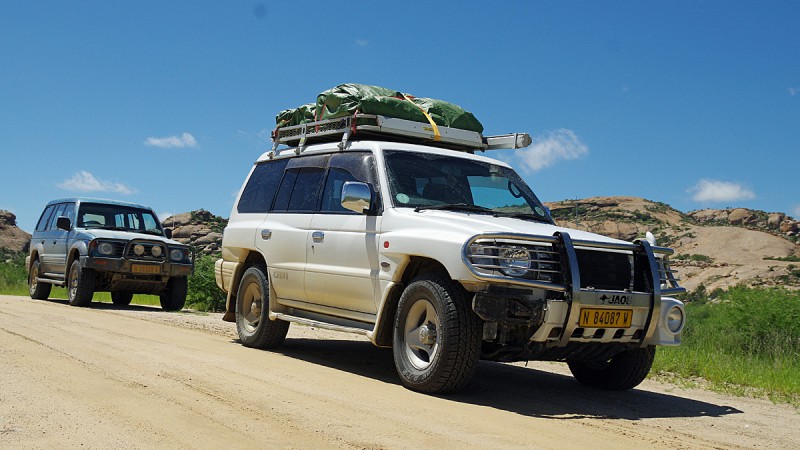 Two Pajeros on the road…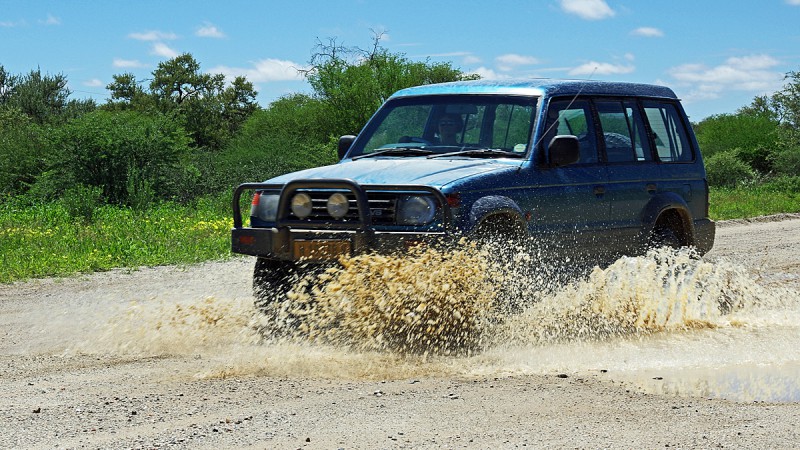 …and through water…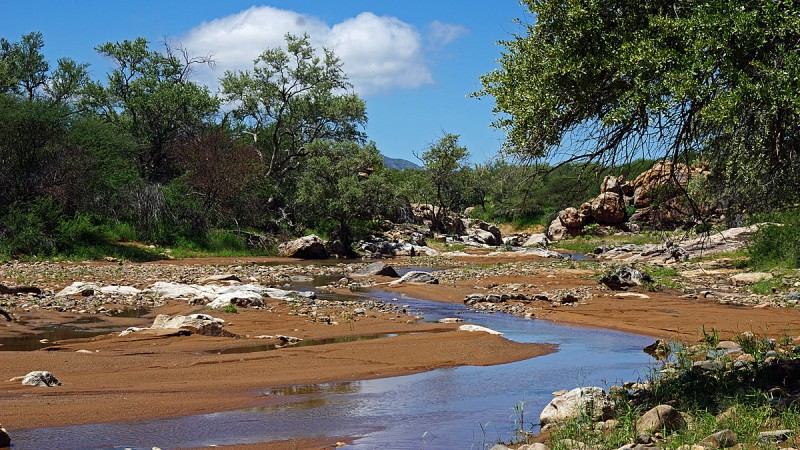 …and water we are not used to! So let's stay…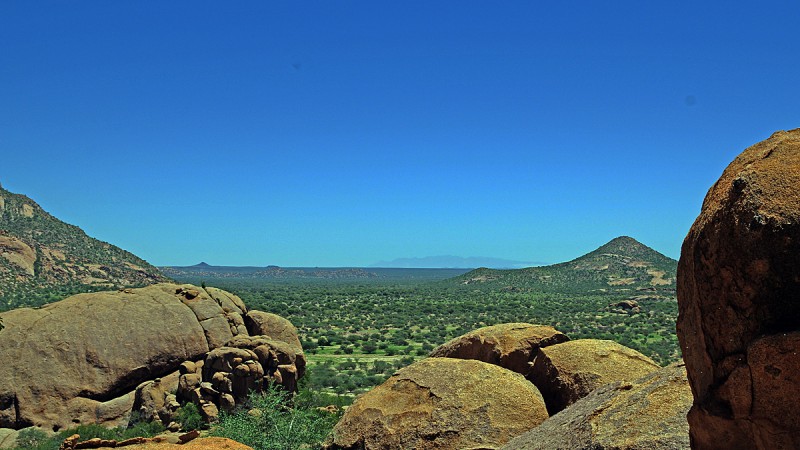 We visitied Ai Aiba lodge (see Brandberg at the horizon?) for lunch and for a walk…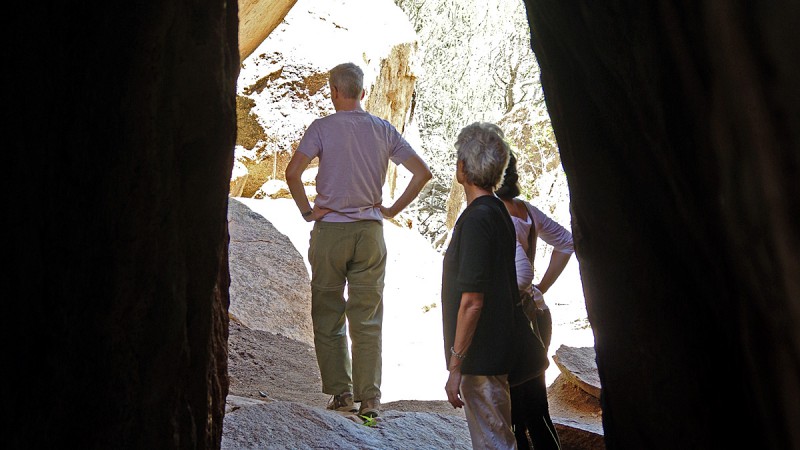 …to see some of the…
…rock paintings. Above rain clouds…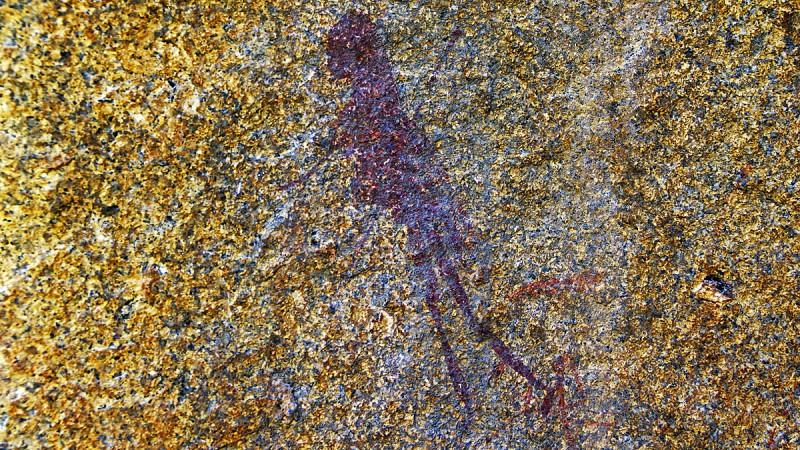 …here a hunter perhaps?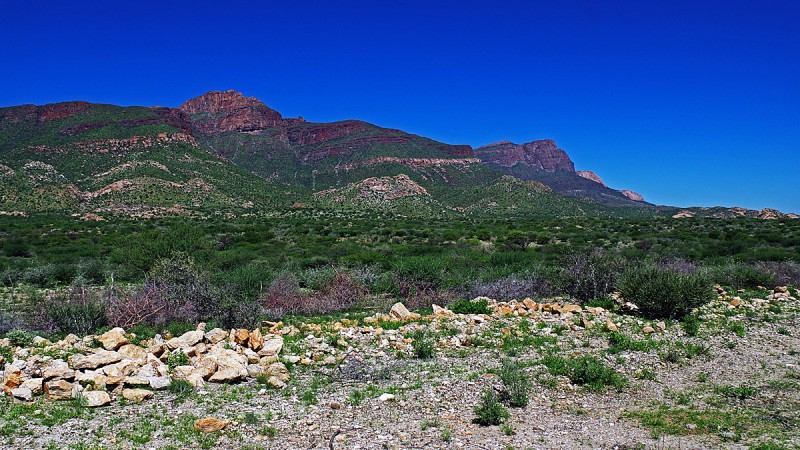 We continued driving east, admiring the amazing colours of the mountains next to the road…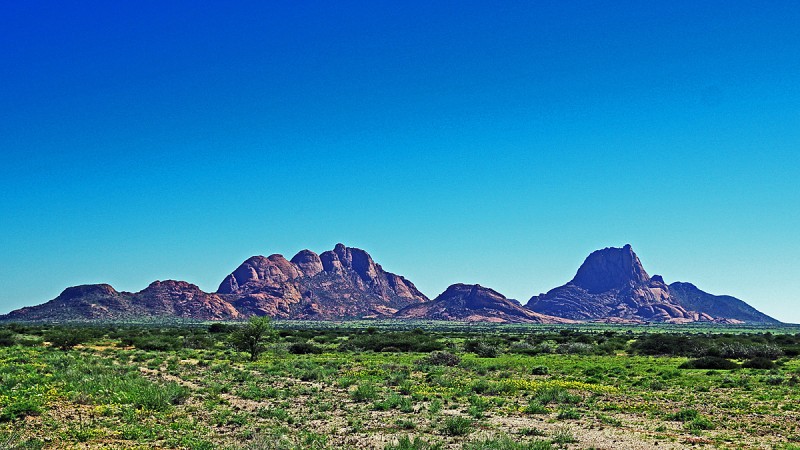 …until we reached our destination – The Spitzkoppe!