It was the last day of February, Friday afternoon – let's go!
A few hours drive brought us to Omaruru, and an old acquaintance – Evening Shade!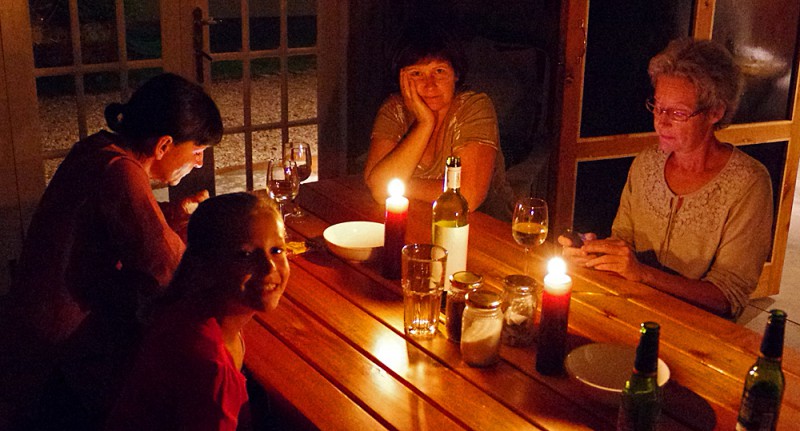 A drink after the drive, sitting in one of the nice rooms at Evening Shade…
…and then we were lucky. Dinner was served! Here are Marie and Tim…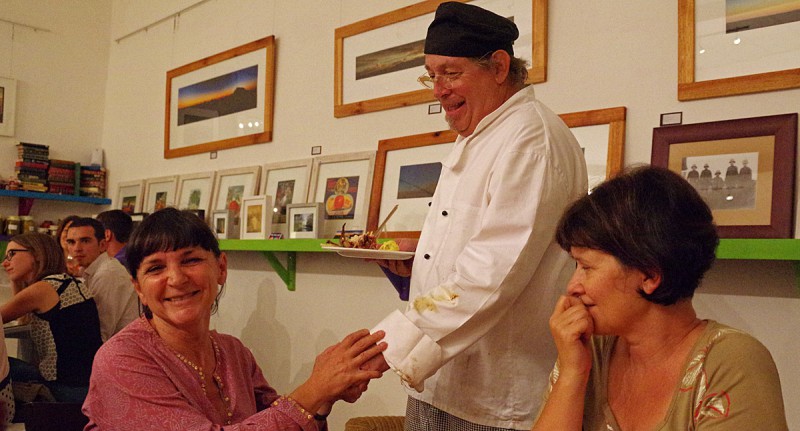 …Maria, Jude and Multi-talented Chris Johnston who made delicious food for us. We totally enjoyed the evening.
Morning walk in  pleasant Omaruru…
…where the staff of Omaruru Slagtery are up early even on a Saturday morning.
I was glad to find that "the Lindholm house" recently got protection from the rain and sun.
A sudden "Hallo Anders!" and Alex, a DCA colleague turned up with his family!
A quick visit to buy a cold six-pack for use later that day.
It is an old-fashioned town, but also a town that changes as time changes.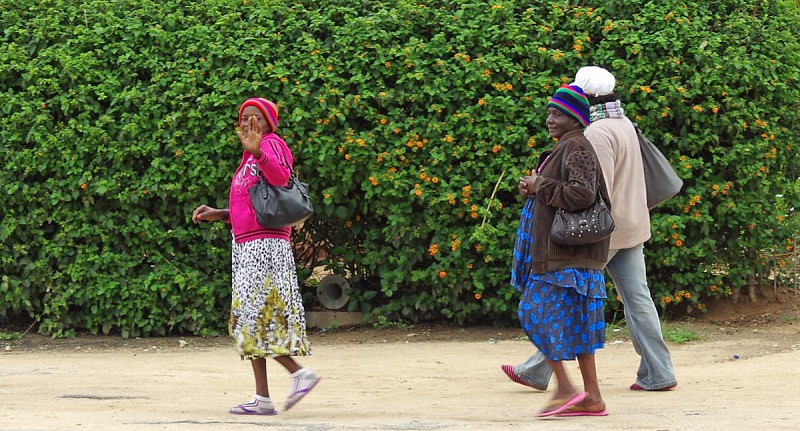 Early walkers waving to the photograper.
A fine breakfast ended our Omaruru visit. Time to hit the road…