I do not know much of birds but in my camera were a few photos of birds, so let us have a post on birds from Etosha. And let us start big!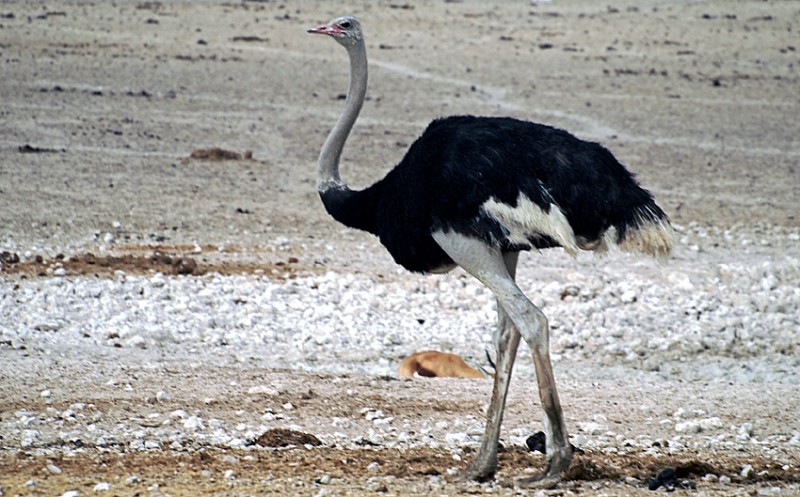 This is a bird even I know of. It is an Ostrich and it can be found all over Namibia, or at least I've seen it in different places. There are ostrich farms in Namibia and from the ostrich you get meat, skin, feathers and eggs that are used to make all kinds of products.

Wow, another bird I recognize! The Guinea Fowl is really a Namibian bird and you see it everywhere – alive of course, but also in the tourist shops, made of metal, tree and plastic and printed on fabric. And it is a nice bird with its spotted feathers and blue/red head.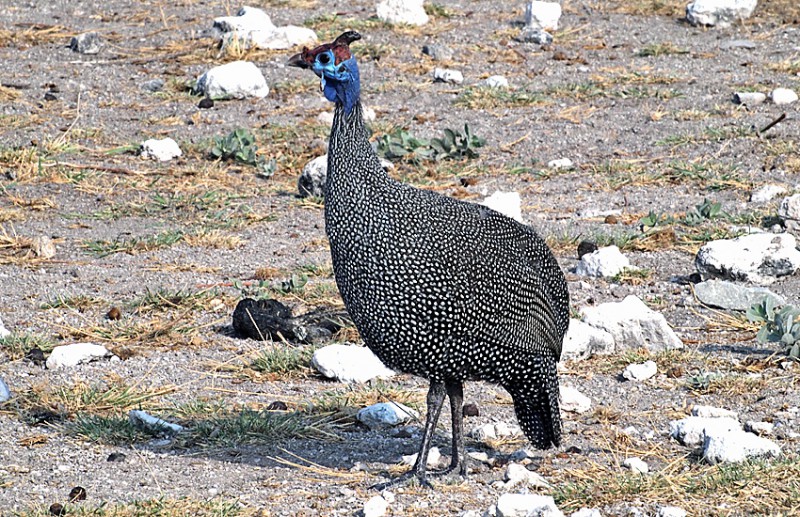 Below is a bird with similar shape but not as easy to find. And from this bird on I trust my readers to tell me what kind of birds I found in my camera…
In brackets I have added Eriks help from the comment below…
(Black-bellied Koorhan/svartbukig trapp)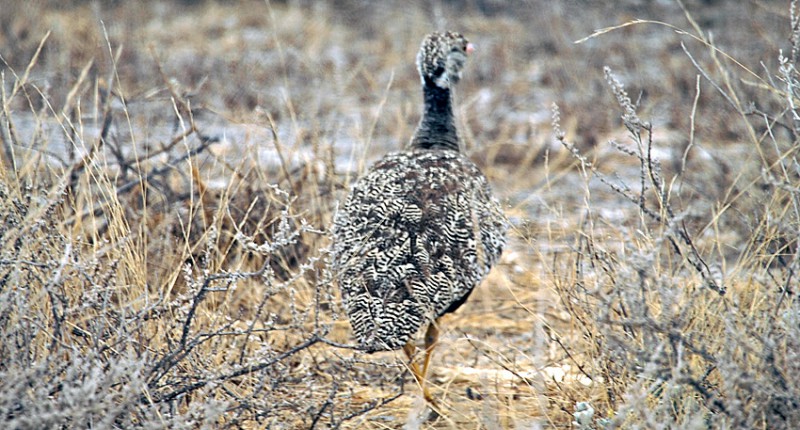 Beautiful blue birds on the savanna…
(Blue Crane/paradistrana)
Some of the waterholes in Etosha attract birds that make you think you are on the beach back home…
(African Ccoot/kamsothöna – also occurs in Europe in southern Spain)
Gulls of some kind?
(Grey-headed Gull/gråhuvad mås)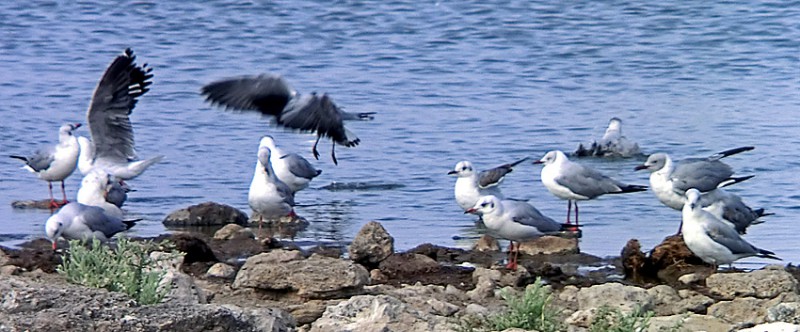 Duck or goose?
(Inbetween, Egyptian Goose/nilgås)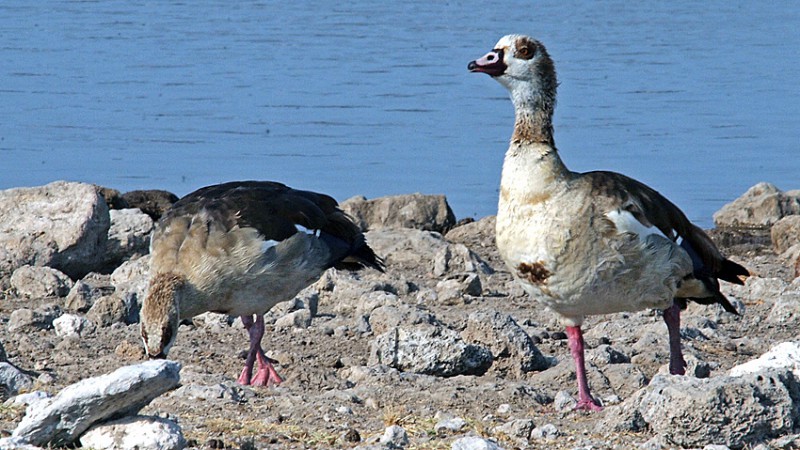 Nice profile…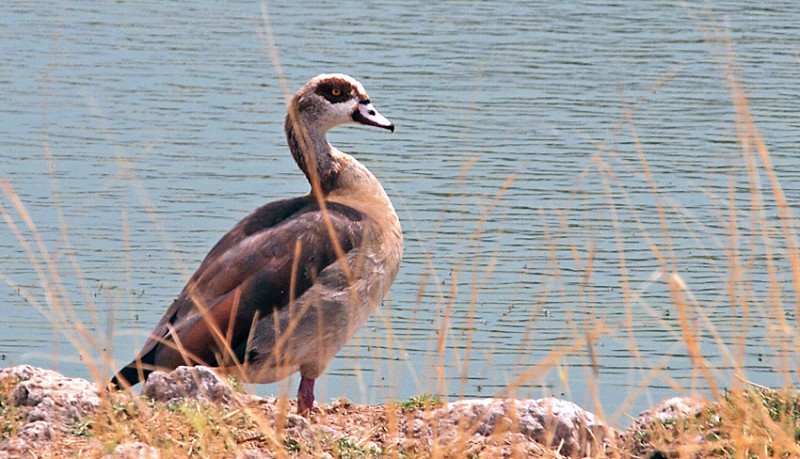 Other birds we found sitting in trees…
(Pale Chanting Goshawk/sydlig blek sånghök)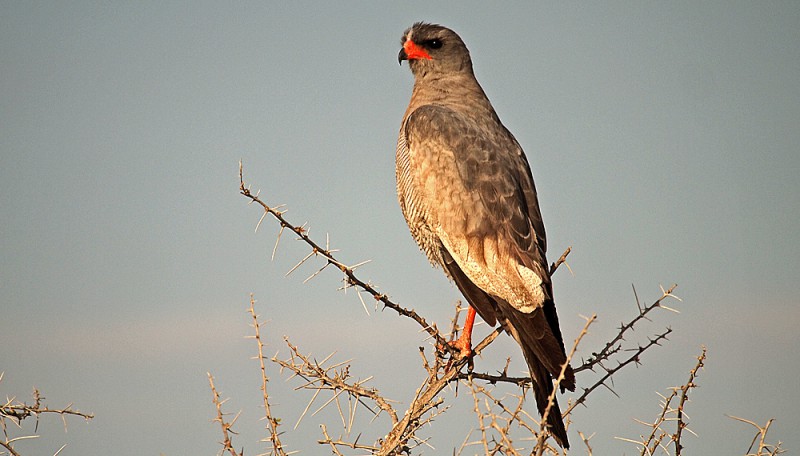 Big beak on the next one. I just found that it is probably some kind of "Hornbill".
(Southern Yellow-billed Hornbill/sydlig gulnäbbstoko)
And believe it or not. Some birds even fly!
I guess this is an "Old World vulture"…
(Vulture, Cape, Rüppel's or African White-backed)