Some 35 km north of Namutoni in Etosha is a special lodge – Onkoshi Camp. It was built in 2008 and from the beginning you were not allowed to drive there yourself. Today you may drive but a good 4WD is required. (During my visit there was work in progress so maybe we will see a Bentley there soon?)
After our Tsumeb-visit we managed to reach Onkoshi just in time for a sunset over the Etosha Pan…
..a sundowner…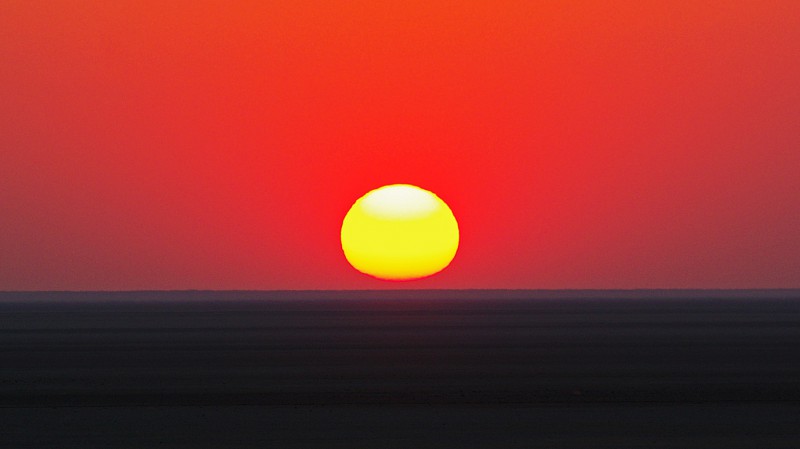 ..and a sun going down!
Soon stars replaced the sun…
…and it was dinner time. The Onkoshi has the ambition of being a "luxury lodge" but even if the kitchen does not manage to live up to its ambitions we had a nice evening.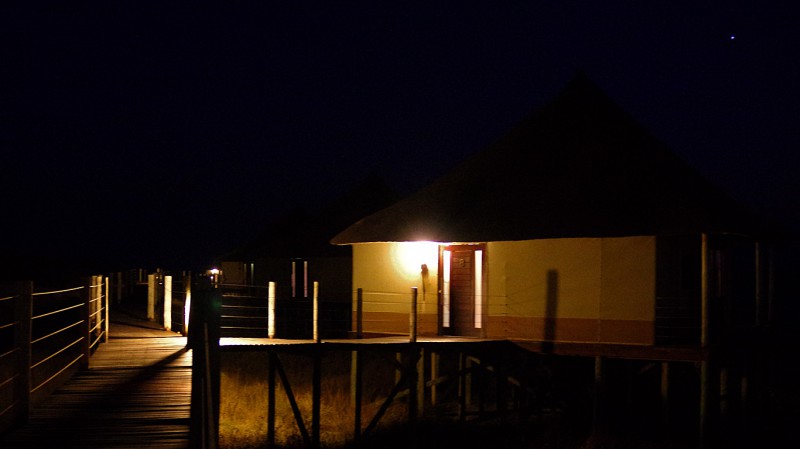 On each side of the restaurant are 8 chalets on stilts…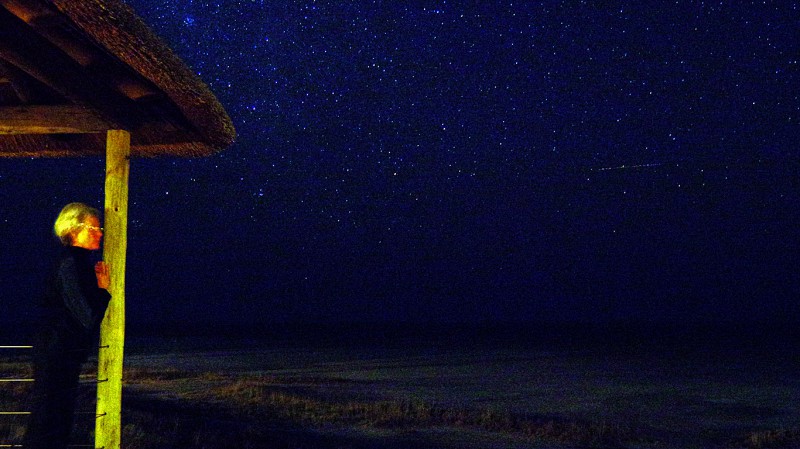 …and the view over the Pan with the African night sky was magnificent.
Goodnight clever little gymnast!
Not too bad waking up to this sight.
A visit in summer-time may be nice…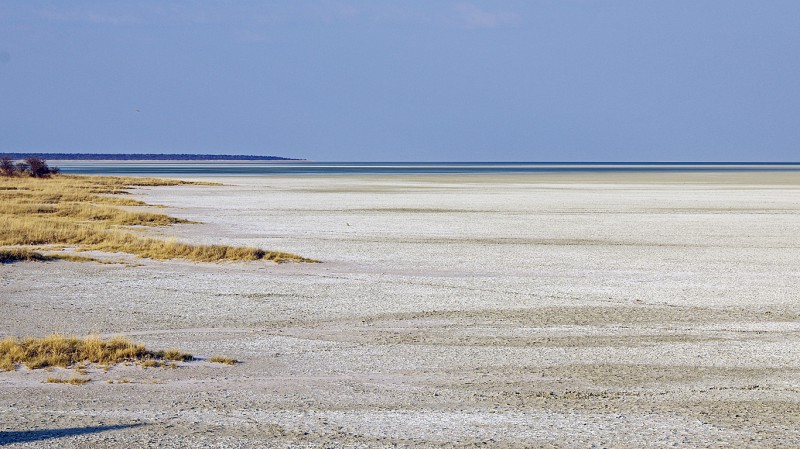 …and the view over the Pan is there all year round!