ATCC Malmö had been planning for the new ATC-system for years. It was called "System 2000" and we even got a new building for it.
But everything took longer, much longer, than expected. Soon after getting my rating validated at the ACC, I started with CBT and took lessons for the new system. We were prepared a long time before the system was…
But finally everything was ready! It was March 19th 2005.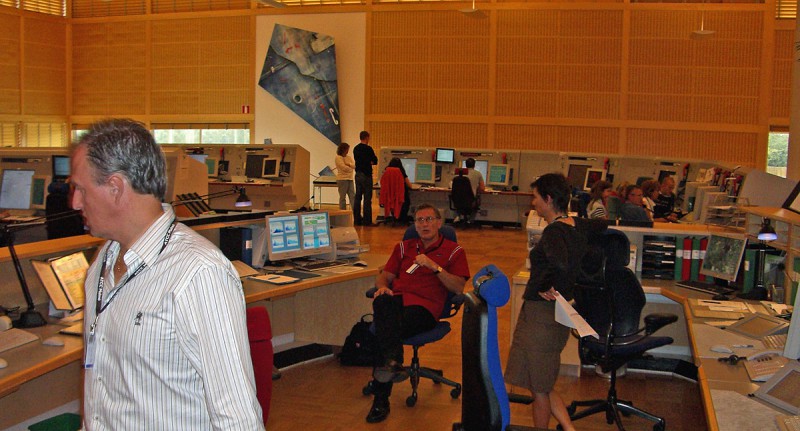 First day with Eurocat E2K. Supervisor looks relaxed…
I worked that first day and it felt great to finally be able to use the Eurocat for real. It was a great step ahead from the old ATCAS.
One big difference was that we were now going to work with two controllers for each sector. In ATCAS an extra controller was only used in peak hours, and the extra controller did not have a radar screen. In Eurocat both controllers has got identical equipment.
Already in ATCAS we had "STCA" (Short Term Conflict Alert) but now we also had "MTCD" (Medium Term Conflict Detection). Other tools gives the controller lots of information about each flight and it's predicted path.
ESMM sector 4
It took a while for everyone to get used to the new system but we soon found out new, more efficient ways of working. Short-cuts were given more and more often. At the same time we increased our capacity.
I love Eurocat!