It was mid-August and I was early at Eros airport to join a flight to Katima Mulillo airport in the far north-east of Namibia.
The airport at Katima Mulillo is the target for great investments by the Namibian Government. I will be back later with some information on those projects. This post is only about the flight in this nice machine, above shown before departure at Eros airport.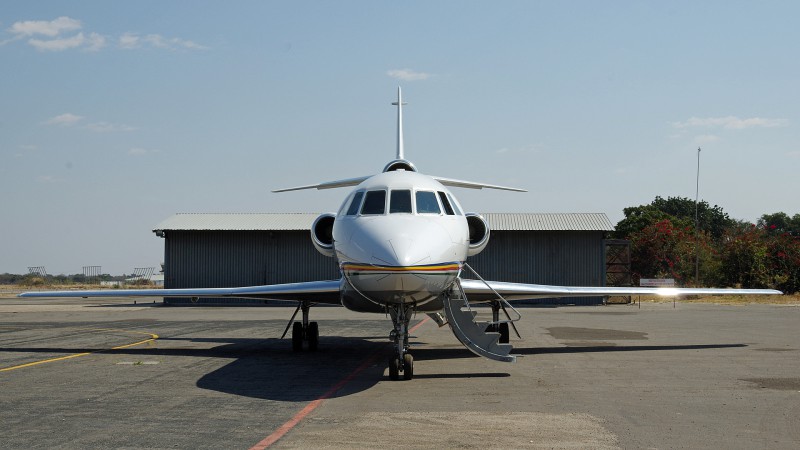 The Department of Government Air Transport Services (GATS) is providing services for the President and the Government of Namibia. In the fleet you find a Dassault Falcon 7x and the Falcon 900 you see in this post. There is also a Learjet 31A and a newly acquired Learjet 75 plus two AW139 helicopters. Pictures above and below from Katima Mulillo.
The Falcon 900 is a beautiful aircraft.
Let's have a look inside…
…in the cockpit…
…and in the cabin. Comfort and service of Presidential class! Much enjoyed!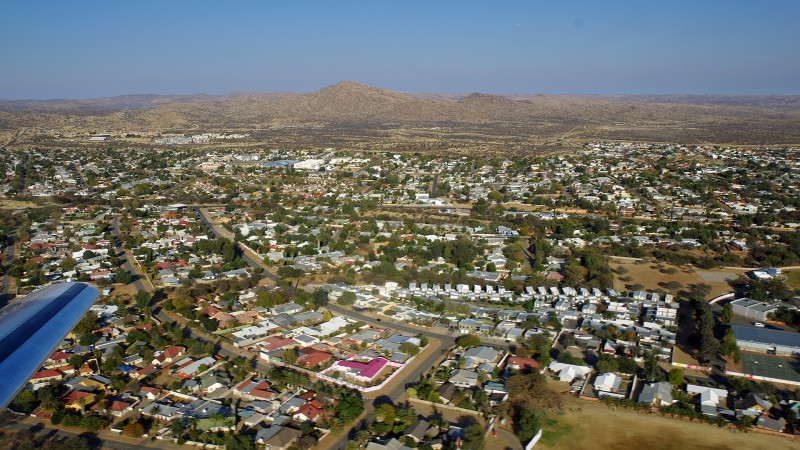 A few pictures from the air. Above looking west (Hochland Park?) soon after departure runway 01…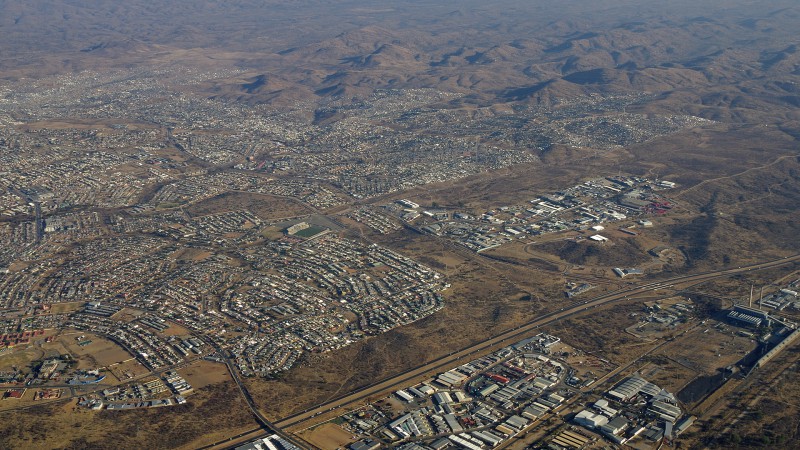 …and this is Katutura north-west of Windhoek.
Above is a village close to Katima Mulillo with small family houses/farms grouped together close to the mainroad B8.
It was a very nice flight in all luxury. And I will be back with some photos and information on our destination – Katima Mulillo airport.