Below is Katima Mulillo (FYKM) airport from the north. It is at an elevation of 3,144 feet (958 m) above mean sea level.
The airport is also known as Mpacha Airport (old designator FYMP) and is located 18 km southwest of the city Katima Mulillo, the capital of the Zambezi region in the far northeast of Namibia.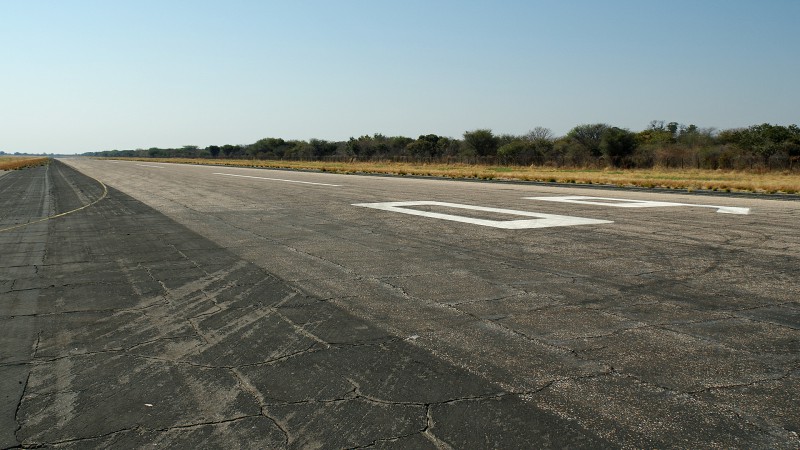 The runway is designated 09/27 with an asphalt surface measuring 2,292 by 30 metres.
The runway is in need of an overhaul and the people in the picture above are all involved with the project that will widen the runway as well as give it a new surface.
There is a taxiway from one end of the runway to the other and also two intersections. Most of the taxiway is now without its asphalt, awaiting a complete overhaul. If you click on the top picture you may see that there is only a small section of the taxiway available – from the apron, via an intersection immediately left of the apron and on to the runway.
There used to be an NDB here but today there are no nav-aids and no runway lights.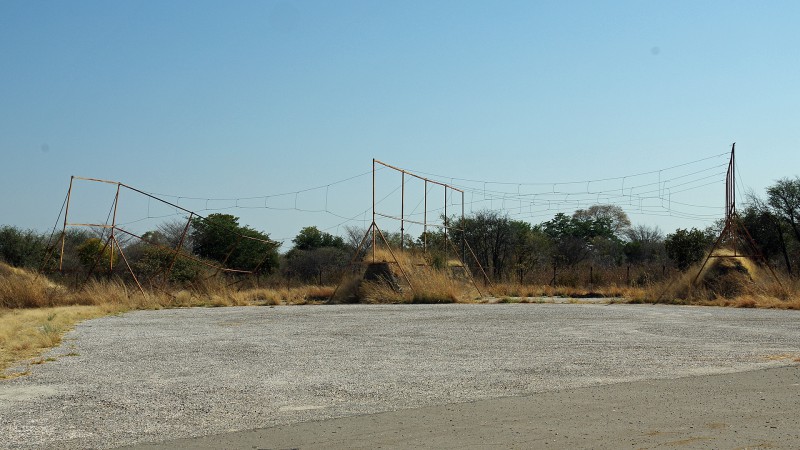 Above are remains of the airport's previous use as a military airport. These shelters once saw fighters being prepared for the next mission.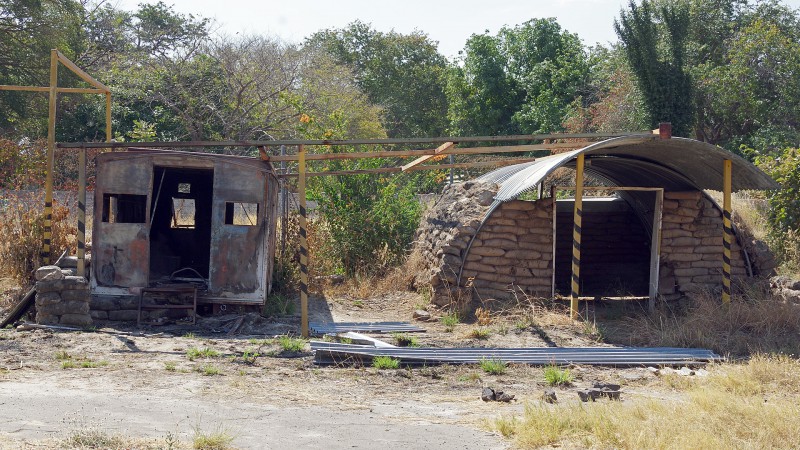 Katima Mulilo has a strategically important position and in 1971 this area got involved in the South African Border War. The strategic importance remains with a number of military bases in the area, one just north of the airport.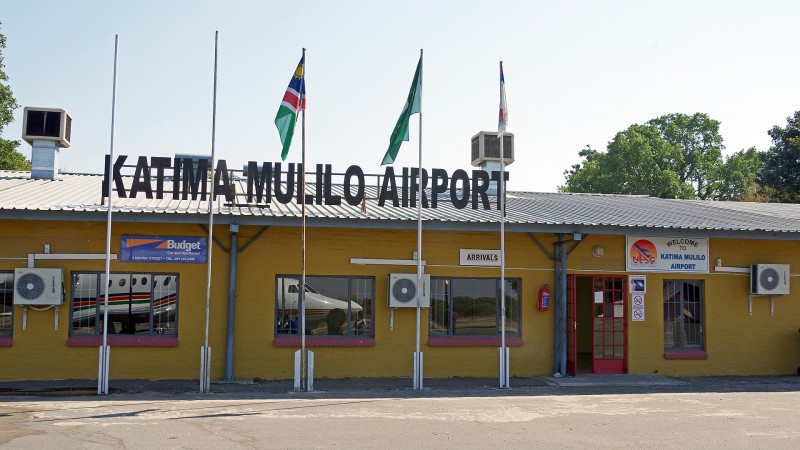 The Katima Mulilo airport is however today the peaceful gateway for this region with parks and lodges that attracts a lot of tourists. The airport is also only two hours' drive from the famous Victoria Falls.
Above the departure hall. To Windhoek there are 4 weekly flights (on a triangle tour Windhoek-Rundu-Katima-Windhoek).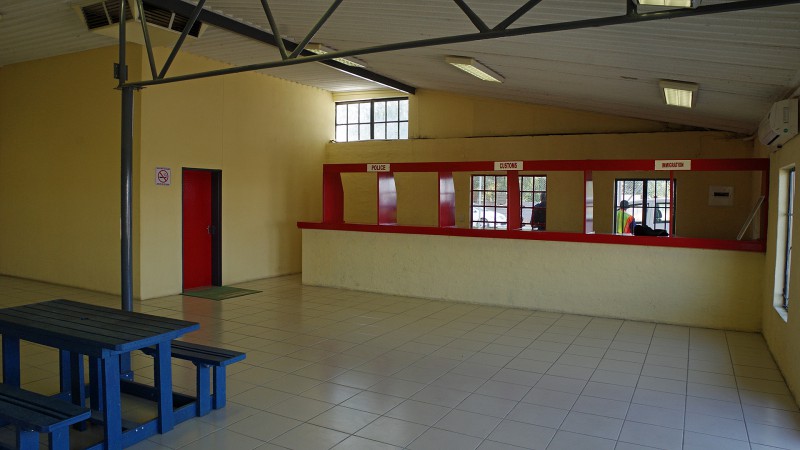 Above the arrival hall.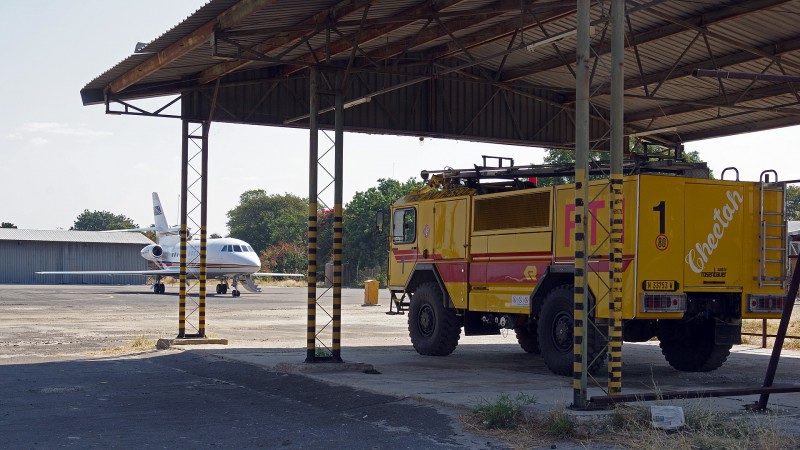 There is fuel available and rescue and firefighting capacity on the airport.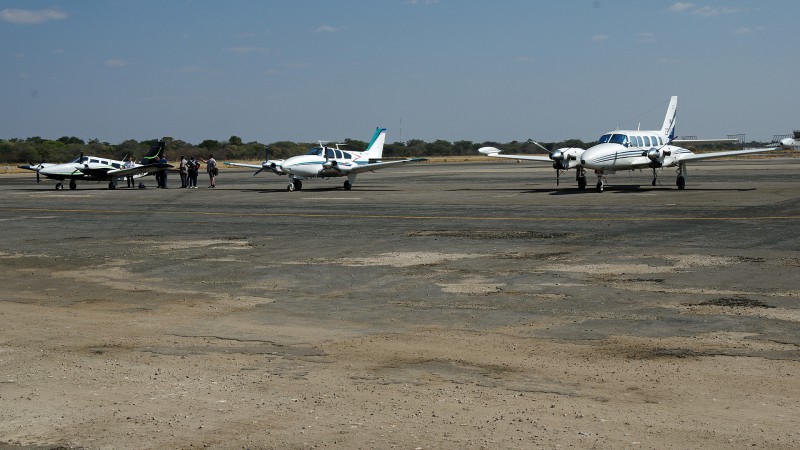 With the long runway, excellent taxi-way system and a big apron there is a possibility to expand in the future although most of the traffic today is with smaller aircraft.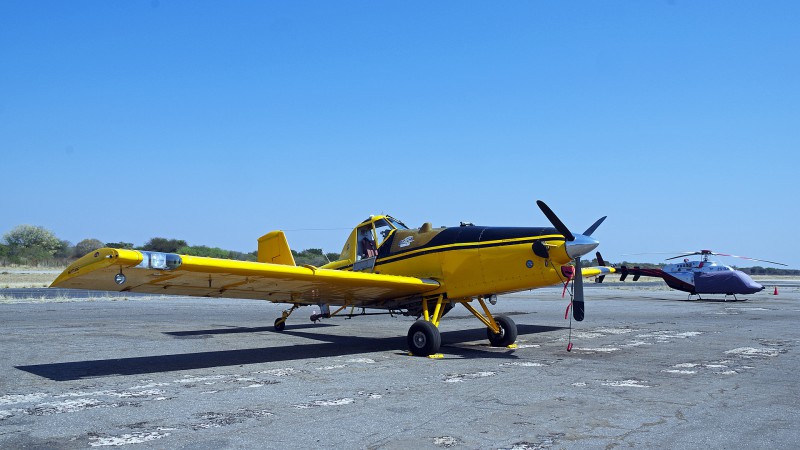 On my visit here I found a group of crop-dusting aircraft. They have been operating from the airport for some time taking advantage of the fact that you easily reach several countries from Katima Mulillo – Angola, Zambia, Zimbabwe and Botswana.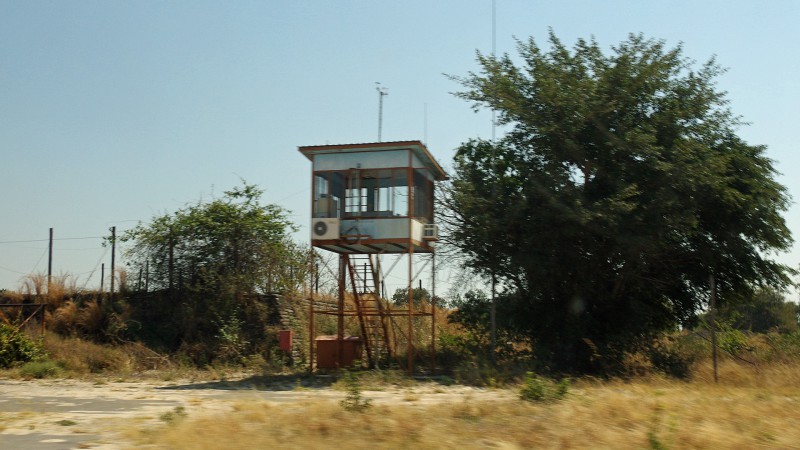 Above a poor photo of the old ATS tower. It has been abandoned for some time and is now…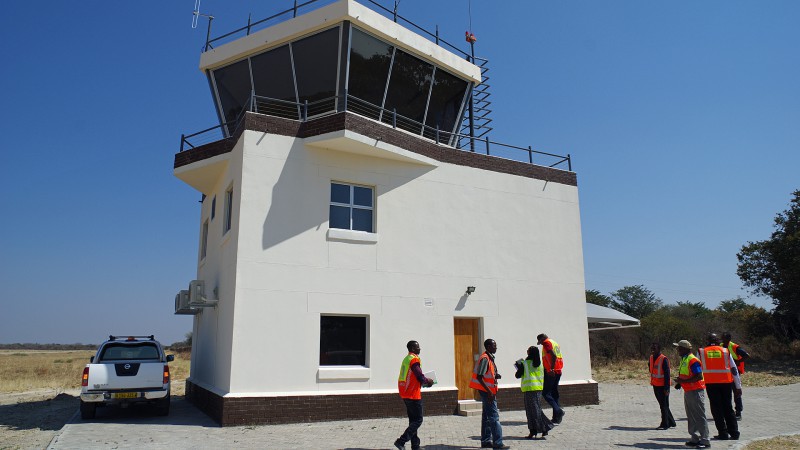 …replaced by this new tower that will be manned within soon. More on that in a coming post…