Last week Fredrik left the ICAO ATS team and this week is the last week for Tanja and Peter.
This is perhaps the last picture where we are five…
For Tanja and Peter these are busy days. There is work to be done with tele companies, with banks and insurance companies. While Johan is thinking more about when we will get a decision of  the extension of the ICAO project…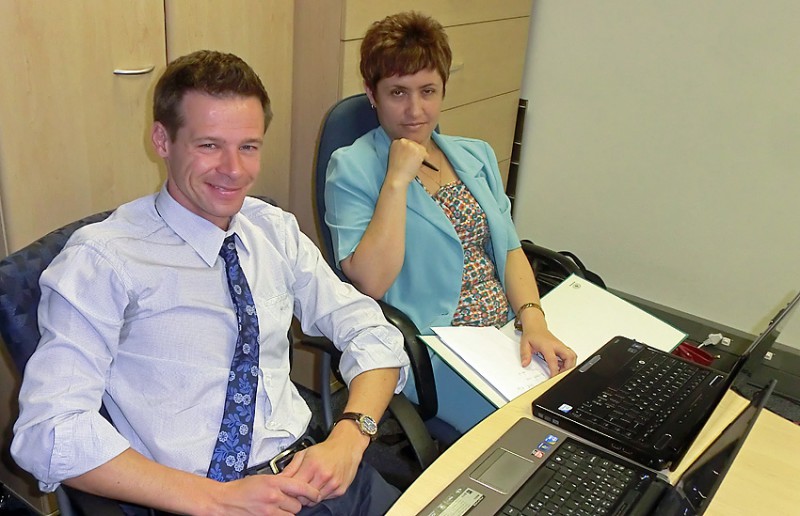 There is work to be finished and handed over to the local organization.
The training and validation program is still on it's way…

…and today we could congratulate Mr Noel Kröhne (above) and Mr Abdulmalik Mbendeka as they finished their training to become Namibias no 15 and 16 Surveillance Approach Controllers.
From next week the ICAO team only consists of Ben, Johan and Anders. There is still work to be done however…