I am looking back to our two weeks visiting Sweden in August. It was a long trip and after landing we experienced the vast differences. From a dry winter-Namibia where we live 1600 m above sea level to the very humid summer-Sweden at sea level. Wow, we couldn's stop enjoying that "thick", humid air with all those scents of summer.
It was nice to see my sons again and my daughters loved sleeping over and being alone with their brothers. And I met my brother…
I also visitied my work in Sweden. It is a really good feeling to know I have that great Air Traffic Control Center waiting for me.
Saga and Hanna was in school for one day. A good opportunity to meet friends…
…and teachers. Below is Hanna with her friend Miranda, a teacher Jonas and headmaster Olle who was once my teacher and now gave me "the grand tour" around the new school.
Going to school was also a way to remind everyone that there are two girls in Namibia that will come back one day…
…and it is good to know that they have good friends…
…waiting for them.
One evening we had a family reunion in my sisters home.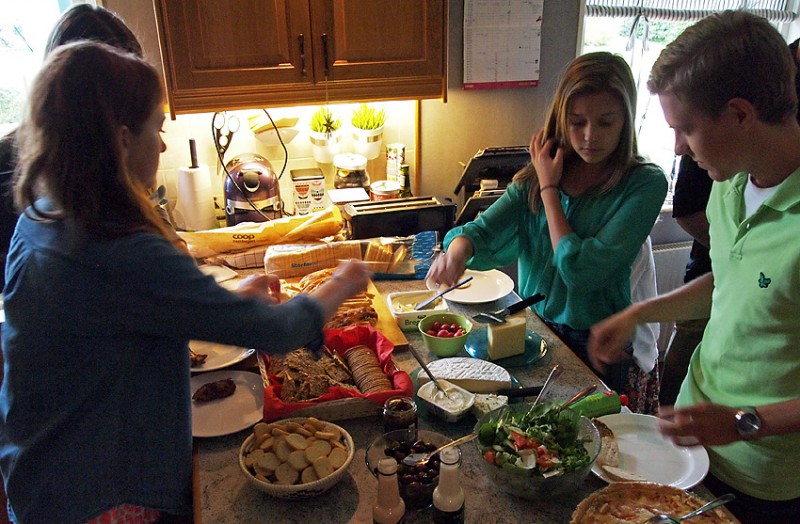 Nice Swedish flavors with crayfish and a lot of tasty accessories.
It felt good having the dinner next to my father…
…and my mother liked to have (almost) all of her grandchildren together.
I went to the local museum for a nice simulator flight…
We went to the city of Malmö to meet some of Marie's family.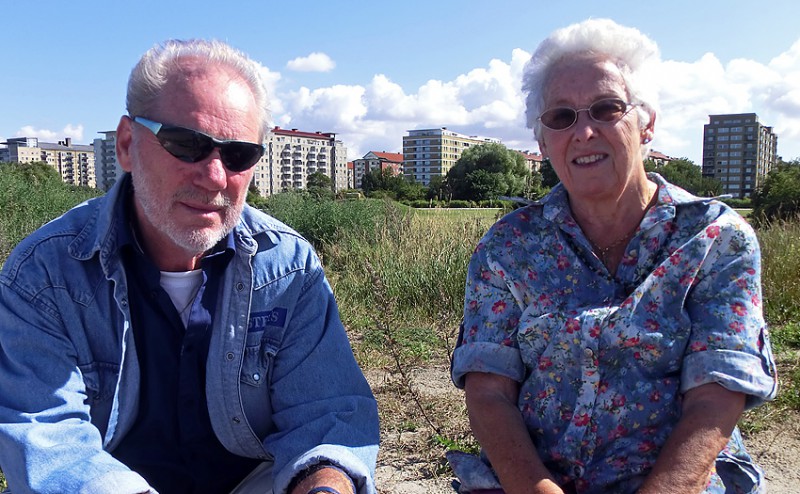 Leif and grandmother. This part of Malmö is so nice, it is just a short walk from grandmothers apartment…
…to the beach, and Hanna is like me…
The sea is for bathing!
While Marie and Saga thinks enjoying the view is good enough.
At Malmö brew-house we were invited to a few good beers by Anders, the master brewer…

…and a dinner with good company; Marie's brother Stefan and his wife Maria as well as Marie's sister Li and their mother.
Three generations!
Marie, Saga and Hanna then took a flight to Stockholm to see the girls grandfather, uncles and cousins. I stayed in Ängelholm to take the chance to visit my "favorite airport" and…
…also to meet my sister Lisa and her friend Åsa at their lovely café called "Mormor Olgas". Here I had a very nice lunch…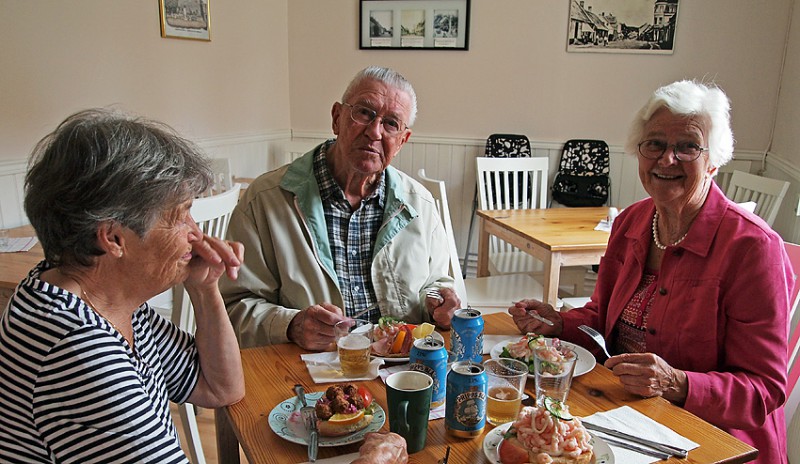 …with my mother, my uncle and aunt.
It was two intense but also very rewarding weeks!