Lillejul och vi var 11 fördelade på två bilar som körde norrut…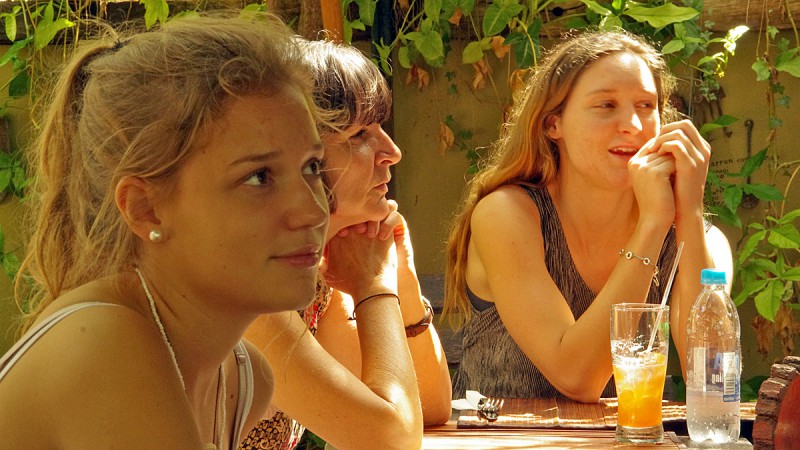 …med lunchstopp i Otjiwarongo. Saga, Maria, Alina…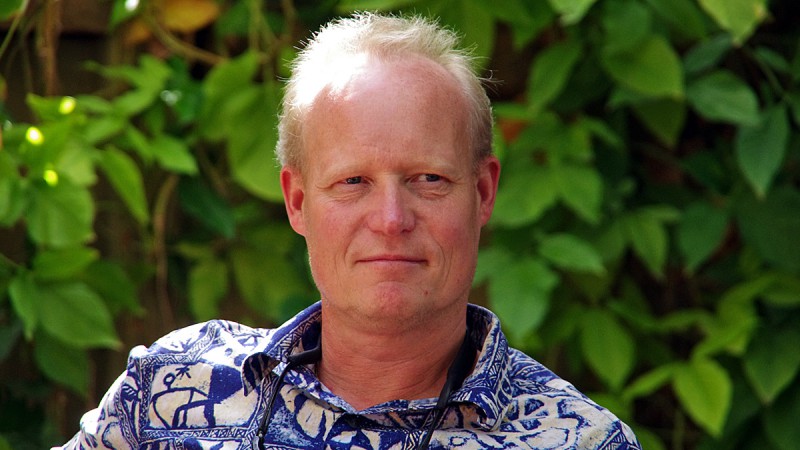 …och Stefan. Bilarna fortsatte till Gondwanas Etosha Safari Camp 10 km söder om Etosha.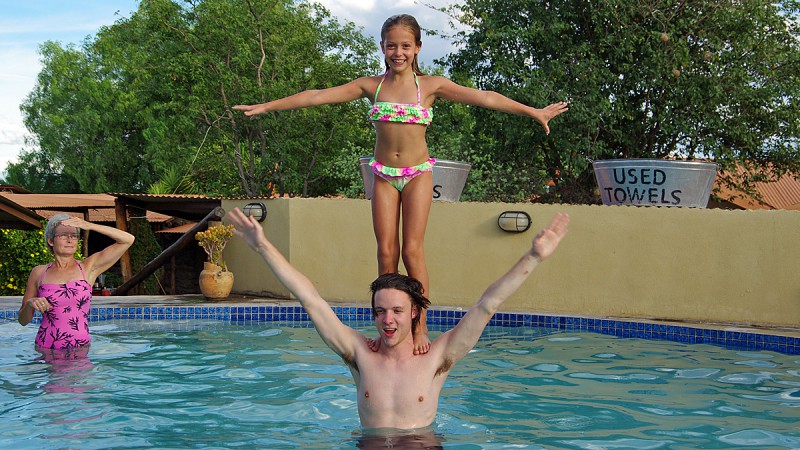 Snabbt i poolen! Marie, Christopher och Hanna…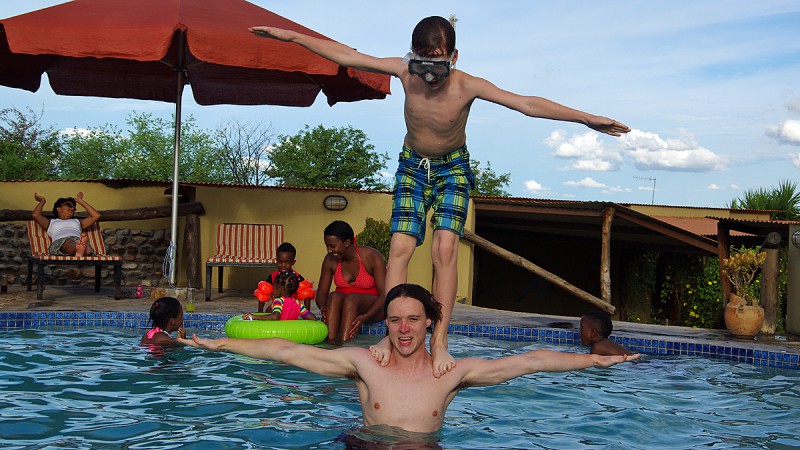 …och Alexander!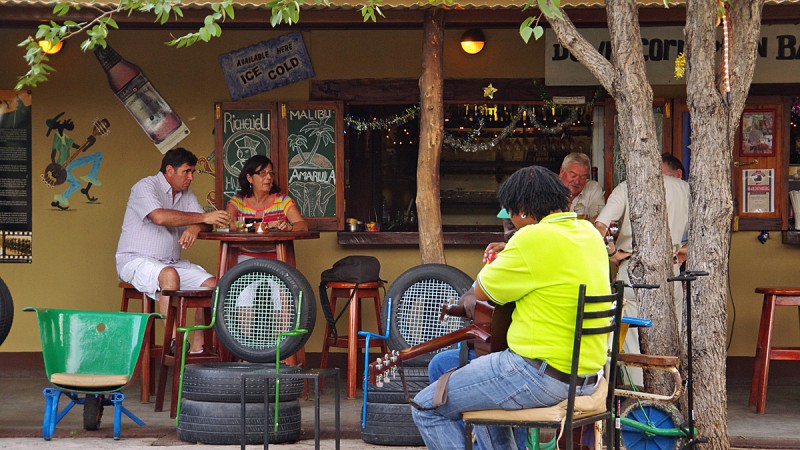 Trivsamt bar- och restaurangområde med musikunderhållning.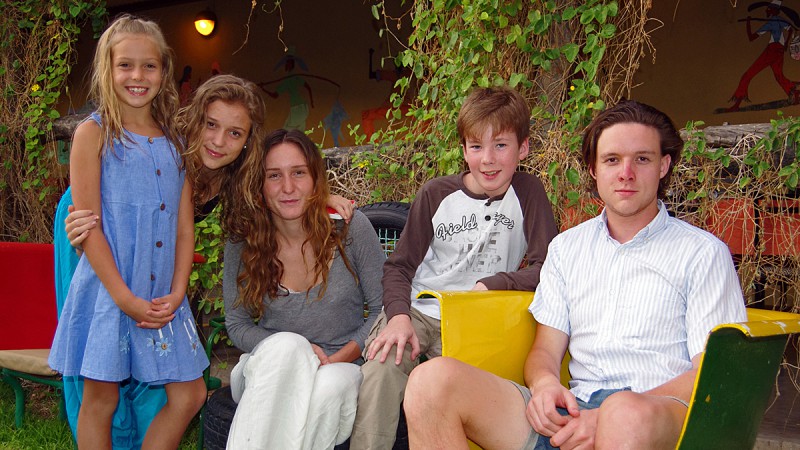 Ungdomarna – Hanna, Saga, Alina, Alexander och Christopher.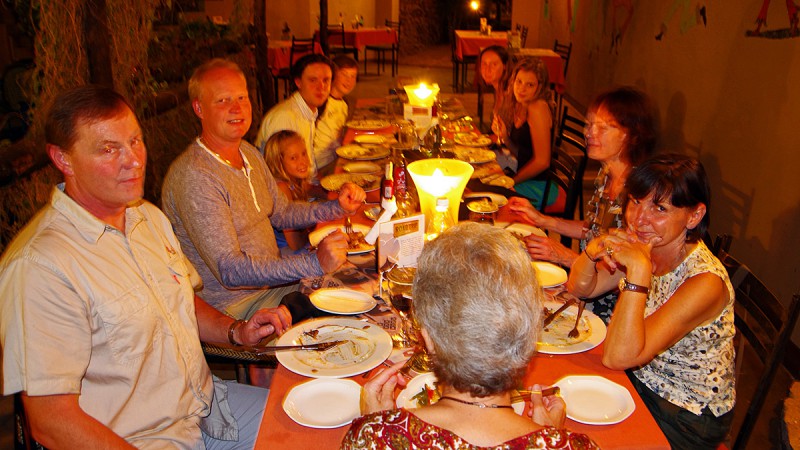 Middag med god mat, ädla drycker…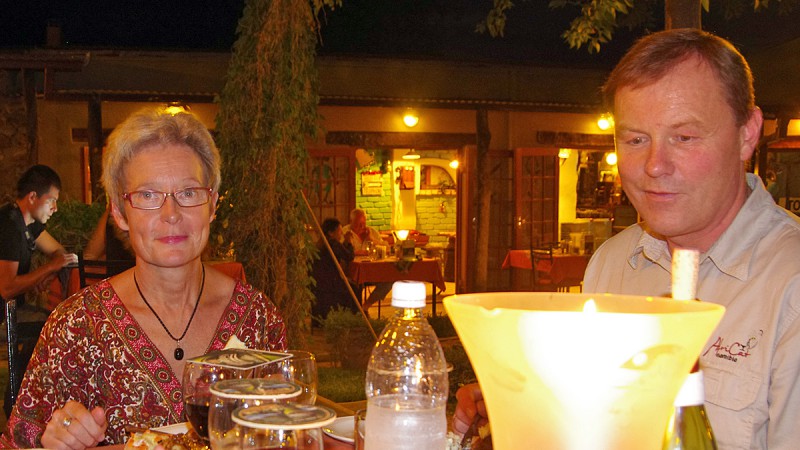 …och trevligt sällskap. Dagen därpå var Julafton och vi åkte in till Etosha. Bilder därifrån kommer…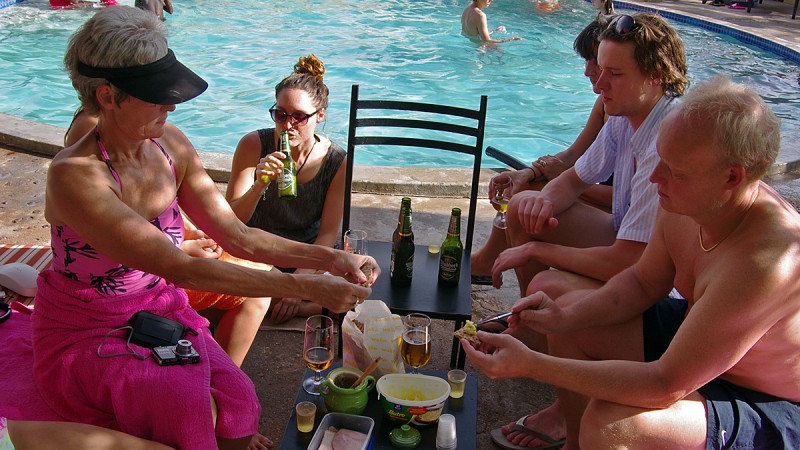 Efter Etosha gjordes lite försök att få julstämning. Knäckebröd med skinka och hemmagjord skånsk senap, öl och snaps. Jullunch vid poolen! Marie, Alina, Maria, Christopher o Stefan.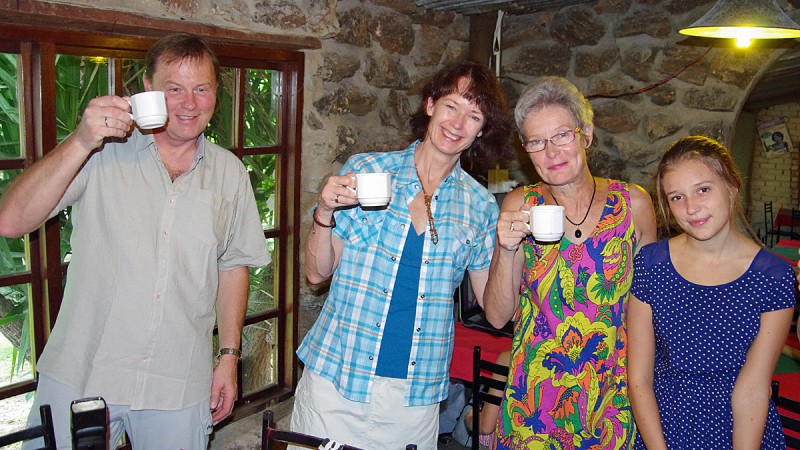 Lite senare Kiekebusch-glögg och dito pepparkakor. Kjell, Jeanette, Marie o Saga.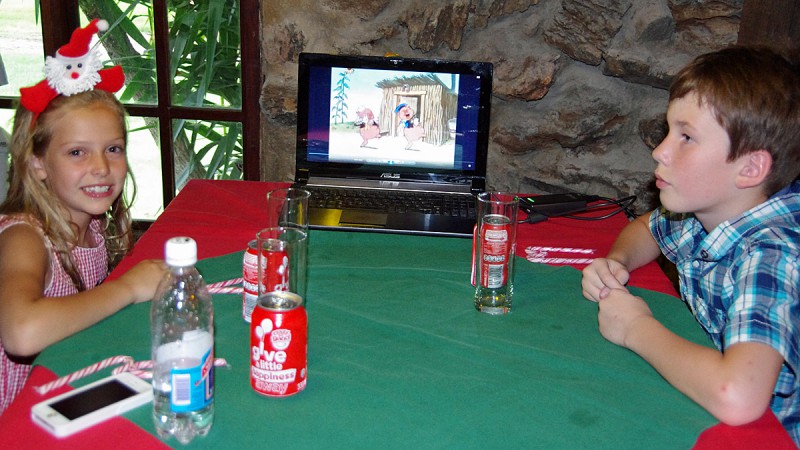 Disney så klart…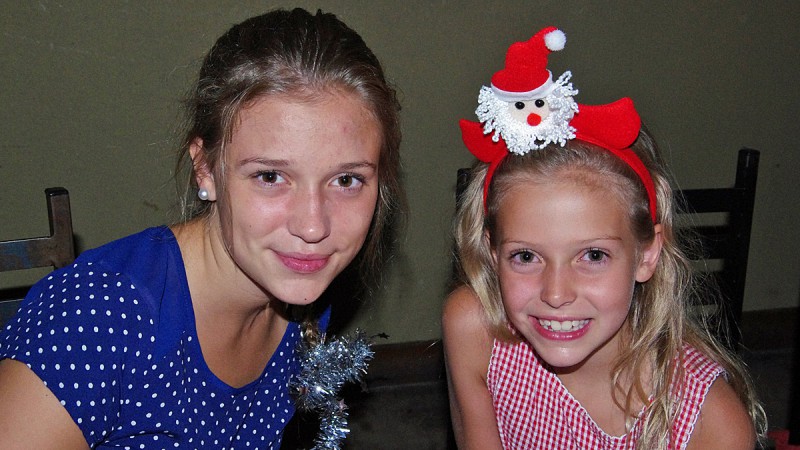 Jultöserna Saga o Hanna…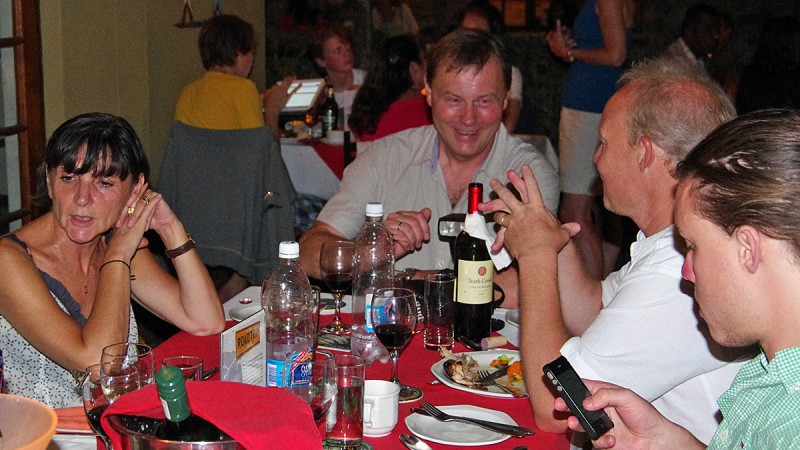 Julbord om än inte så svenskt…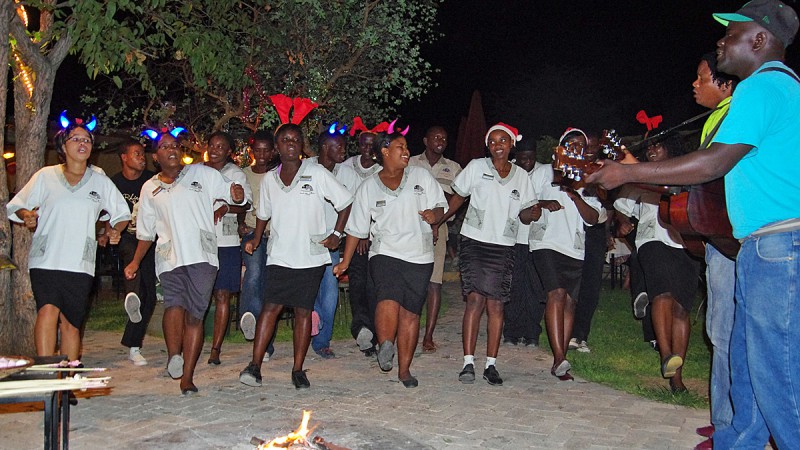 Och så underhållning…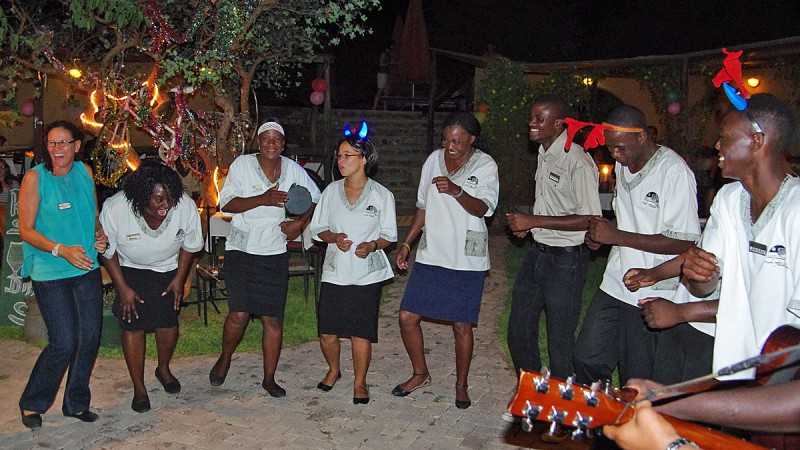 …med dans och sång av personalen.
Faktiskt fick vi…
…dem alla att dansa…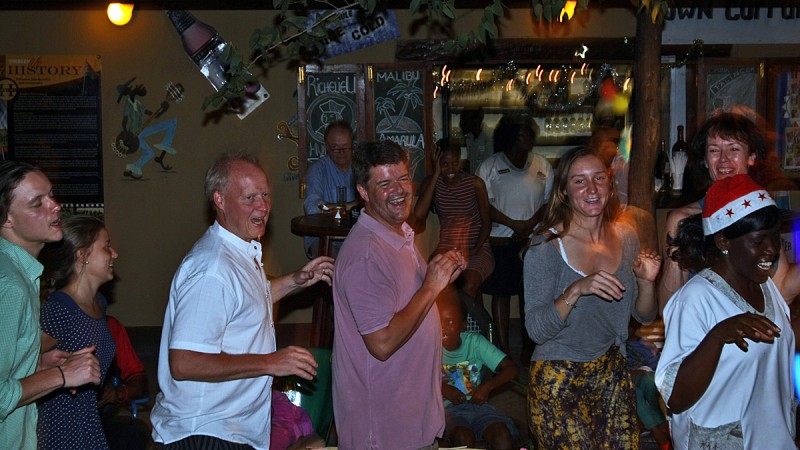 …"Små Grodorna" också…
"The little frogs, the little frogs are funny to observe…! (Grod-dansbilderna är tagna av Kjell!)
God Jul!