April 27. Already in July last year we planned to go to Kaokoland. That had to be cancelled so now it felt really good finally having the Pajero packed and ready to go.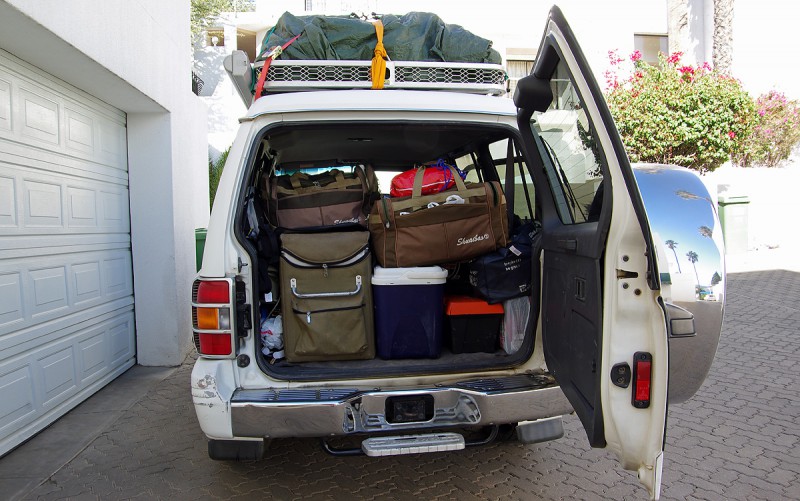 In the far northwest of Namibia you cannot expect to find much help if getting into trouble so we tried to bring a lot with us. Spare parts for the car that was newly serviced as we left. We had two spare wheels, checklists and some equipment for snake bites, three jerry cans of fuel, lot of water etc. It was a heavy car that left Kiekebusch…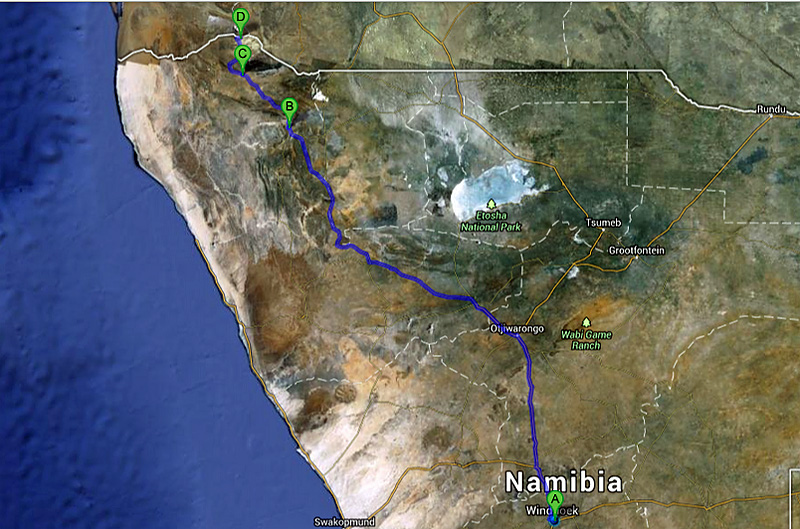 The first day would take os from "A to B" that is Opuwo. The next day took us from Opuwo, via Okangwati (C) to Epupa (D).

Windhoek to Opuwo is 736 km on good tarred roads. We stayed the night at Opuwo lodge and here we also joined up with Peter and his Land Rover Defender. A nice evening with a good dinner.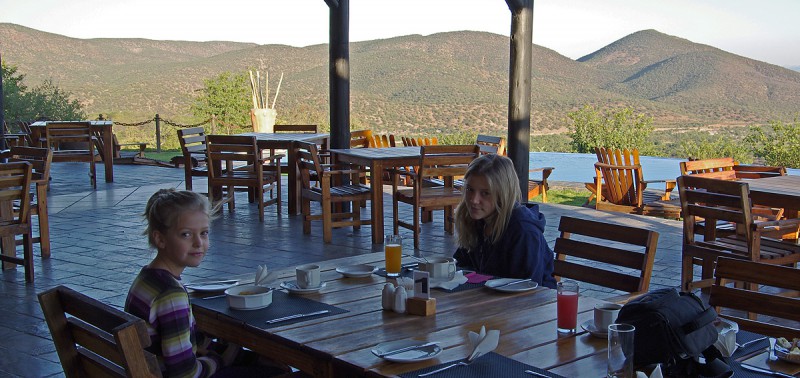 Up early for breakfast…

…and a short drive down to Opuwo town.
We did some shopping, filled up petrol and diesel and released the pressure in our tyres. From Opuwo it is all dirt roads.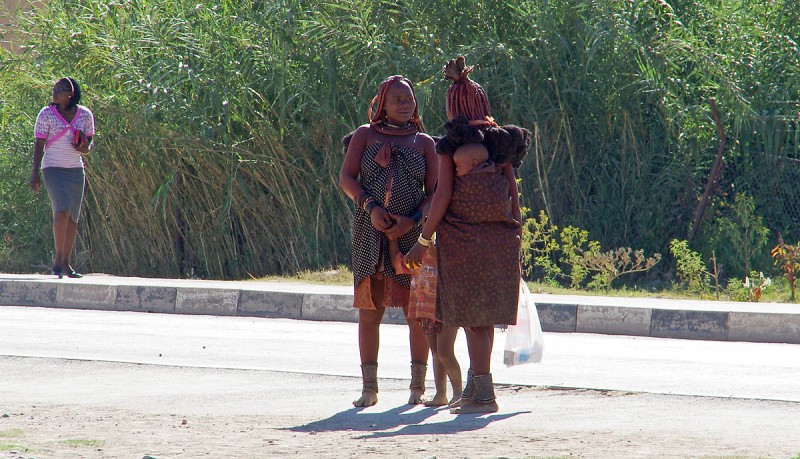 Opuwo is the gateway to Kaokoland. The border between modern Namibia and a Namibia where not much has changed the last few hundred years.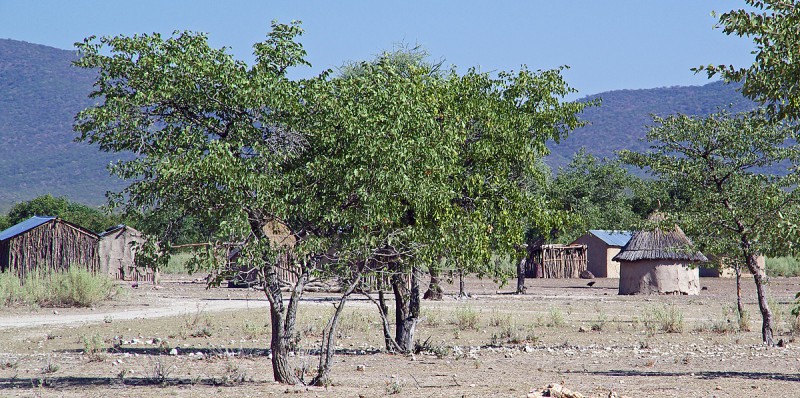 On our way from Opuwo to Okangwati (107 km) we saw the landscape change with small Himba villages along the road.

The Ovahimba are a semi-nomadic, pastoral people keeping cattle and goats.
At Okangwati we were told you sometimes find fuel. And we did!
From Okangwati we had another 72 km to Epupa. We passed this Baobab tree…
…and got photographic evidence we were there.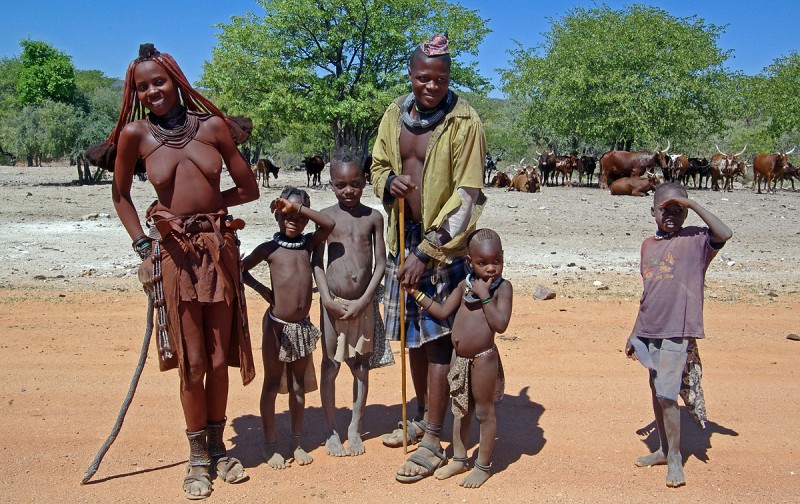 We met this good-looking Himba group looking after their cattle…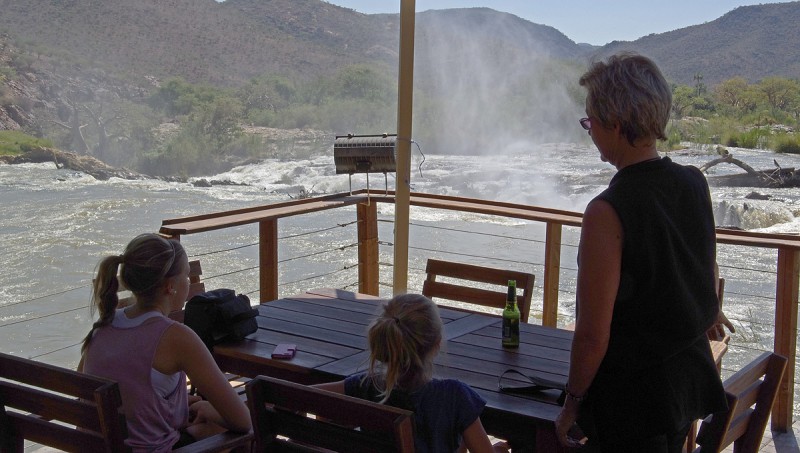 …and reached Epupa and the Epupa Falls lodge early April 28.