We stayed at Etaambura Lodge but camping is also available here. It looked really neat and well maintained…
…but we continued to…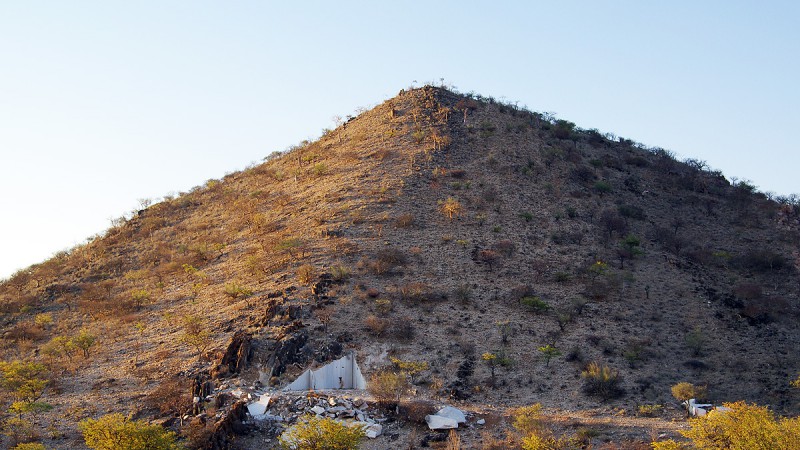 …this place. Looks like any other hill or mountain except that somebody took a piece of the cake and it turned out to be made of cream!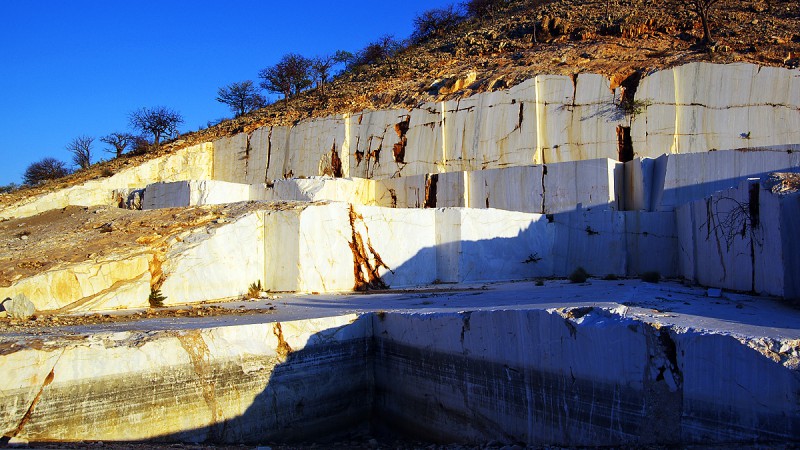 Or rather marble…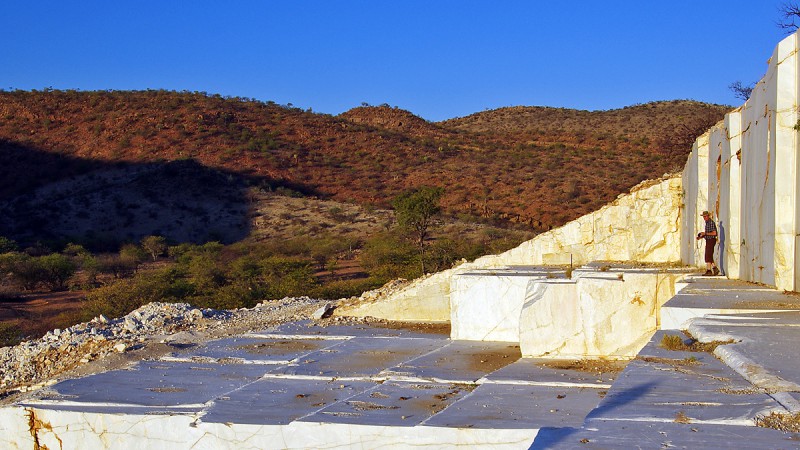 This is an abandoned marble mine.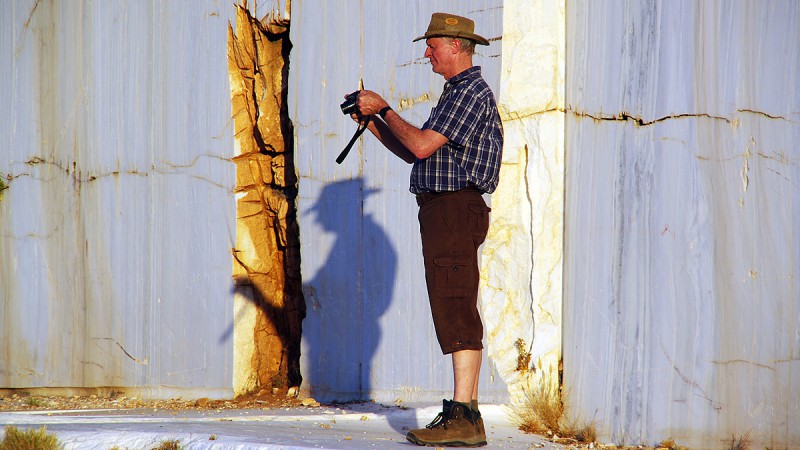 There was an attempt not too long ago to get business going again.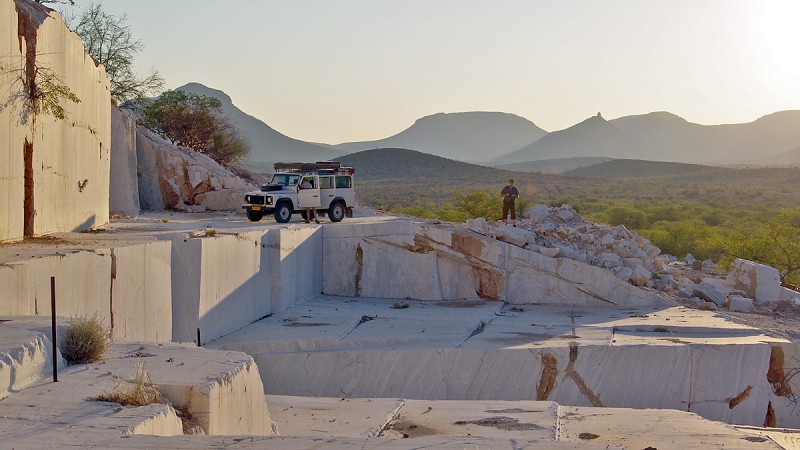 I don't know the exact reason why it closed down. People say the market price is too low or the quality of the marble not high enough.
For me one obvious reason is that there are no proper roads leading here…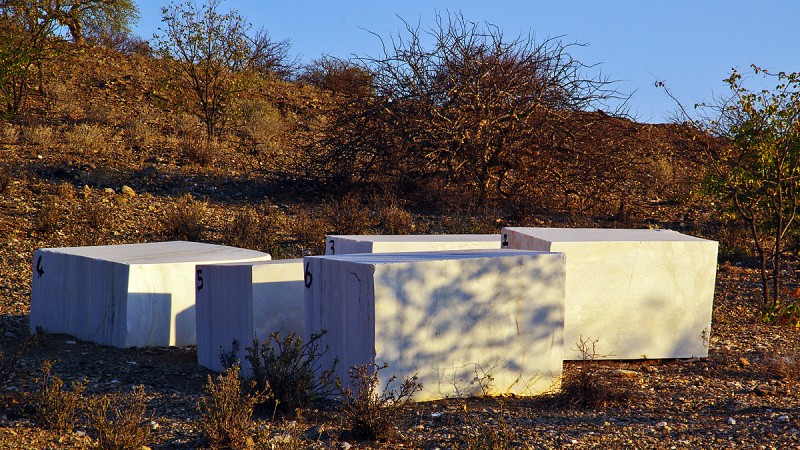 But if you have a 4WD truck these blocks seem to be ready for delivery. It was a really interesting place to visit but sun was on its way down so…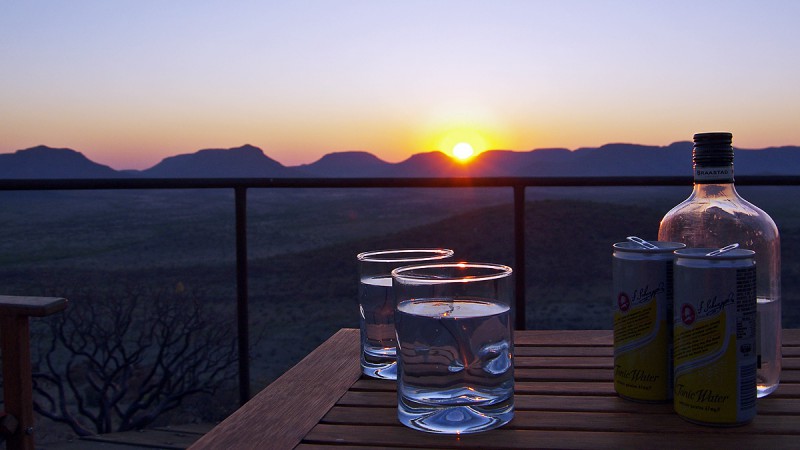 …lets return for a sundowner…

…with this stunning view…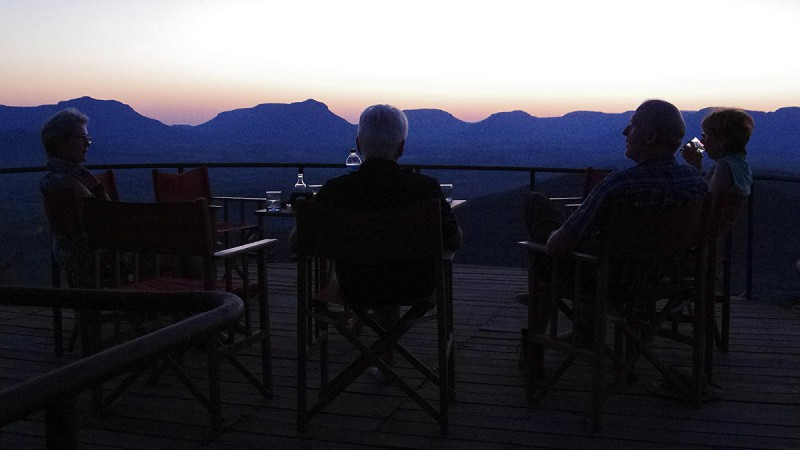 …from that marvellous deck. What an evening!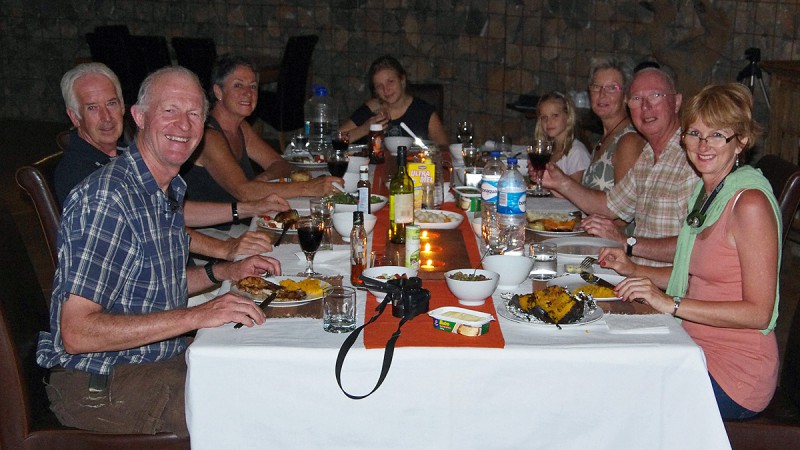 A beautiful  place, nice food and fantastic travelling company. Cannot ask for much more…