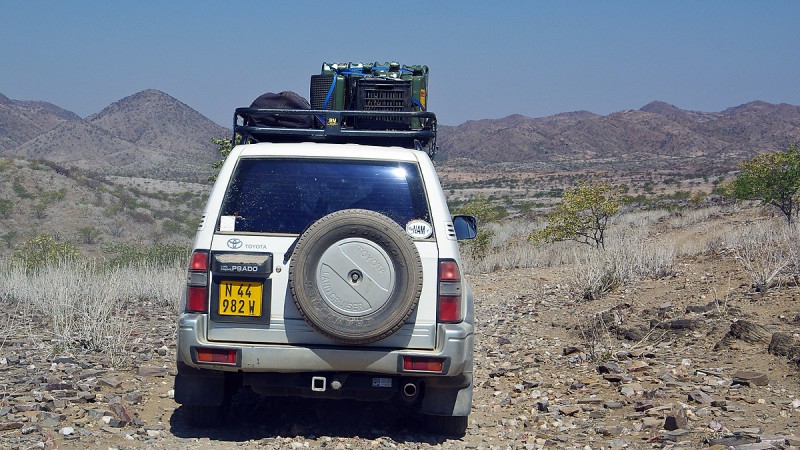 After a short break at Rooidrom, we continued. We had another 35 km to go.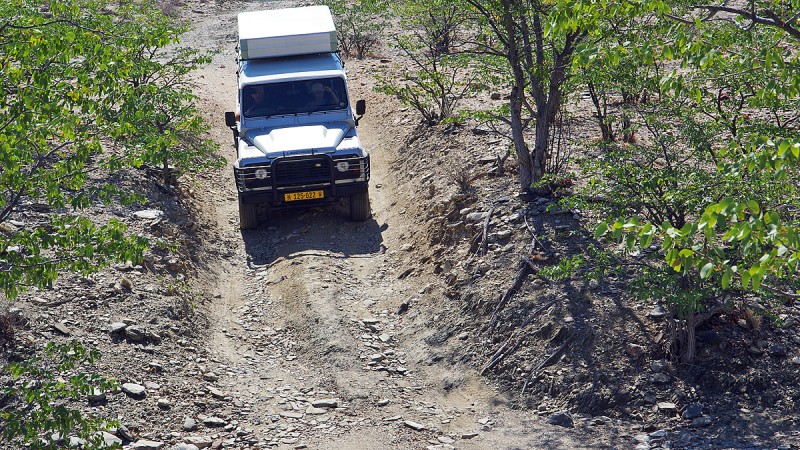 The mountain pass after Rooidrom takes some negotiation…
…so the 35 km's took us a while…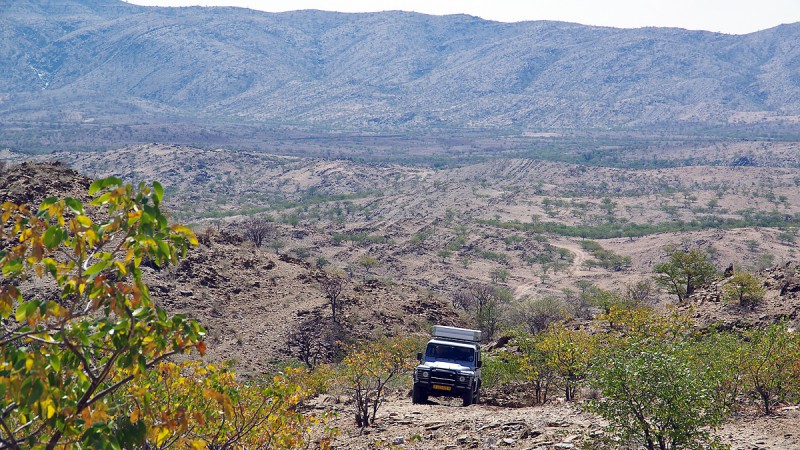 …but with views like these it was well spent time.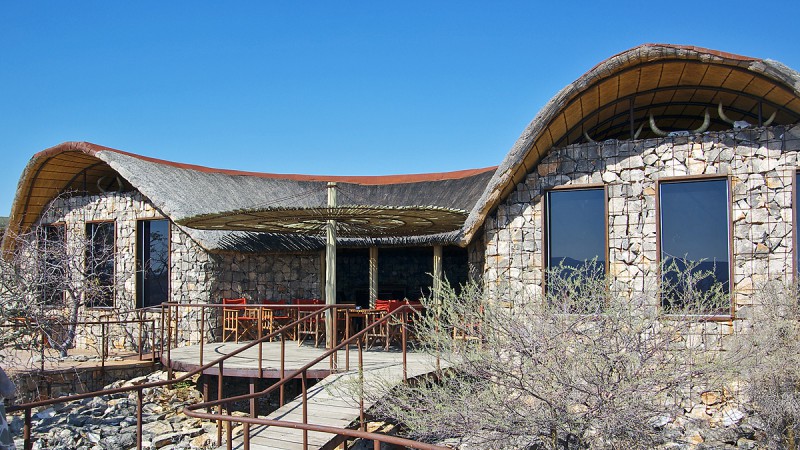 We reached Onjuva, our destination, turned into a small road climbing up a hill and found this!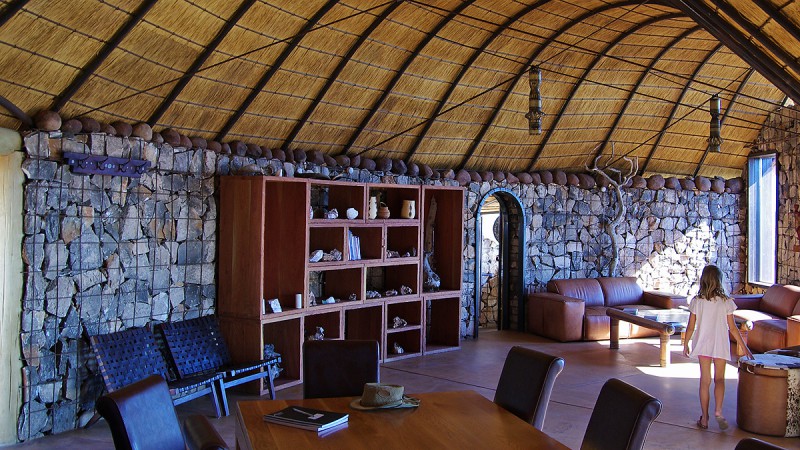 Etaambura Lodge is a beautiful self-catering lodge. A local Himba girl, Kaku, had prepared everything for us and was giving perfect assistance during our stay. 
It was amazing to find such a place here. Absolutely stunning!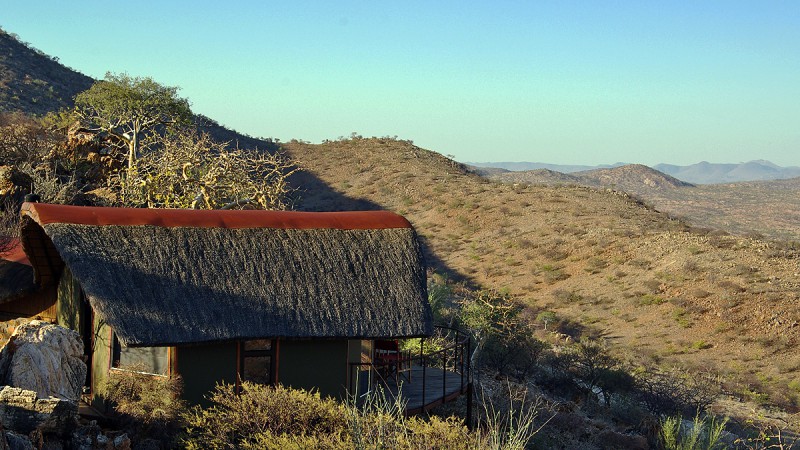 This is the chalet where Saga and Hanna stayed.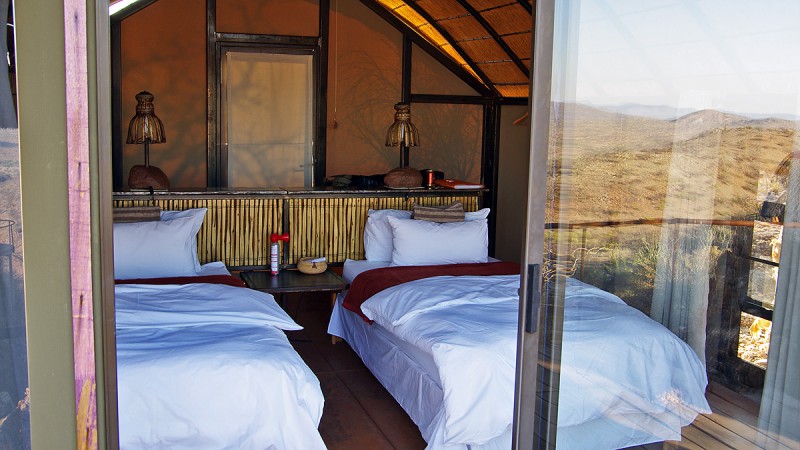 The rooms are pure luxury in the middle of nowhere!

View from the deck in front of our bedroom. We settled in but there was time for one more excursion this day so Chris, me and Johan went off…