We stayed one night on the Epupa Falls lodge, beautifully located on the shore of the Kunene river and with the Epupa falls just in front of it.
To the right is the restaurant, to the left a similar house as the one we stayed in.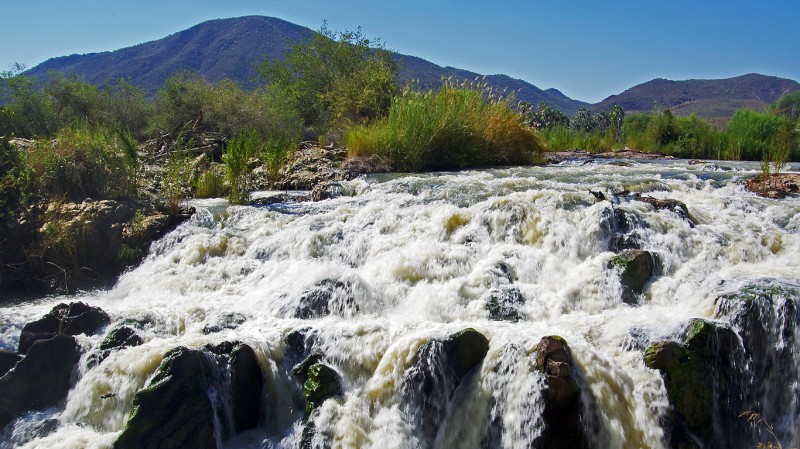 We took a short drive to be able to get closer to the falls.
Magnificent!
A bit dangerous?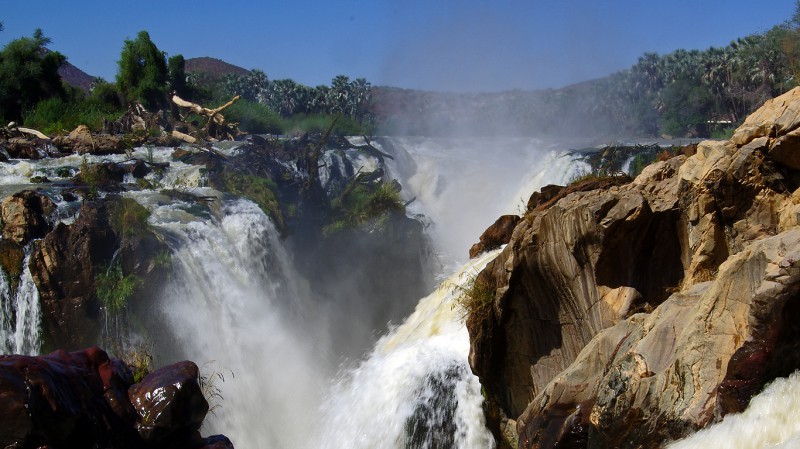 A short drive up one of the hills brings you to a view point.

Here you see how large the arae of the falls actually is.
The Baobab trees clinging to the rocks…
…are amazing. Next day I went up before sun-rise…
…to again visit the view-point and admire…
…the Epupa Falls.
I hope to be back!