Proud after managing the Van Zyl's Pass we continued our trip. We had another 63 km to go – north, back to the Kunene River.
We were going to drive through Marienfluss, an easy drive through a huge dry plain.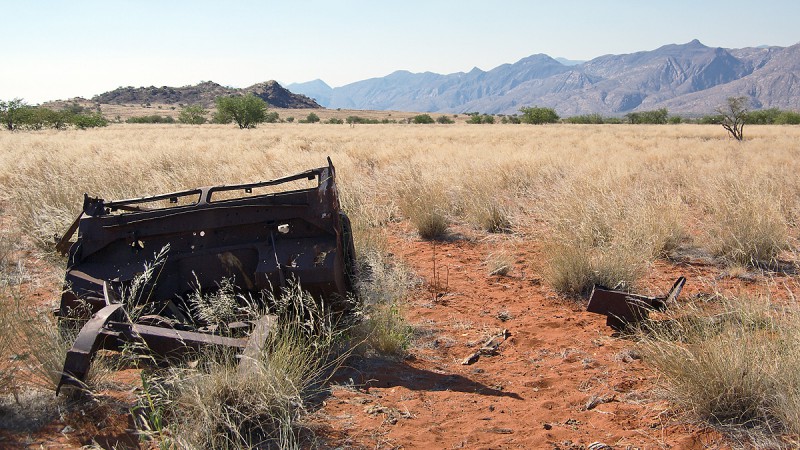 The only obstacle was the risk of dry grass being caught up underneath the car. The Land Rover wreck was a good reminder of possible consequences…
…as it is supposed to have caught fire many years ago because of the dry grass.
Marienfluss is a truly beautiful place…
…with amazing, ever changing colors.
We passed the impressive Mount Ondau, a holy mountain for the Himbas. The travel guides to this area clearly instruct tourists to stay away from it.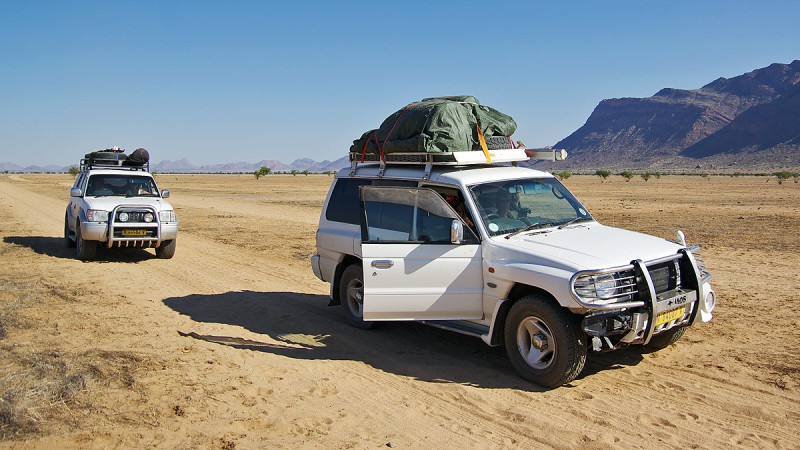 Here are no roads, only tracks in the grass. Unfortunately these tracks tend to get very corrugated after a while. It is easy to create a new track but tracks "pollute" the nature so we choose to do the "shake" in stead.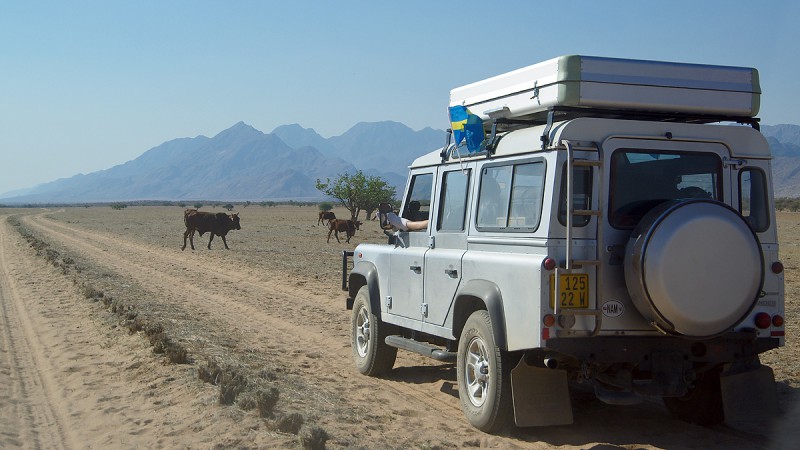 Cattle shows the presence of people…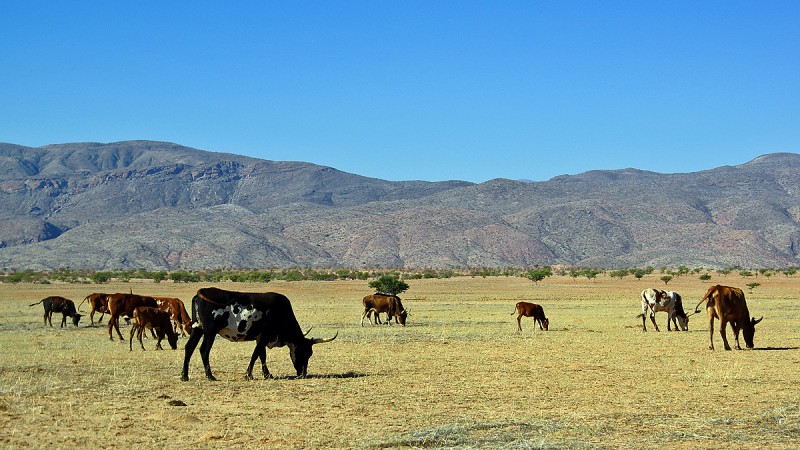 …although we only saw the cattle.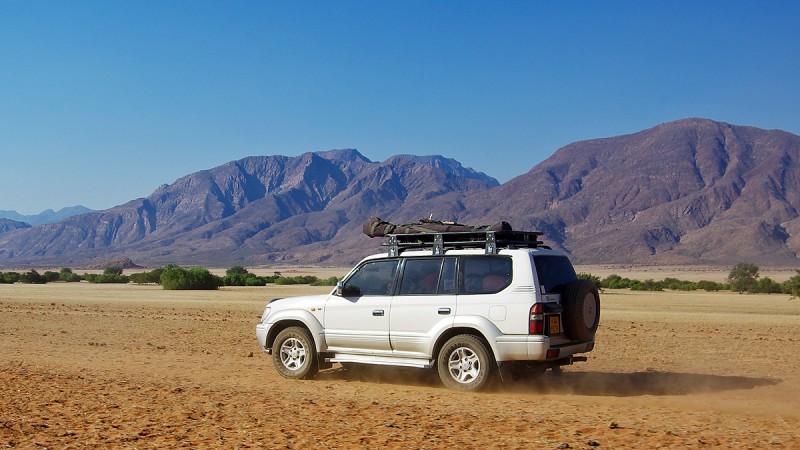 Driving the Marienfluss is a great experience and a good reason to visit this part of Namibia.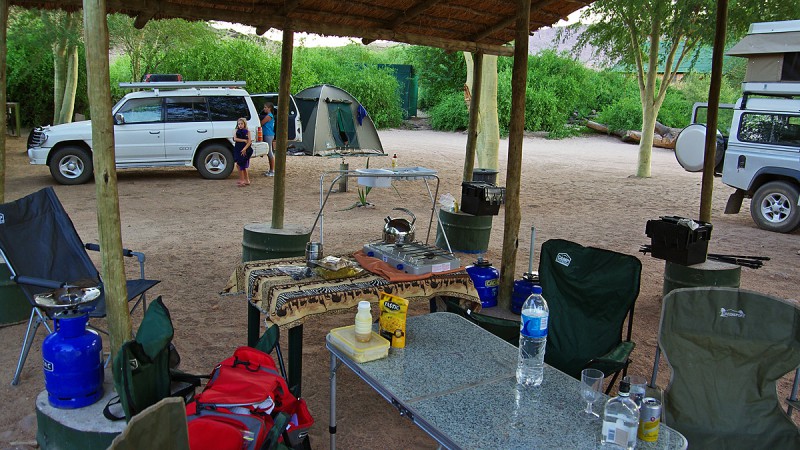 Reaching the Kunene River (less than 100 km west of Epupa Falls) we set up our tent at the Camp Synchro, a very tidy and well equipped camp at the river. We had read the warnings…

…but since the only crocodile we saw (although big) was on the Angolan side, we decided we were probably safe…