Of course there had to be a hospital in a wealthy and organised town such as Kolmanskop.
The picture above shows the first hospital in Kolmanskop.
Some of the equipment used is shown in a small room in the "Old Shop".
Later on the hospital was enlarged to what it is today.
When you enter the building the hospital "feeling" is unmistakable.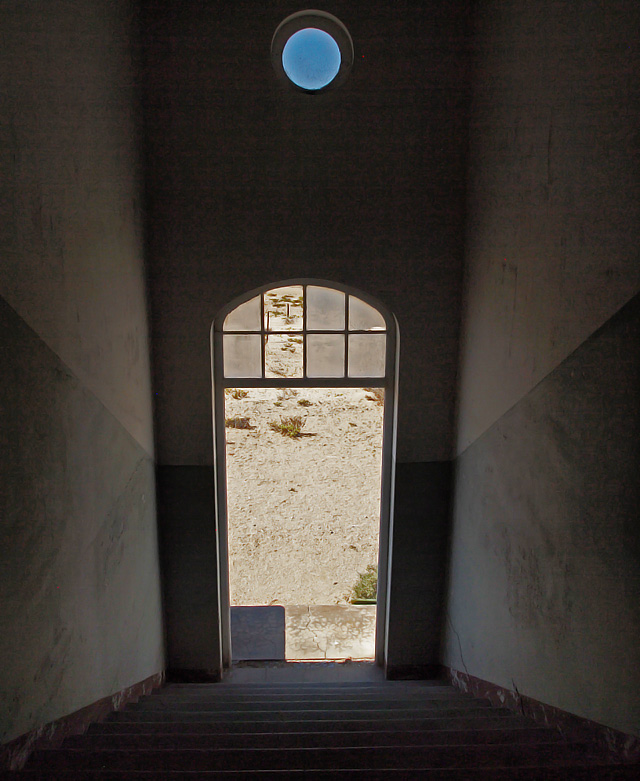 This was a very modern hospital in its days.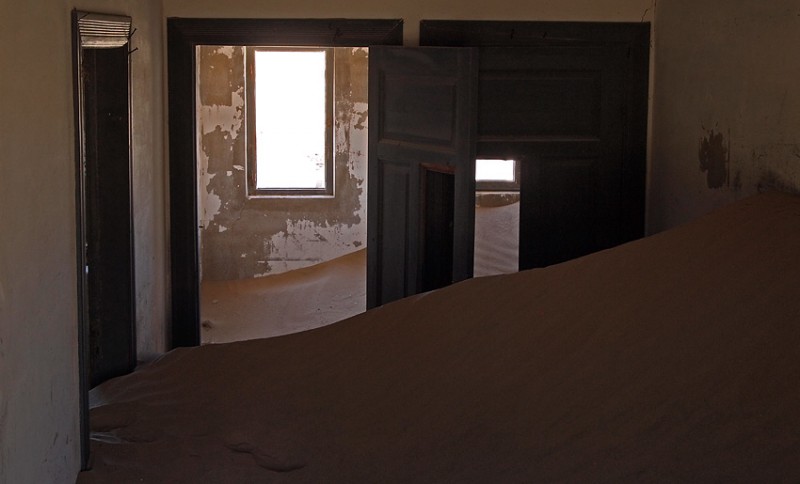 The hospital in Kolmanskop had the first X-ray machine of the southern hemisphere.
The acquisition of an X-ray machine was not only motivated by concern of the people living in Kolmanskop.
In Kolmanskop an X-ray machine could also be used to detect the smuggling of diamonds.
When Kolmanskop finally was abandoned the machine was sent as a gift to Ovamboland. Very appropriate since it was contract workers from Ovamboland who did all the hard work mining the diamonds.