This was the residence of the mining engineer Leonhard Kolle who stayed here with his family until 1935 when they moved to Oranjemund.
A beautiful house with a huge veranda along the whole building. On the right hand side you see trees. This was not common in a desert town. As a fact you can still see the remains of those trees today.
Yes, this is the same house but with no veranda and no roof and not much left of the trees.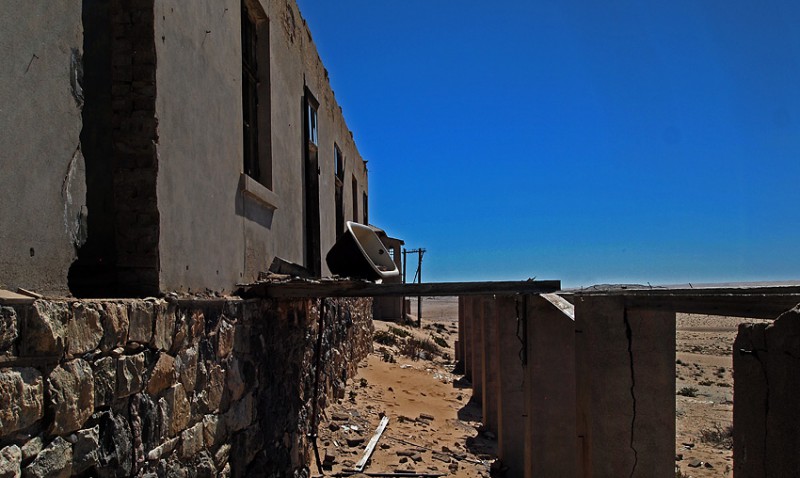 Not much left of that big veranda…
…and really not that much left of the house.
It was many years since you could enter the engineers house through this door.
Once inside this is today more outside…
Only details, but if you look at the left side, "outside", you can see…
…the engineers "outhouse"…
With the outer roof gone the inner roof creates strange shadow patterns.
Yes, the car far away is mine. Once this door was the way to the veranda…
… and this was the proud home of the engineer's family…
…with exclusive stencilled paintings on the walls.
Today not much is left but a spooky atmosphere and those graphic shadows.
This would be a demanding object for a keen house renovator…