It was Friday 13th and we were on that busy road to the coast. After checking in at our favourite Hotel Rapmund…
…we walked to the lighthouse and to…
…the Italian restaurant "22 Degrees South". Location and premises are excellent, but service and food not quite on the same level so after the main course… 
…we walked to the beach and out to the "Jetty 1905". On the walk out we had a nice view over Swakopmund by night.
We had our dessert at Jetty 1905 and met…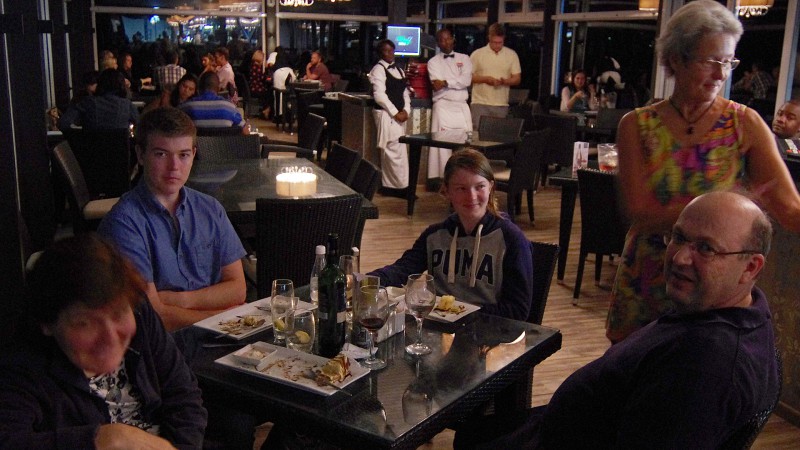 …good friends who were at the coast…
…to celebrate a special event. Happy Birthday Chantelle!
Walking back to the beach we went in to "The Tug" and its bar for…
…the compulsory Jägermeister.
Hanna found a really strong friend and then we went back to the hotel.
Next day we did the final Swakopmund shopping. Above Hanna is having a hard time choosing at "Bead World" not far from the next place, where we…
…could sit down…
…for lunch at Bojo's…
…where we had the Valentine's Special!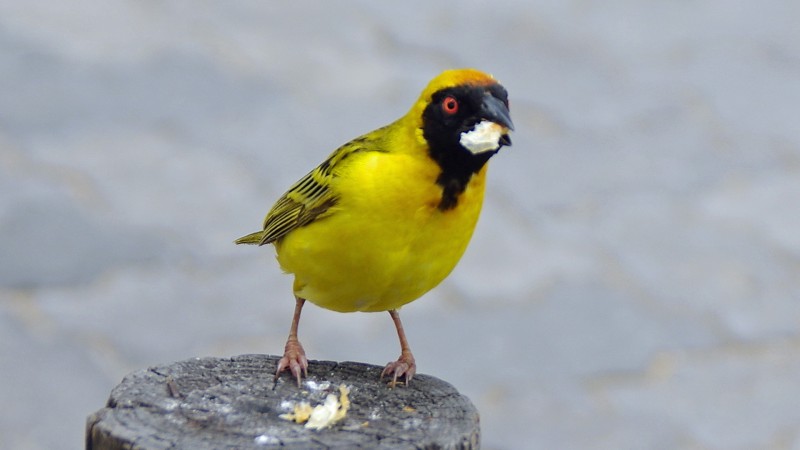 Bye, bye yellow bird…
…and bye, bye Swakopmund beach…

…or; let's hope it is an "Auf Wiedersehen". We headed east through the desert for another "last" in Namibia…